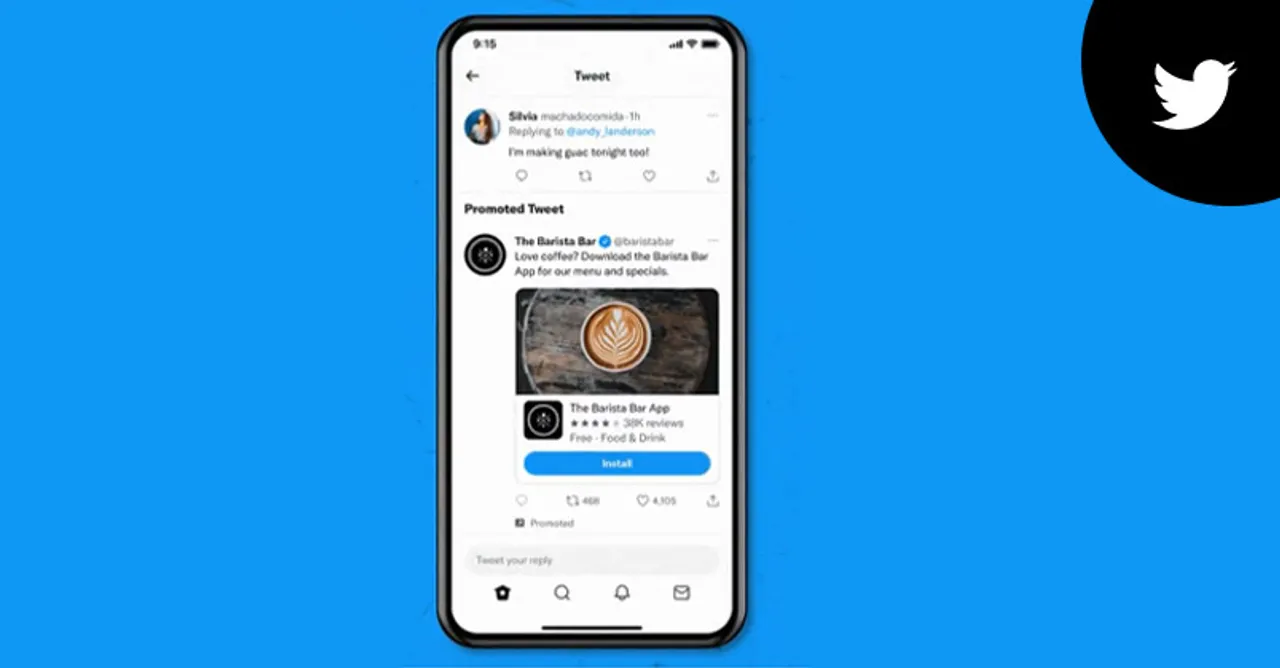 The new ad placement by Twitter will enable brands to run mobile app campaigns at touchpoints where people are already engaged in a conversation, to enable them to reach users at scale.
Any ad in this placement will appear after the first reply under a Tweet on iOS and Android, and early tests by Twitter that analyzed this placement's adoption resulted in increased impressions, increased attributed installs, and decreased cost per install, according to the platform.
The placement is currently only available for app advertisers, and objectives such as reach, video views, and engagements are also being explored.
Conversations are the central hub of Twitter and the ad placement attempts to channel the potential reach a campaign may garner on a Tweet that is already being engaged with, and if the campaign is contextually relevant to the Tweet, conversion rates may go higher.
Twitter recently also launched three new ad formats Interactive Text Ads, Product Explorer Ads, and Collection Ads, in the beta phase to give advertisers efficient and innovative ad formats that contain the potential to deliver measurable results.
Creative storytelling, brand expression, a full-funnel approach, immersive ad experiences, and conversational constituents, are a few of the elements Twitter is incorporating in their products being tested in the pilot phase for three new formats.
These formats include Interactive Text, Product Explorer, and Collection Ads. The platform would explore the functionalities and experiment with improving the ad formats. All three ad formats will be visible to people in the US on iOS devices, Android devices, and the Web.