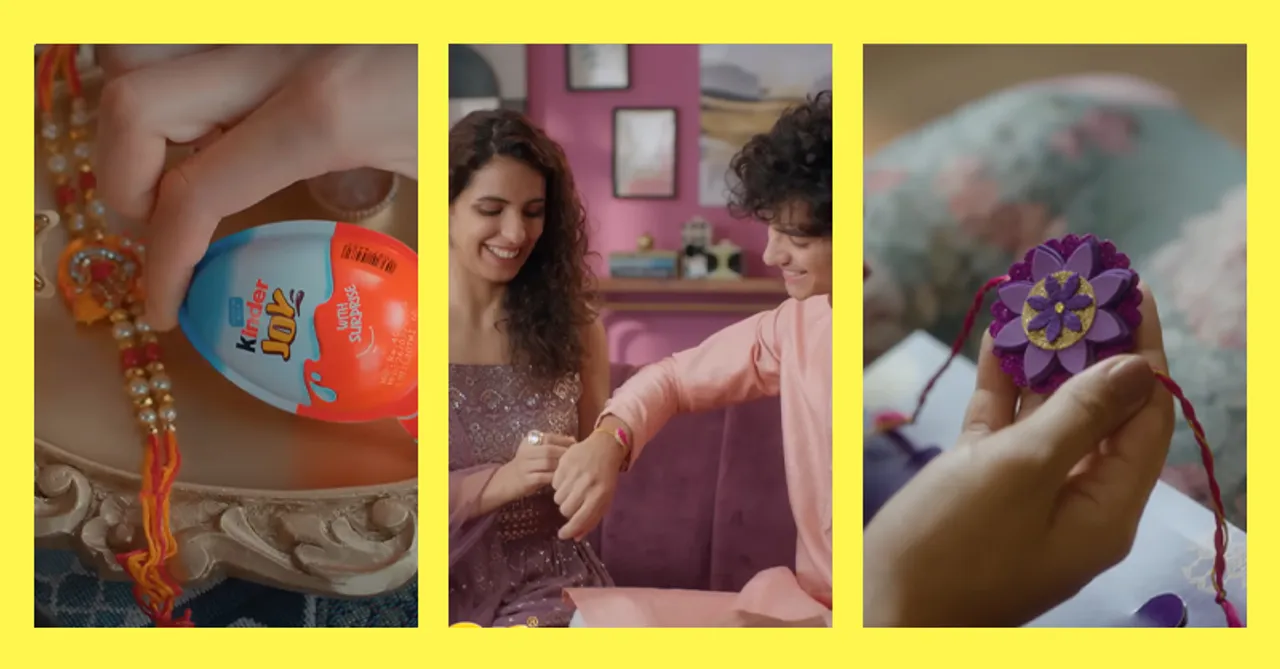 Brands celebrate the bond of love and warmth through Raksha Bandhan 2022 campaigns with an emotional lean.
Constant brawls, a constant desire to kill each other, and the buried emotion hidden behind walls all burst free during Raksha Bandhan and campaigns for 2022 by brands reflect these and many more emotions.
As brands lean more toward emotive storytelling for festive campaigns in order to cut through the chaos, they have built tales of siblinghood with thoughtful approaches. Along with presenting traditional brother-sister relationships, several of the campaigns have highlighted unconventional connections, as well.
The campaign by Cadbury Celebration has introduced Bluetooth-enabled #ConnectedRakhi, this year. This invention taps into the user's emotion and precisely mixes it with tech capabilities.
'Didi' is not just a word, it's an emotion says Obeetee. An emotion that touches a note differently for everyone. Every sister will connect to the adorable quirks presented by Manyavar with the #RakhiKaBroCode campaign which depicts the daily banter and instances between brother and sister duos.
Brands have raised the creative ante to take the occasion beyond #SiblingLove by using the emotions of relationships to underline their presence in the minds of customers. Here is a listing of Raksha Bandhan Campaigns in 2022.
 #ConnectedRakhi by Cadbury Celebration
Vachan Suraksha ka by Gulf Oil India
Kinder Joy
#GetCloserWithMelorra by Melorra Jewellery
Future Generali India Life
#PyaarKiBarni by Bail Kolhu
#BestSaidWithSkinn by Skinn by Titan
#FirstRoommates by Asian Paint
#CelebrateEverySister by Humanitive
Obeetee
#RakhiKaBroCode by Manyavar
Ferns N Petals
McDonald's India
#KuchGiftBhiDeDeBhai by Happilo
#UmarBharKaVaada by Nourish 
Rishton Ki Gullak by Gullak Money
CaratLane 
Bikano
Rishte Kare Mazboot by Archies 
SBI General
BPCL India
Dabur Amla
#RespectAllBandhans by Godrej L'Affaire