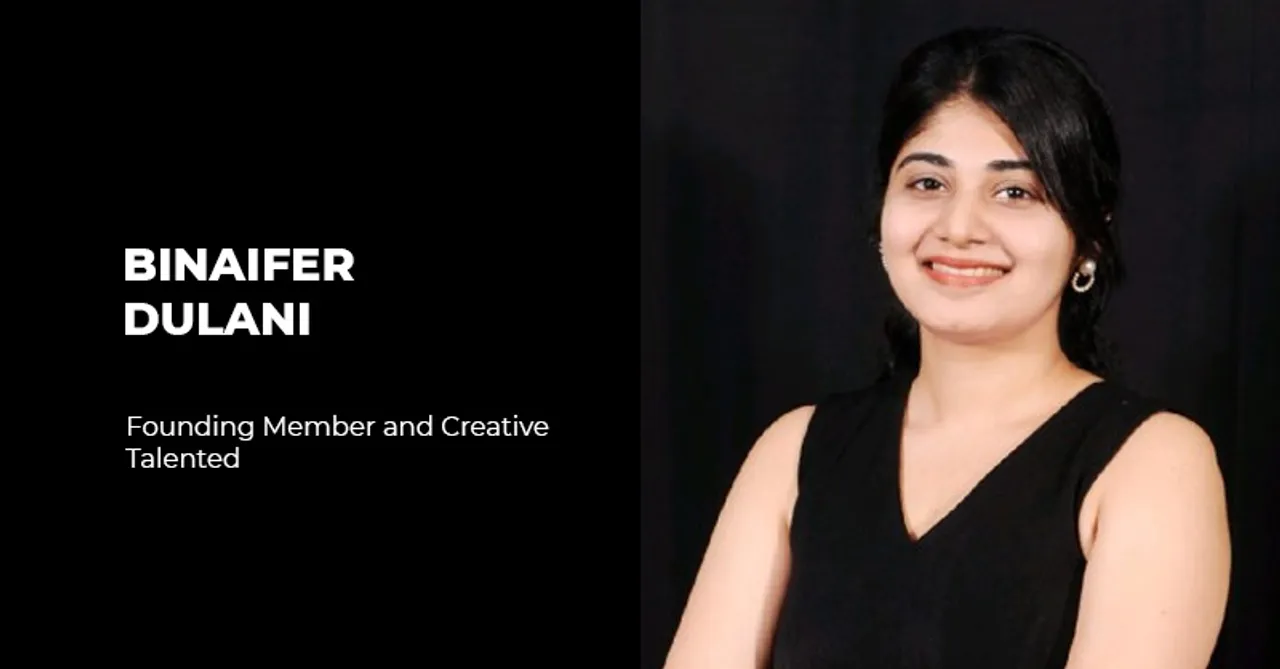 Binaifer Dulani, who has spoken about giving due credit in the past, shares how Talented aims to build a culture where creators feel confident enough to claim their ideas.
For decades, the debate of who owns the idea - the client or agency, has been brewing. However, when this conversation begins internally, it creates a commotion. Even within advertising agencies, junior creators don't get credit for their ideas and often hesitate before sharing their thoughts and opinions. After following the traditional approach for years, Binaifer Dulani, former Dentsu Webchutney and currently a founding member of Talented, wants to build a culture at her new agency where creators feel secure to claim their ideas.
In conversation with Social Samosa, Dulani shares her thoughts on how the future of the agency model will look like, her learnings on improving the advertising agency's approach, and how can we build a better culture for employees.
Edited Excerpts:
What are some of the challenges that the advertising industry and creative heads are facing this year?
This year, like in the past few years, it's become apparent that younger talent has several avenues to channel their creativity. The traditional agency model is not attractive for plenty of reasons, but most importantly because it now struggles to attract diverse, creative problem solvers. We have a massive task at hand - to seriously reimagine the agency experience for everyone involved.

From how we pay talent, and how we imagine work hours, to how we model agency life to be more inclusive of people across different life stages, and not just the average, single 27-year-old.
In the past, you have spoken about giving due credit, how can we create a culture where creators feel secure enough to claim their ideas?
There are a few extremely actionable and adoptable practices we have going at Talented, that I'd love to share: 
Share credit lists in an alphabetical order 
Whilst sharing quotes, folks in leadership can make it a joint quote with core team members across levels 
For video-led campaign work, share real estate in the press release with your production partners and director. Celebrate your partners.
Credit the advertising and non-advertising inspirations of your idea when you talk about your work, especially through your agency's owned handles 
After following the traditional approach in the advertising industry for years and joining Talented, what are some of the learnings you would like to share with the agency folks? What does the future of the agency model look like?
The fact is, the seemingly radical ideas for the future of advertising aren't radical enough. There's a lot to reflect on and correct - to that effect, we've made a small start at Talented. 
Rethinking compensation: A fresher's salary in advertising has stayed the same in the last few decades. To get the best talent, we need to pay top of the market - even if that means changing the way creative teams (leaner, more thinker-doers) are built and SOWs are imagined. 
More skin in the game: The inequity around which our industry is built is something history won't be kind to. Through our equity and ESOP allocations, upwards of 20% of Talented will be employee-owned, ensuring more skin in the game for motivated talent. This is a practice we've stolen from our friends in tech - and more agencies can follow suit.
Do great work, get great sleep: We need to shun industrial-era notions of work hours and overtime. Every member at Talented is a manager of one - themselves and their time. Our work and life constantly blend with one another. We need to give talent greater discretion on how they plan their day - in slots they feel most productive. 
The advertising industry is quite infamous for its culture. Creators work the graveyard shift without getting paid for overtime. How is the culture at Talented? And how can advertising agencies change their approach?
It begins with rejecting industrial-era notions about work hours and overtime. Timesheets may not be cut out for a creative industry like ours. As long as there's full ownership of the work and creative output, the number of hours folks put in shouldn't matter.
There will be days when a few hours of work will help achieve great satisfaction. Others when it takes a fair bit of struggle and longer hours to get there.
The idea is to strike a healthy balance - and provide ample flexibility as an organization. Work and life will keep colliding with each other - it's the nature of what we do. But organizations can be more sensitive.
If an employee needs to meet friends for lunch in the middle of a work day or head for a PTA - sure. As long as it's reciprocated with a commitment to see what's important through. 
During your stint at Dentsu Creative, you and your work bagged quite a few awards at Cannes, how will you continue your winning streak at Talented?
It certainly helps to have many of our colleagues who were part of the winning team here at Talented. But along with that, we firmly believe that strong internal policies that give Talent more skin in the game, also help them engage with work more meaningfully and deeply - which automatically transforms into world-class campaigns. 
We're a young agency that will complete a year in Feb 2023. We're fiercely protective of our culture and are actively discussing how we can retain its core even as we scale. 
On a different note, what according to you is the winning formula that participants can take note of?
Think of the way you present your idea as an idea that needs to be cracked in itself. It's the only way to do justice to the work you've already put in.  
What are you expecting from the nominees this year at SAMMIEs?
I am expecting to see real work, with a real effort to represent the work in the right way.
Lastly, what message would you like to share with the participants?
Here's an opportunity to rethink how you write your credit list.