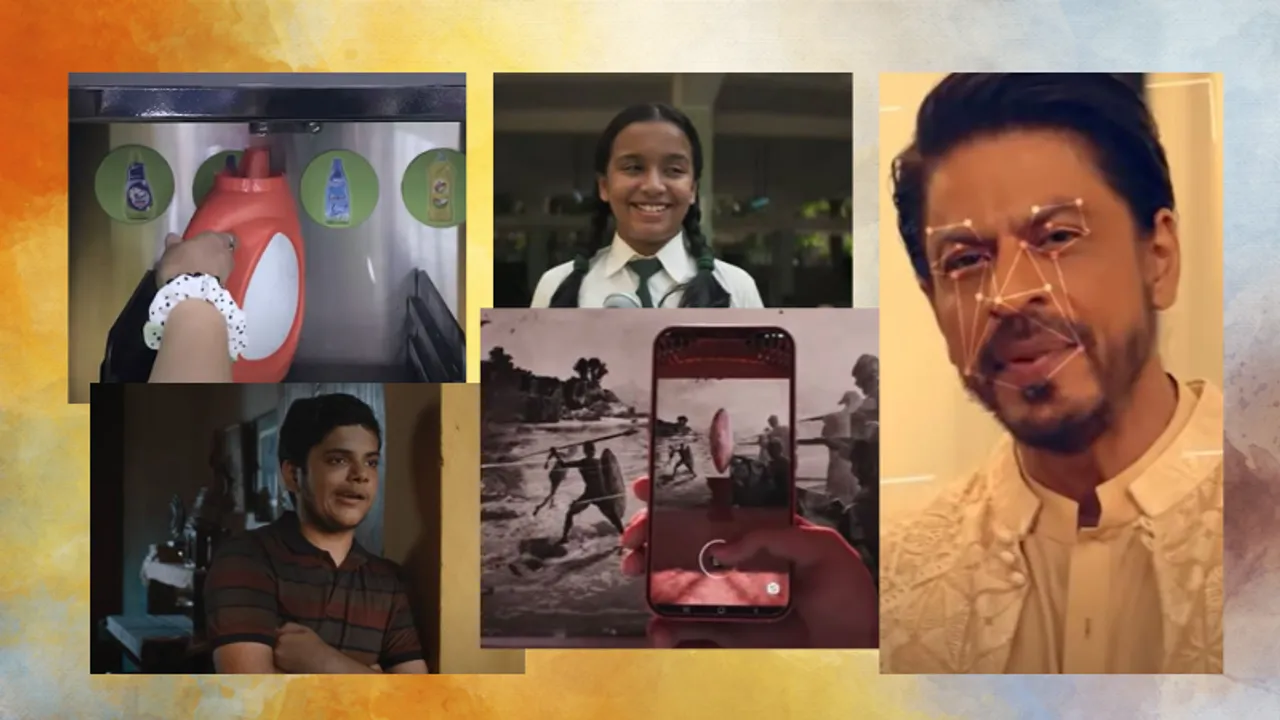 As Cannes Lions 2023 approaches, Social Samosa goes through the Cannes Lions winning campaigns from the previous year as experts actively involved in the creative process reveal their learnings while packaging campaigns that make a case study worth replicating. Hear from the lions that made a roar last year, who also share some Do's and Don'ts.
What makes a brand campaign award-winning? Was it the hyperlocal messaging via technology that set the tone for Mondelez India's 'Not Just A Cadbury Ad' campaign or the uncovering of history on the stolen artefacts kept in the British Museum through Vice Media's 'The Unfiltered History Tour'? 
Every year, the Cannes Lions International Festival of Creativity sees more than 10k submissions with the Advertising and Marketing (A&M) industry competing worldwide for the coveted metals. 
Amongst the 25,464 entries received from 87 countries at Cannes Lions in 2022, the mounting pressure for performing well turned out to be India's best year at the festival. The country went home with 47 metals including 5 Grand Prix, 2 Titanium, 8 Gold, 18 Silver and 14 Bronze Lions and the Agency Of The Year (AOTY) title. 
Whether we talk about 'Not Just A Cadbury Ad', 'The Unfiltered History Tour', P&G's &t=8s" target="_blank" rel="noopener" title="">'The Missing Chapter', FCB's 'Chatpat' and more, what made these award-winning campaigns impactful enough to gain prominence amongst the competition? 
Agency experts actively involved in the creative process behind some of the Cannes-winning campaigns reveal their learnings while packaging campaigns that make a case study worth replicating.
Packaging the Winning Case Study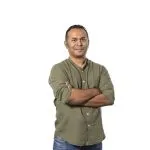 Rahul Mathew, Chief Creative Officer, DDB Mudra Group has a simple rule that he keeps repeating to the Group's teams, "Stop thinking that the Jury is sitting there to give you an award. Instead believe that they're sitting there 'NOT' to give you an award. Now let's convince them to give us one."
Letting this rule guide one's creative process can make one realise that showcasing the work isn't enough but rather building a strong argument for it is, according to him, which led to the agency's win at Cannes Lions Awards 2022 with a Bronze Lion under the Film category.
When DDB Mudra partnered with KRAFTON for Battlegrounds Mobile India (BGMI)'s 'Game Responsibly' campaign, also known as the 'Machine Gun Mouth', they focused on addressing the perils of excessive gaming to highlight the in-game safeguards introduced by BGMI. The campaign film employed gameplay sounds of BGMI as a metaphor for excessive gaming wherein the youngster is shown mimicking the sounds incessantly. The humour drove the point of using parental controls that could limit the use of gaming. 
Mathew elaborates that packaging the argument works well by figuring out the strongest category to showcase your work which will then force you to think about what's the core of your campaign. 
"A handy tip is that in the sea of tear-jerkers and lump-in-throaters, a case that entertains often sticks in everyone's minds."

Rahul Mathew
Keeping up with bringing a case that sticks in everyone's minds, came Hindustan Unilever's 'Smart Fill' campaign which won a Gold Creative Commerce Lion under the Sustainable Commerce Category, along with 1 Silver, 1 Bronze and 3 shortlists at Cannes Lions 2022. 
For a brand, with packaging as their valuable asset, they realised that packaging is also the face of plastic pollution. With their products reaching nine out of 10 Indian households, Unilever needed a sustainable business transformation. But the question was how could they convince shoppers to use a sustainable alternative?
Conceptualized by VMLY&R Commerce, they introduced 'Smart Fill', which provided an in-store experience that let shoppers use other brands' plastic waste as packaging for products like Vim, Surf Excel and Comfort.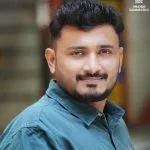 This campaign could have been lost in the 'ocean of plastic' as many initiatives are presented at the festival with similar themes and Arpan Jain, National Creative Director, VMLY&R Commerce, stated that the agency was mindful of this. 
"To package an idea that was all about no packaging, simplicity was key. We got the Indian context right and compared it with the West to make it culturally relevant to the jury. Because the work was ready well in advance, we were able to share the case with our teams in different regions. Their points of view helped us hone the case from a global perspective."
Taking us behind the scenes, he mentioned how starting early gave them an edge because it meant they could keep unlocking layers of details with every rework. The agency began four to five months prior and kept rewriting to simplify the narrative and bring the story out in the simplest form.
The Dos and Don'ts 
The entries at Cannes Lions can be expensive with fees ranging from €790 to €2600, depending on the category a campaign wants to be nominated for. Despite that, agencies tend to go all out with nominations for multiple campaigns in different categories. 
In this case, its important to keep the do's and don'ts of wrapping a campaign and presenting at the festival to woo the jury and leave a mark. 
When Dentsu Webchutney was working on 'The Unfiltered History Tour', the challenge was to connect with the younger readership while placing Vice Media at the forefront of conversions surrounding the unrecorded information about topics like colonialism. 
They made use of Instagram filters and Augmented Reality which allowed users to scan the museum's stolen artefacts, where they can hear native experts narrate the true histories of how they were stolen with visual depictions of the scenes.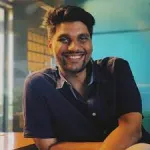 PG Aditiya, former CCO of Dentsu Webchutney and current founder and CCO at Talented, mentioned that the initial promo film, directed by Ronak Chugh, did a ton of the heavy lifting for the case that the agency put together subsequently. 
"It ensured we didn't have to start from scratch on what a compelling narrative for a case film could be," he continued. The efforts led to the campaign winning 3 Grand Prix, besides 1 Gold, 1 Titanium, 4 Silver and 3 Bronze Lions at the festival last year.
Keeping a few pointers in mind, he said how the focus shouldn't be on 'spraying and praying' for the best but the first step should be to look at case films as their own artform.
"Is the idea proud?" - have the makers done justice to every part of this idea and does it exist in its best form?

PG Aditiya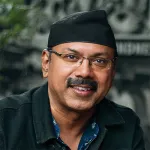 Seconding this thought, Josy Paul, Chairman at BBDO India believes that there's no greater packaging than the idea itself.
Ariel's #ShareTheLoad mission began in 2015 with a pertinent question – Is laundry only a woman's job? Since then the work has been impacting brands and society. Last year BBDO India launched Ariel's 'See Equal #ShareTheLoad' campaign emphasising the very point.
The integrated campaign included elements like digital video, open letter to advertisers, NFTs, partnerships with OTT and influencers, and name change packs at retail. 
Walking us through their agency's preparations for the case, Paul said they follow a simple flow, "The context, insight, idea, execution and results are the focus. We check and re-check our presentation for clarity and comprehension, given that we have only 2 minutes to make an impact."
Arpan Jain listed the larger areas to keep in mind that make a winning case study.
Do's
 Explain the idea in the simplest form. A step-by-step approach is advisable.
 The cultural context of the region or a specific community needs to be explained to help the jury understand the insight/relevance behind the idea.
 Let's not forget that jurors are humans as well. The stronger the emotional pull, the better.
Don'ts
45-second rule: Don't take too much time to establish the idea. The idea needs to be explained in 30-40 seconds or it will not be registered.
Be honest, but don't try to say everything in the case film. Don't ignore the entry forms, supporting material or the deck requirements, use them to share other critical information.
Don't forget that you need to present a creative idea and not come up with another creative idea for the creative idea.
This year, as India gears up to present their work at the global stage of creativity, previous winners' advise is it to keep it short, follow the structure shared above and most importantly, even if your work doesn't win, it's important to take some time to attend jury tours and ask jury members about how your work was evaluated.
At Cannes Lions 2023, if your campaign doesn't make a roar, Jain said that you should ask the jurors about their reaction to your work, or for a reason as to why your work didn't win the metal you were expecting. He said that there's some invaluable insight to be uncovered here, which can help you ace your next attempt at Cannes.