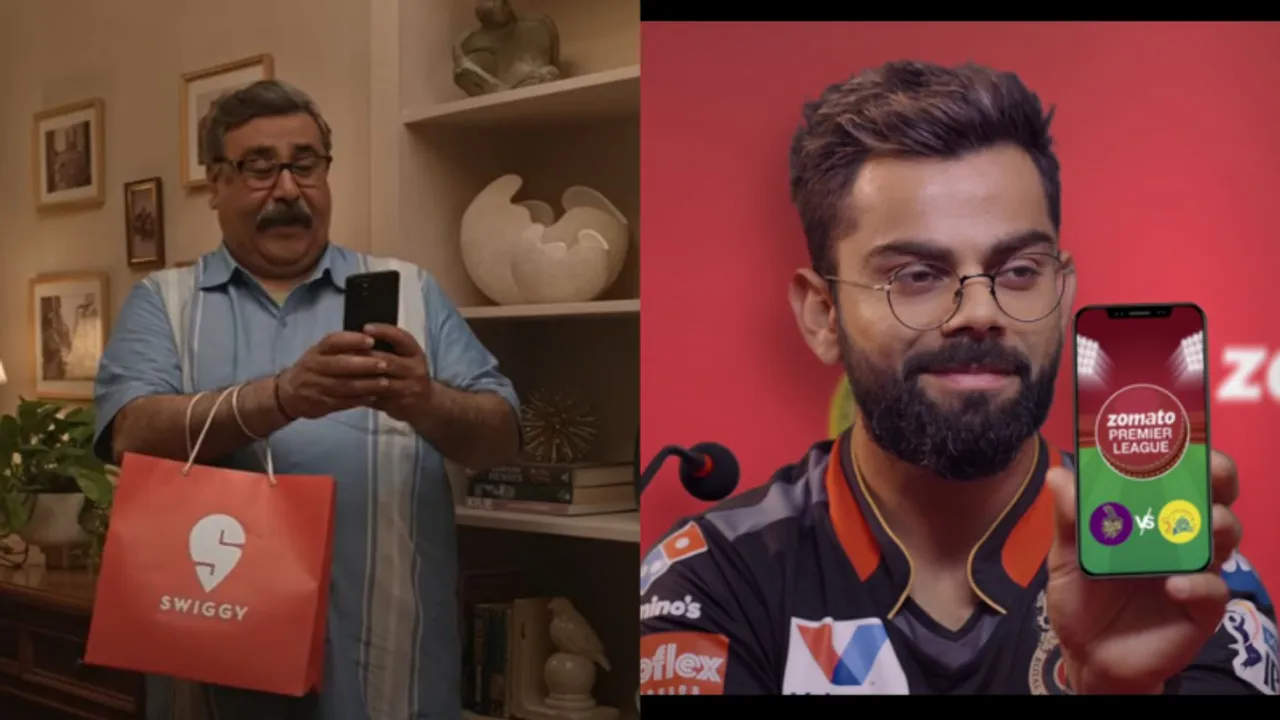 As per a report by Redseer Strategy Consultants, Online Food Delivery Platforms (OFD) took a softened approach during IPL-2023, leading to a modest ~7% spike in OFD business in this IPL season.
The Indian Premier League (IPL) stands as one of India's mainstream cricket tournaments, captivating millions of viewers. This extensive viewership has transformed the IPL into a highly sought-after advertising opportunity for businesses, particularly online food delivery (OFD) platforms.
However, in their continued stride towards profitability, prominent OFD's adopted a different marketing approach during IPL-2023, opting for muted campaigns. Rather than relying on extravagant and attention-grabbing advertisements, they implemented subtle and low-key strategies. This decision resulted in a modest 7% spike in OFD business during the IPL season.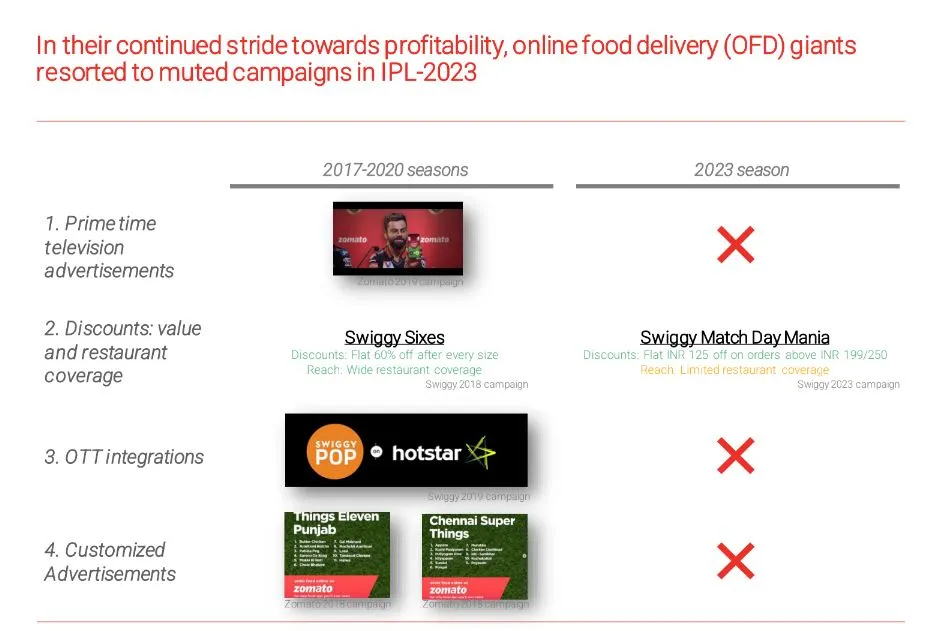 "During the IPL seasons from 2017 to 2020, OFD giants made a significant presence on Prime-time television through their advertisements. They enticed viewers with attractive discounts ranging from 50% to 60% at a wide array of restaurants. Additionally, they integrated their offerings with OTT platforms and created customized advertisements for maximum impact. These efforts even led to a spike of more than 50% in the IPL –2020 season. However, in the 2023 IPL season, there was a noticeable change in approach", said Kushal Bhatnagar, Associate Partner, Redseer Strategy Consultants.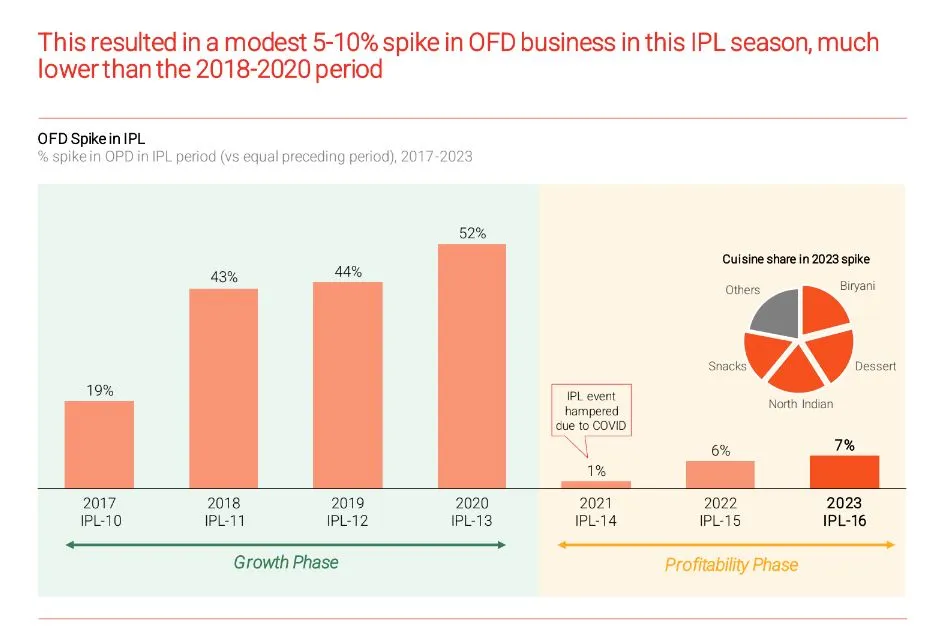 Despite the limited action by OFD platforms, IPL-2023 generated online food ordering use-cases among tier two+ consumers, wherein the spike was almost 2.5x of mature consumers in the metro/tier one markets. This hints towards the ability of spike events to drive habit formation among not-so-mature users in India. 
Targeting these users via effective spike event campaigns could accelerate the adoption of OFD platforms in deeper pockets in the country.  
You can view the full report here.