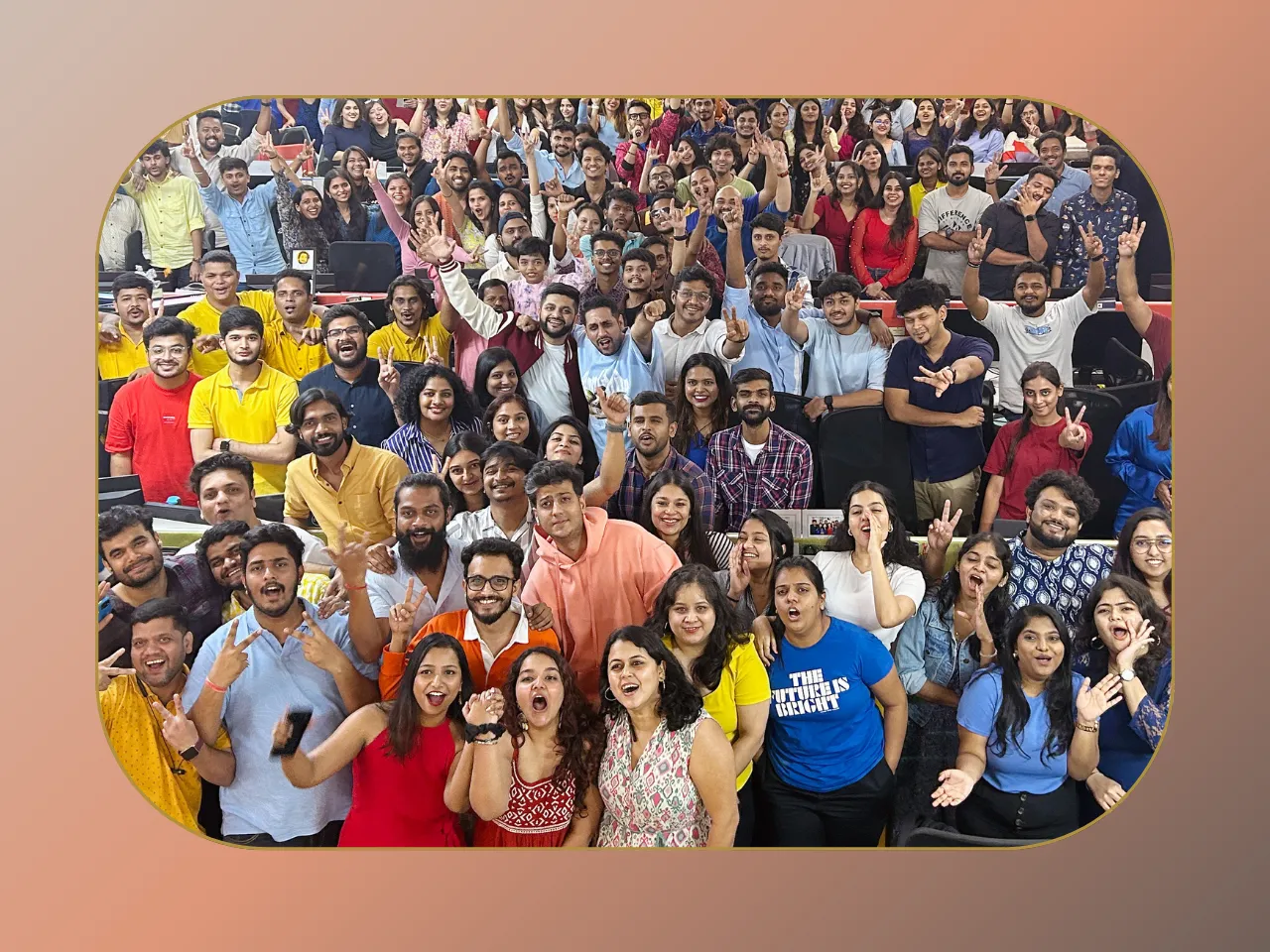 This year, White Rivers Media (WRM) reached a significant milestone, marking its 11th year of existence. Established in 2012, WRM was born from a simple yet profound idea: to create a dynamic, independent agency that would blend innovation, creativity, and technology to deliver cutting-edge marketing solutions. 11 years ago, Shrenik Gandhi and Mitesh Kothari, the brains behind WRM, sought to fill the gap in the advertising industry with a blend of creativity and technology. It is now an agency of 500+ people with a 52:48 female-to-male ratio and three offices across Mumbai and Delhi. 
WRM was established in 2012 with the core idea to create a dynamic independent agency that fuses innovation, creativity, and technology to provide cutting-edge marketing solutions to clients.
The foundation stone of the agency, the values that Kothari said have been the guiding light for its growth, could be summed up into 4 Ps. These principles have led them to evolve and add to the growing objectives they set for themselves.
"Think Purpose, People, Persistence, and Practice - this approach has not only propelled us to surpass existing milestones but has also motivated us to continually explore new horizons," said Kothari.
In the early days, breaking through the clutter and establishing their presence in a competitive industry posed significant hurdles. However, the team turned to foundational principles that proved to be the driving force behind their growth, as per Kothari.
He said, "The volatility of audience sentiment online challenges our creative forces to really apply themselves and create something which not only stands out but also appeals to them." 
The agency also embraces the philosophy of 'Kaizen,' the Japanese principle of continuous improvement, and actively fosters a culture of active learning.
WRM's co-founders also believe that their strength lies in the speed and depth of their work, where the agency uses its independent status to execute fast-paced campaigns in an even faster-evolving digital space.
What sets WRM apart in this crowded digital landscape? They proudly proclaim, ""We do work that creates impact and hacks subcultures."
For WRM, subcultures define conversations, and conversations lead to conversions, making them the ultimate gateway to achieving ROI.
As per Gandhi, WRM strives to complement integrity and originality with creativity, expertise, and new ideas that make their content significantly stand out.
The agency recently launched a research-based service called 'Capital-Z' to help with structured decoding of Gen-Z sensibilities, build brand intelligence, and be a think tank to C-suite decision-makers. 
Crafting campaigns
WRM has been involved in both Bollywood and Hollywood movie marketing. While creating work across sectors, they follow one primary rule. 
"For us, relevance always holds primary importance while creating campaigns. Quality matters more than quantity, and sometimes, simplicity works better than complexity," Gandhi.
WRM works with OTTs such as Amazon, Disney+Hotstar, Netflix India, Crunchyroll, Sony LIV, Voot Select, and Zee5. Entertainment channels such as Jio Saavn, Sony Entertainment Television, Viacom 18's Colors, MN+, MNX, Movies Now, and Romedy Now. Film production and distribution houses such as Disney Star, Balaji Motion Pictures Limited, Junglee Pictures, Zee Studios, Red Chillies Entertainment, Maddock Films, Studionxt and Universal Pictures India. Music production labels such as Sony Music India and T-Series Music.Conglomerates like Glenmark, Cavin Kare, ITC, Astral, Piramal, and TATA amongst others. Alongside this brands like Swiggy Dineout, Tata SAMOH, Dettol, Bajaj, VIDA by Hero Moto Corp, Dream11, realme, and more. 
Some of their best campaigns include Brahmastra Part One: Shiva for Disney Star, which was a year-long campaign of promoting the movie, RRR, Gangubai, Indian Matchmaking and Delhi Crimes.
As per the founders, the agency can still not get over the vibe that was created recently in their campaign between Quick Style and boAt. Under this campaign, Quick Style's foot-tapping dance in the Mumbai local that went viral. 
When asked what the agency aims to convey through its work and qualities that are important to them, Gandhi said, "One of the most crucial aspects of marketing is the understanding of timing. WRM is all about crafting inventive campaigns that pack a punch of creativity while always ensuring relevance and correct timing."
The road ahead
As the digital landscape evolves, and with the rise of AI, WRM's strategies have become more data-driven and creative. 
Kothari said, "AI's influence is soaring to new heights with brands and even celebrities coming forward to trying it out. It is fascinating as much as reasonable to acknowledge the endless potential of this trend and the incredible chances it offers in today's times."
The future of advertising, according to WRM, lies in constant adaptation and innovation. The agency intends to stay ahead of shifting user behaviors and preferences while leveraging technologies like AI, ML, and gamification. 
Looking ahead at what the future holds for WRM, Kothari said, "We're thrilled to anticipate what the future has in store, especially with the potential for exciting advancements in digital marketing."