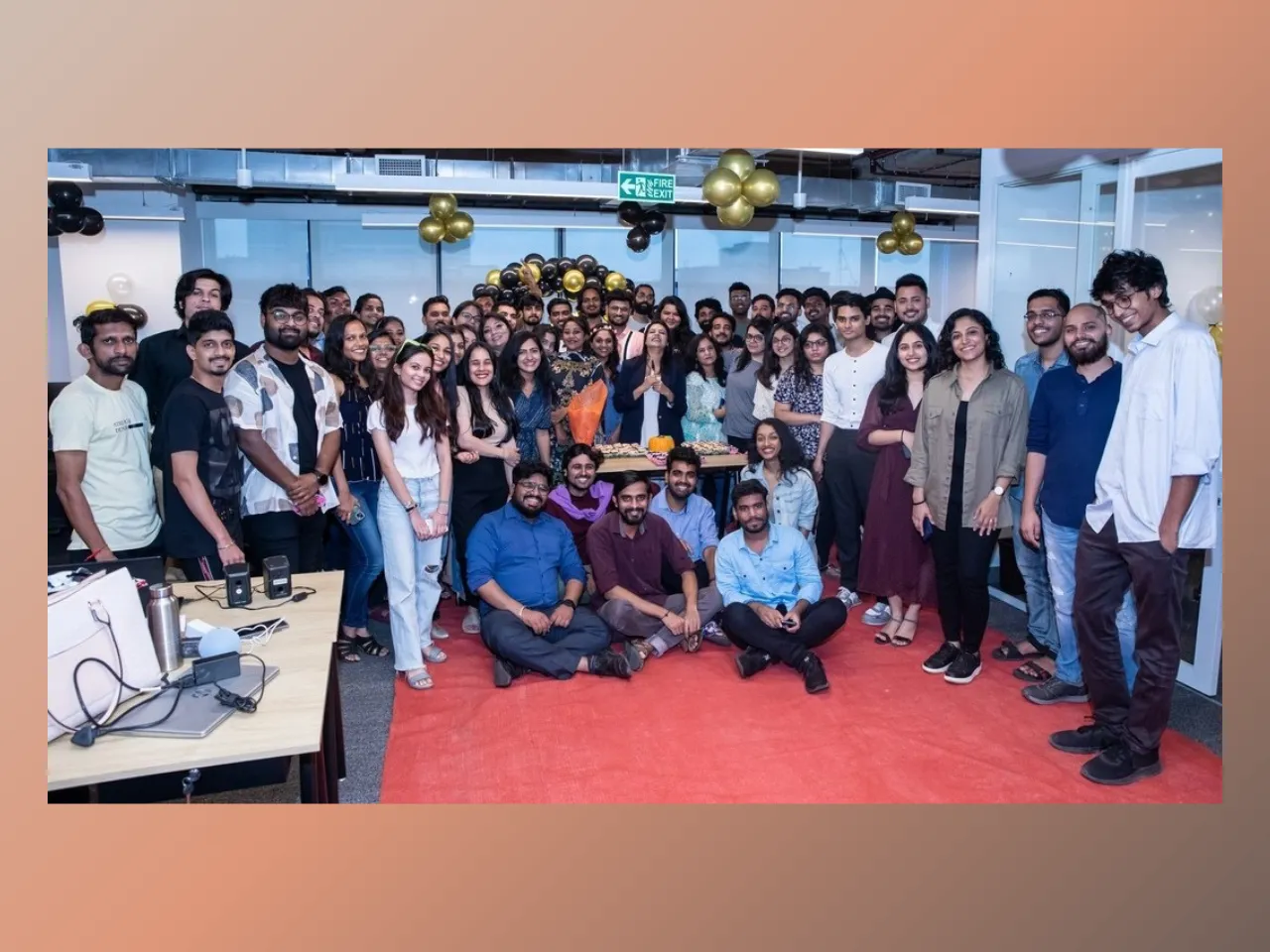 Team Pumpkin's journey began in 2012 with a vision shared by Swati Nathani and Ranjeet Kumar who loved each other's Twitter handles. The vision was to create an advertising agency that would harness the full potential of the internet and social media in marketing with a motto of 'making every business a digital brand'. 
Team Pumpkin aimed to showcase the untapped power of social media to brands, helping them not only skyrocket their online presence but also supplement their visibility and sales in the offline world.
Their dream took shape in 2014 when they established their first office in Mumbai. In 2015, Team Pumpkin expanded its portfolio to include PR and tech services. 2016 saw the inauguration of their second office, this time in Bengaluru. The addition of performance marketing and paid media services enriched their offerings in 2017. 
Further geographical expansion occurred in 2018 when Team Pumpkin opened a new office in Gurgaon. 2019 brought product engineering into their array of services. In the midst of the challenges posed by the pandemic in 2020, Team Pumpkin introduced production and influencer services.
The year 2021 witnessed the launch of their very own studio. In 2022, the agency diversified its offerings once again, this time by venturing into offline events and management services.
The agency's milestone in 2023 was the establishment of a new office in Kolkata. Recently, the agency also launched a specialized D2C marketing agency- D2CPro.
Team Pumpkin's workplace culture is intended to reward merit above all else. Currently, they maintain a 45:55 male-to-female ratio targeting a balanced 50:50 representation.
The agency also mentioned that it supports and celebrates inclusivity of all sexualities (LGBTQIA+), and works towards amplifying the message and spreading it across.
The agency attributes much of its growth and success to its team, or as they affectionately call them, 'Pumpkins.' 
Swati Nathani, co-founder & CBO, said, "Our Pumpkins have been the key to powering every dream, vision, and achievement of ours over the past 11 years. The creative contributions of every mind in the organization have culminated to enable the growth we have achieved since our inception."
Overcoming early challenges
Establishing a new agency posed numerous challenges. Trust from prospective clients was hard-won, given their status as newcomers in the industry and yet to prove their mettle. This led to client acquisition being an uphill battle.
Nathani said, "We overcame this challenge by reiterating our core values that were built upon honesty, integrity, and transparency in everything that we do. This helped us acquire our earliest clients that we would go on to build long-term relationships with."
Another significant hurdle for the agency was convincing brands about the potential of social media marketing. 
"In an industry that was long accustomed to traditional methods of marketing that were predominantly offline, enticing brands with the prospects of internet advertising was a herculean task," said Nathani.
The agency tackled this by demonstrating the capabilities of social media marketing through its initial clients, proving the internet's power in scaling visibility.
Furthermore, the advertising industry is highly competitive with agencies vying for the attention of brands with their unique offerings, price points, and industry contacts, among other factors. Setting themselves apart from the competition was yet another demanding challenge.
Nathani said, "Our way of standing out was by focusing on what we could control, without worrying about what wasn't in our hands, which was to simply do great work with the most creative approach possible."
This mindset has propelled the agency to where it is today.
Embracing AI and crafting campaigns that resonate
Coming back to today, Nathani stated that the team's continuous learning and adaptability by researching, experimenting, and implementing the latest technologies as and when made available to the public, has been essential. 
Artificial Intelligence (AI) is one such technology they've embraced, using it to streamline workflows, improve efficiency, and enhance services like content creation and audience interactions.
The agency has worked with 100+ clients that includes Swiggy, HDFC Mutual Fund,Yes Bank, Axis Bank, Pigeon, plum, CarDekho, Mamy Poko, Brand Factory, Tata Steel, Sunfeast, Coca-Cola, OLA, Bingo!, Pizza Hut, Prega news, and more.
Nathani shares the core focus while creating campaigns.
To us, a campaign begins with the intent to scale the brand's visibility. This means making new consumers aware of who they are and what they have to offer within their industry. Doing so cements the brand in the minds of consumers who now develop a newfound interest for the unique selling points of that brand. 
Nathani believes in the power of captivating stories to create human connections with brands and to contextualize products and services for consumers. 
According to her, the culmination of these core principles helps them craft campaigns that put consumers at the heart of the conceptualization and execution process and this approach fosters strong, lasting relationships between brands and customers.
Technology to shape Pumpkin's future
Nathani envisions a future where technology will continue to shape the advertising and marketing landscape and where AI, virtual reality, augmented reality, and data-driven insights will be pivotal. To prepare for this future, the agency focuses on understanding and harnessing existing tools while continuously researching and adopting new ones.
As a business, Team Pumpkin aims to push the boundaries of creative expression across their services, aspiring to create a workplace where positivity, perseverance, and purpose thrive, ensuring their work always makes a significant impact. 
Looking ahead, Team Pumpkin has ambitious plans to expand further, potentially into Tier 2 and Tier 3 cities and even international markets. They aim to tap into the untapped potential of emerging regions.