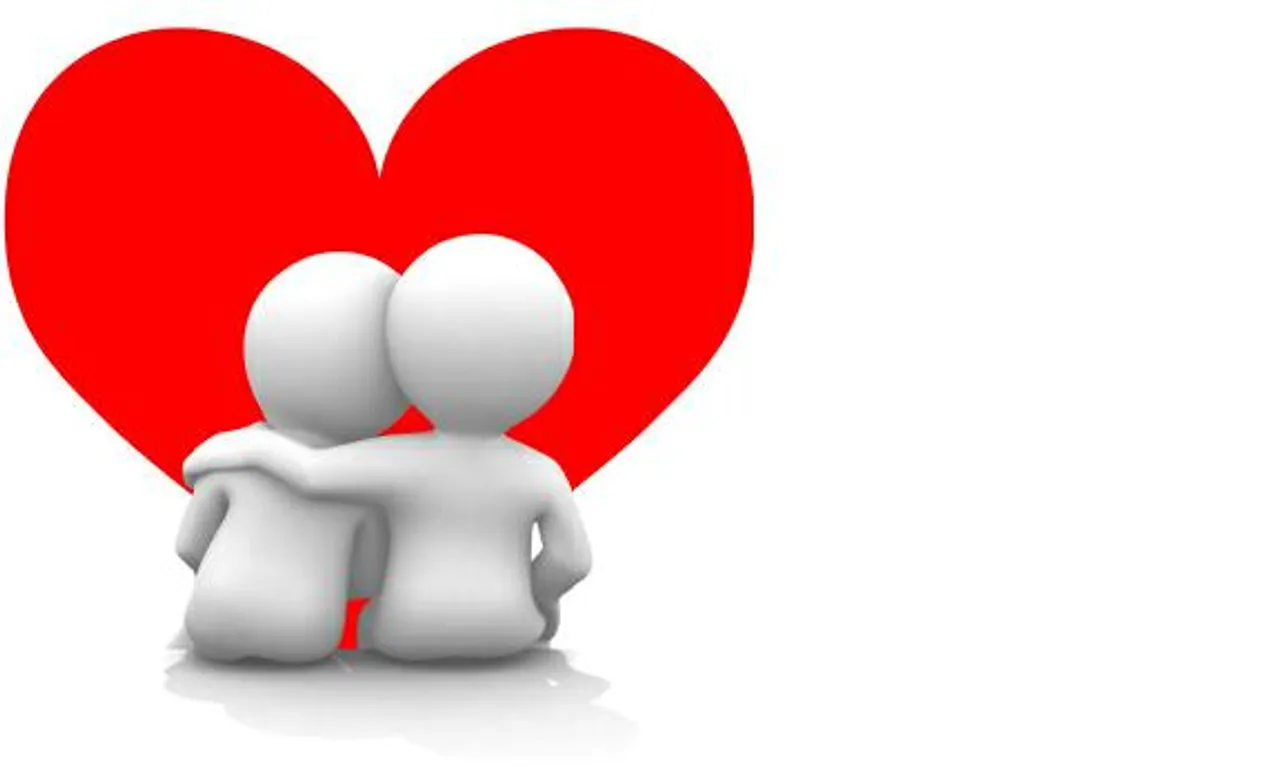 You have reached that "marriage"able age, but alas, none of those matrimony sites and ads are working out. How about giving the first Indian social dating site a try? Let's explore your chances in the weird world of Fropper.com.
Let's start from the scratch. Why do you think those numerous matrimony sites don't really work? Well, because what you are allowed to do on these sites is to present a 'you' that by no means is the real you. It's your height, how you look, and obviously your pay check. Other, less conventional  elements may include your sun and moon signs, your cast, religion, your family's income and so on and on.
Right, so how is Fropper.com different? Well,  the philosophy is different. For instance, to start with, this site does not bother to ask you about your weight, height, occupation, your father's profession, your mother's profession, etc etc. It gets straight to the point - making friends -  because that's the base of any successful and lasting relationship. To quote from the site, the very definition and philosophy behind Fropper is as follows:
"Fropper, short for friend hopper, extends the philosophy -- beautiful relationships begin with friendship -- and is your destination for building, maintaining & enjoying meaningful relationships. Be it a platonic relation, a loving relationship, a marriage or business networking, Fropper hopes to empower, enrich & enable you to make your world more beautiful."
Crux of the story - Leverage the snow-balling features of social networking and make friendship before you tie the knot.
Friendly by design
First the layout. A quick look at Fropper's layout and you know that the thing is designed to be social. Let's take a quick look at some of the major features:

It's your zone. The "My Zone", space has a Orkut (don't be put off!) like layout which lets you send messages, post scraps, add contacts, post photos (your profile photo as well as the option to create galleries about virtually anything).
Going the video way. Plus, you can upload a few videos from the Fropper database,
Play some games. No pun intended here. You can choose to play some games from a selection of arcade, racing, and other stuff.
Scream. Then there is the feature of ShoutOut.  What's that? May be you can explore this yourself. At heart it is somewhat like your Facebook status updates, but it can get a whole lot crazier!
So how do you Frop?
Bring in all your social media skills. Create a blog, participate in a discussion, buzz up somebody, and flaunt your photographs. And off course chat with people. Finally, when all falls into place and you are ready to take the call, may be you could visit the same person's (rather dull) profile at  Shaadi.com, with which Fropper has a neat tie-up. In fact it is an initiative by People Interactive, the same company that owns Shaadi.com. Smart idea, huh?
Leveraging the Forum
The main juice of Fropper is in its forums. You can start a discussion thread on virtually any topic here as long as it is not obscene or abusive. The key is to use this space well to get traction for your profile.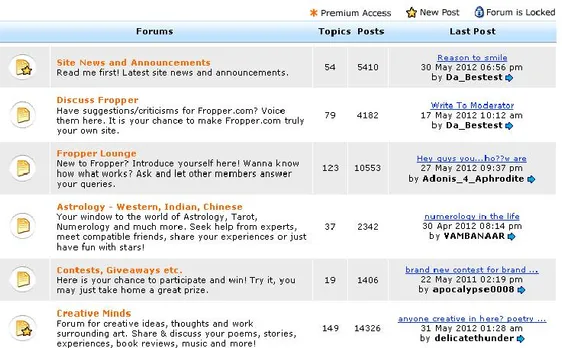 So how do you go about it? Let's take a quick look at leveraging the nuts and bolts of the Fropper forums:
Imagine an audience, not a single individual. Imagine yourself as talking to a forum with like minded people. It's quite similar to starting a discussion in say Slashdot or dZone (forgive the software developer angle!)
Start a thread. Just about anything, but do get things moving.
Use innovative titles. Post a topic with a catchy title. This goes a long way in creating the right impression.
Be relevant. Post a topic that is really interesting for the audience there
Engage. Actively engage in the discussions of others. Let's say there is one thread on some particular topic that's gathering a lot of traction. If you are a serious user of forums you will jump in to the fray and add in some significant observation.
Be regular on the site. That's a must for any social media activity.
Just a note of caution. Use your discretion while starting a thread. It does not necessarily need to be about marriage or love, but you know, if you are looking for the maximum amount of engagement on your post (and hence, potential matches). For example,  don't talk like a geek! The kind of topics that generally do well on Fropper are about "Dating", "Love", "Marriage" as well as stuff like "Travel" and "Life."
Have a Blogbuster Presence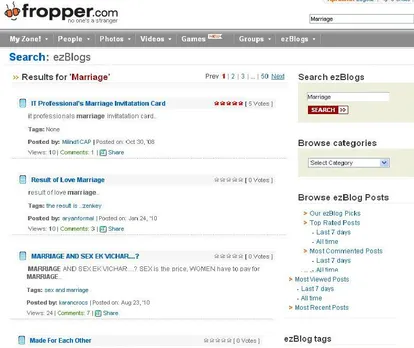 Did you ever think that your blogging skills could help you in finding your life partner? Well, as the weird world of social media goes, you can probably do so with Fropper. This is how:
1. Create a blog. Fropper lets you create a blog within its Froppsphere. Off course you can't really create the best looking blog in the world with those tools, but it can still be a good enough space to express yourself. (Should we say your self?).
That's nice, but what's the next step?
2. Blog away. About any topic you can think of. (oh, and don't talk in programming language, please.) Now, though you can chatter away about just about anything under the sun here, we suggest, treat this particular kind of blogosphere as a space where the real you comes out. Remember those good ole' journos, or log-books you used to maintain? You used to talk about everything there, like the astronomical price of the petrol, or your sweet little love story in school, or about that great IPL match last night, or that nostalgic bookshelf in your room. Do the same thing here. Bring the stuff out of the closet (albeit, not the skeletons).
3.The right tone for your blog. Right, now the important part, the tone. It's your journal alright, but this is gonna be read by others, and potentially by your life partner. So obviously be diligent. You don't want to sound too frivolous, neither too serious. Master the art of the middle tone.
In a nutshell, you will do great in Fropposphere if you have the gift of the gab.
Get yourself involved in some Chit Chat
Your blog, your presence in the forum, or just your plain dashing looks and impressive socio-cultural status, or a combination of all of these together may create a situation where someone may decide to chat with you. Or you may decide to chat with someone. Ah, now you are potentially at the right juncture.  Rather say, the last virtual hurdle. Chat, set up a date. And hopefully live together happily ever after.
All in all, it's not quite earth shattering. But with the possibility to socially interact with more than 4 million users on the site, you do stand a "virtual" chance of finding your soul mate.