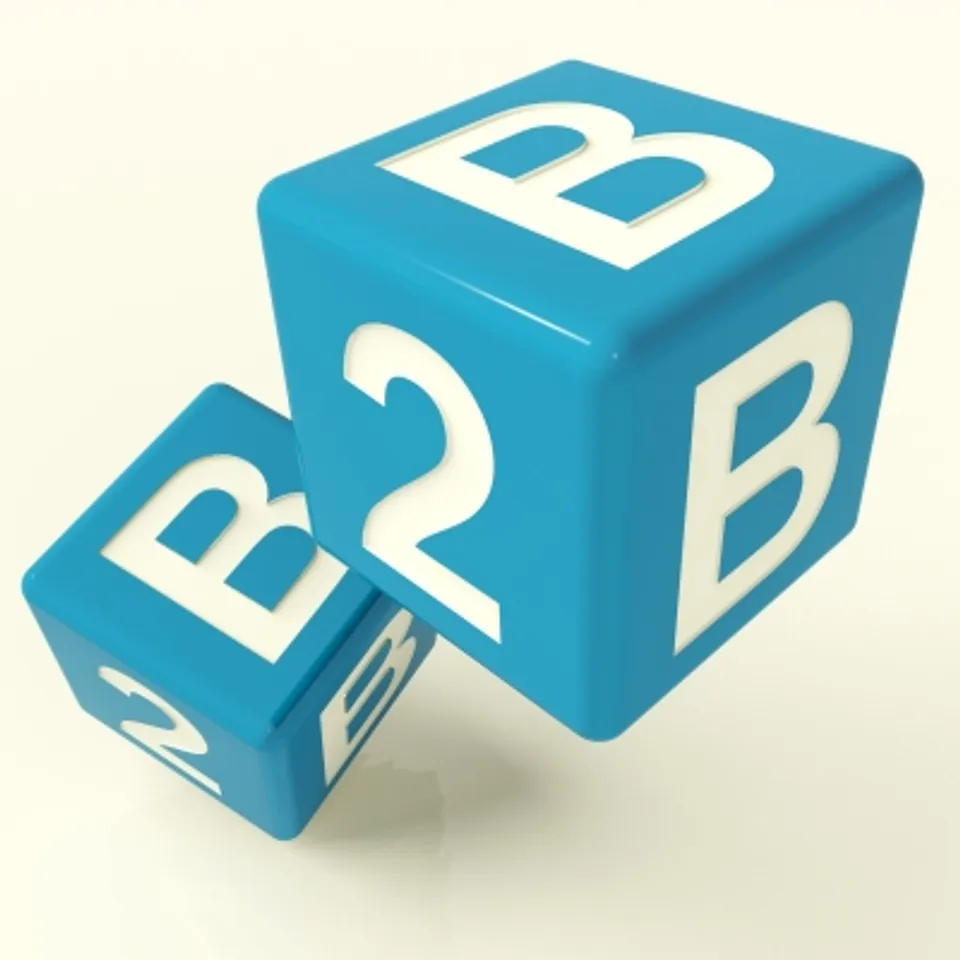 More often than not we find B2C companies to be more interactive with people on Social Media. The existing customers and the new audience form their direct target crowd. For B2C, it's more about new ways of engaging with the masses but in case of B2B companies, it's a different ball game altogether. Here are 5 points for effective Social Media Marketing for B2B Companies.
#1. Use Twitter Effectively
This may seem like usual stuff, but many businesses and even B2B marketers aren't on Twitter. Get an account on Twitter and start engaging. While having profiles on other social media platforms like Facebook and LinkedIn can be equally important, Twitter remains one of the best ways to find and engage with others.
How do you do that? Start by searching for phrases relevant to your business and monitor them regularly. Look at what people are saying and join in the conversation. If people aren't necessarily looking for your business offerings right away, start joining other conversations of interest. The more you build bridges, the more likely you are to be noticed.
Second, use hashtags. The #B2B  hashtag, for example, will connect you with several other like-minded businesses who are also trying to leverage Twitter to build an online presence. Don't overdo it, though. There are sevveral people #who #tweet #like #this. What's great about Twitter, especially from a B2B perspective, is that you can follow just about everyone. Take advantage of the opportunity to follow your industry influencers, connect with potential customers, and keep a heads up on the competition.
#2. Take Advantage of Opportunities on LinkedIn

LinkedIn continues to be a great resource for businesses and employees to connect with one another.
One of the best things about LinkedIn is the Shared Connections feature. This feature makes it possible to find people — like potential clients — and then see what connections you have in common. Shared Connections then makes getting a virtual introduction much easier. Building up a strong LinkedIn profile can also increase the number of opportunities you can get in the future. B2B marketing is often built through trust and word of mouth. Having a shared connection is a great way to start establishing some of that trust from the very beginning.
LinkedIn also has a community of active participants. LinkedIn Answers serves as a knowledge base where business representatives can establish authority and expertise by participating in the ongoing discussions. LinkedIn Groups is an opportunity for business professionals to interact with other topics relevant to his/her interests. Answering questions across LinkedIn Answers and LinkedIn Groups doesn't mean to simply put out the marketing blurb, but to really engage and offer feedback and solutions. Again, social media is most effective when it is genuine.
#3. Start a Blog
Social media provides the opportunity for companies to promote themselves but also to welcome commentary from a community of peers. By starting a blog, you give your readers an opportunity to see you with your social voice outside the typical corporate website's newsroom. Blogs become platforms where you can announce new product releases, share personal company stories, answer any specific questions from your customers, and empower customers to achieve success with your products and service offerings.
Blogging can also establish business professionals as thought leaders in their field, thereby aiding with client acquisition. Blogs can build up qualified prospects through search engine rankings too. Be sure to update your blog regularly with valuable content and follow up with the comments written on each individual post.
#4. Monitor Your Industry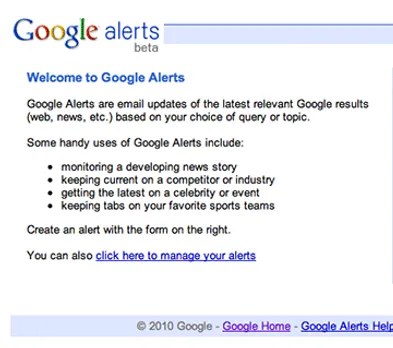 Social media means that content is being posted everywhere, and businesses have a unique opportunity to gather intelligence to make well-educated and informed business decisions. Google Alerts is a great tool to keep up with what's happening with respect to your company, your industry and your competitors. You can get updates via e-mail or in RSS (and even in real-time) about new search results or news stories for a certain query or topic.
If you don't already have alerts set up on these services for your company name, do it now. Also set up a more generic alert for your industry as a whole to see what people are talking about. If you want to see what your competition or other big industry players are doing, add those to the mix as well. Monitoring can also be useful because you can then highlight the big stories on your own social media channels like Facebook, Twitter, Google Buzz, etc.
#5. Find and Follow Industry Influencers
B2B social media marketing is often about connecting with the right people and about building relationships. Social media makes both of these actions simple and painless. Being aware of who the influencers in your industry are and then following them, whether it's on Twitter, Facebook or their own blogs, is the first step to building a connection with those influencers. With a genuine relationship, these influencers may be able to help you make your mark in the social media marketplace. This is especially true of influencers who may already have your target audience at their disposal. Don't think of them as your competition but think as your colleagues.
This doesn't mean you need to re-tweet every tweet or share every blog post on Facebook, but it does mean that you should be aware of what is going on with them. Even if you're not necessarily connecting to influencers, social media provides the opportunity to connect with other people in your industry and your customers. Use the various social media platforms as an opportunity to connect with these industry colleagues and peers and build upon each other. Make it known that you're here to help them — not just yourself. Repeat this process with anyone of interest and you're bound to attract eyeballs.
Business Aspects where Social Media can Help B2B Brands
Product Launch
Lead/Demand Generation & Customer Retention
Brand Building and Management
Innovative Advertising And Ad Campaigns
Customer Support/After Sales Support
Following are some key points to be noted about the future of social media for B2B companies:
B2B social media will be less about marketing and more about thought leadership and feedback.
Twitter and Facebook may be huge now, but video and mobile are the new frontiers don't be afraid to explore them.
The true ROI of social media in B2B doesn't come from broadcasting your message, but the engagement companies get in return.