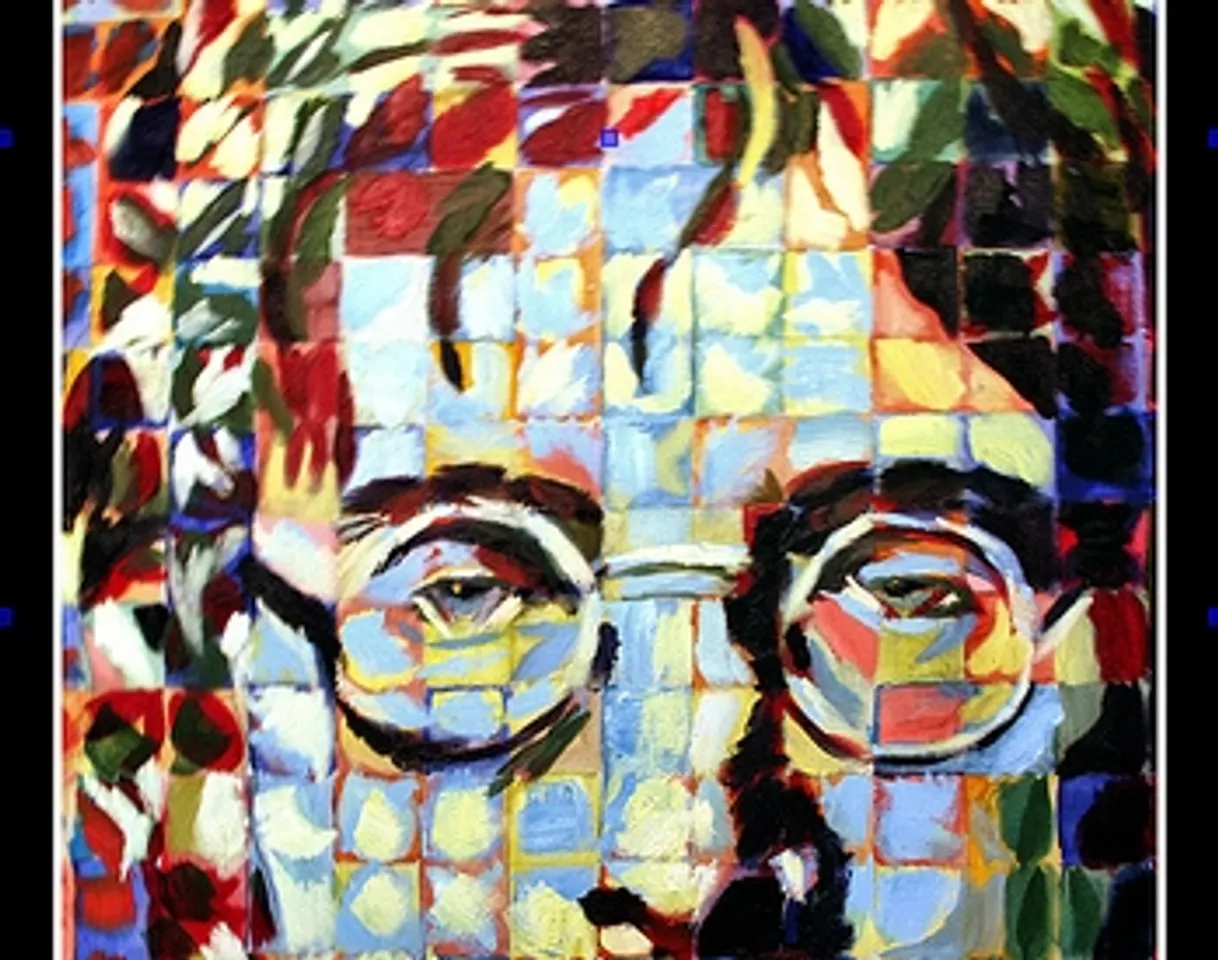 It seems to be the season of brands making bloopers on social media. After Fortis and Volkswagen, it is MTV India's turn to join the social media blooper's club.
Yesterday was John Lennon's birthday and a supposedly over-enthusiastic person in MTV's digital team posted an image of Lennon saying:
We wish John Lennon, the vocalist of Beatles a very Happy Birthday and a joyous year ahead!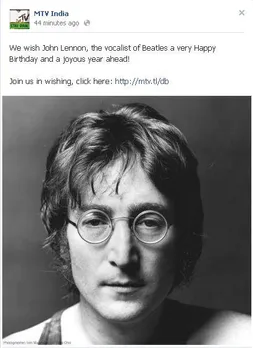 But having 3.5 million Facebook fans means that even a small mistake is caught immediately and gets immortalized with a screengrab, no matter how swift the edit was made. And this small mistake was enough to enrage Lennon fans who vented out their anger in the comments.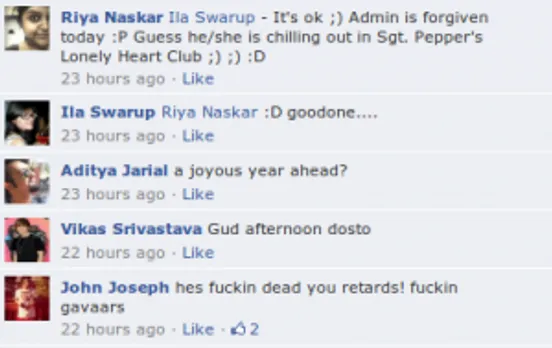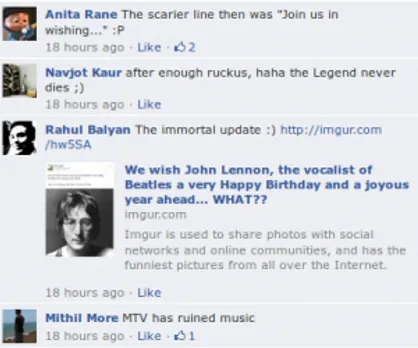 The news also got spread on Twitter and as is the habit with the Twitter community, they started making fun of MTV India.
So MTV wished John Lennon a "joyous year ahead"? I'd like to wish the Music in MTV an equally joyous year ahead.

— Oculus (@daddy_san) October 9, 2012
ROTFL!! MTV on FB wished John Lennon a happy birthday & "a joyous year ahead"..Hope they have invited Michael Jackson for his birthday party — Mihir.S.Bijur (@MihirBijur) October 9, 2012
The right thing a brand should do in such a situation is to apologize but I don't see any apology from MTV India on Facebook where the mistake was committed. They did, however, let out a tweet saying:
To all the John Lennon fans - Long live John Lennon. We made a mistake. We are sorry. You want to be cool? Keep tweeting! We love trolls! — MTV India (@MTVIndia) October 9, 2012
I know MTV has lots of trolls but painting every Lennon fan as troll is harsh. And to be honest, it sounds more like a mere lip service instead of an honest apology. Why? Because they stuck to 'joyous year ahead' in their subsequent tweet:
Dedicated to the Social Media guy who lost his job today.. #JohnLennon twitter.com/MTVIndia/statu…

— MTV India (@MTVIndia) October 9, 2012
I know MTV has to 'Stay RAW'... but this went a little overboard perhaps.
My 2 rupees.
What do you think? Share your views in the comments below.
PS: Well, at least MTV had the humor to dedicate a tweet to the fired executive. And neither did they claim that their account was hacked.
Featured image: ©Moon Photography by Mel