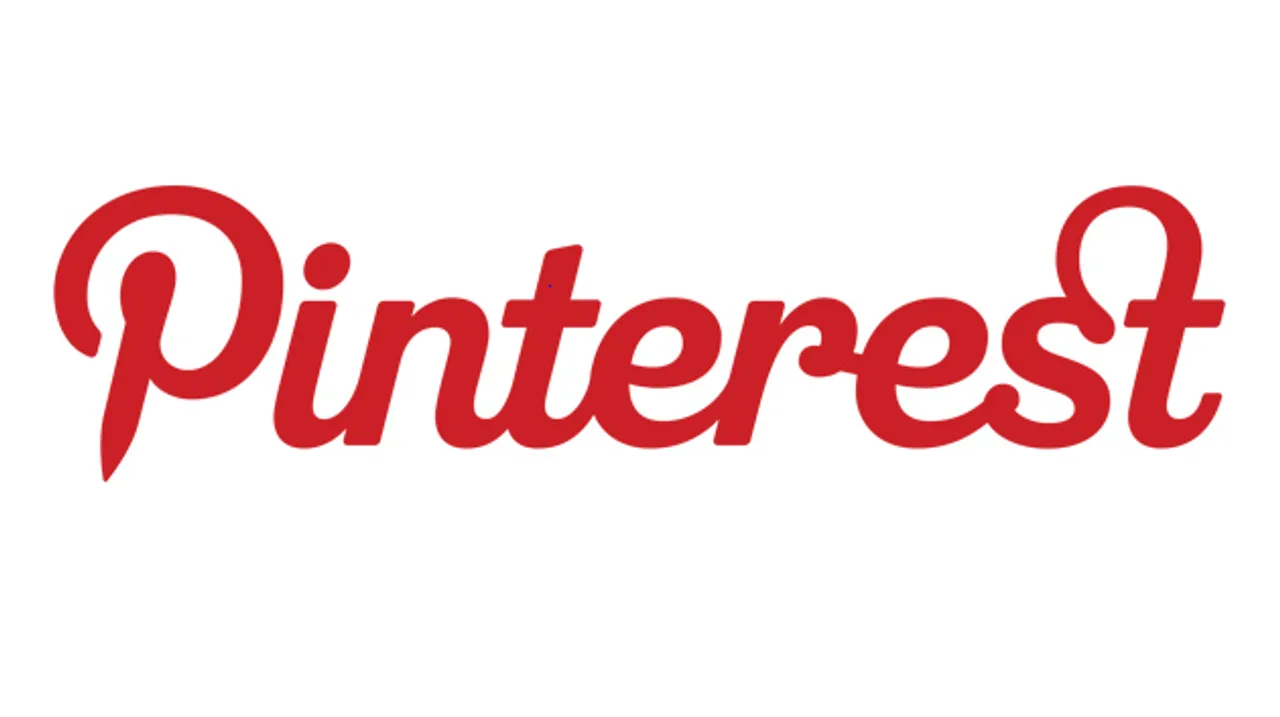 Pinterest, which has gained mainstream popularity in the last one year, has proven to drive purchasing decisions.
Thus considering its growing prevalence, Pinterest has opened up to businesses. It has noiselessly allowed brands to transfer their existing accounts to business accounts. Prior to the announcement, Pinterest's terms of service included a license to use the service "for your personal, noncommercial use."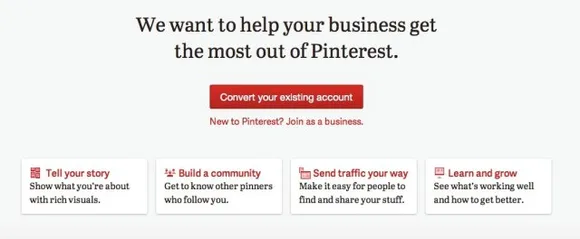 To help those businesses leverage Pinterest as a marketing platform, the company has new business terms :
We now have two sets of terms—one for people and one for businesses . The business terms help guide businesses on how to use Pinterest. They also enable us to separate the provisions meant for businesses from those meant for regular people. As a result, we updated our user terms to be half as long. We also took the opportunity to simplify the language as much as possible. Unfortunately, terms of use are one of those documents that requires a certain amount of legalese, so we've offered "translations" of these sections, too.
Once you have converted into a business, Pinterest provides you with the following tools for a smooth operation:
Verify your website. The verification badge helps people identify sources of high-quality content and easily find your businesses in the search results.
Add new buttons and widgets. Integrate the Pin It button, Follow button, Profile widget, or Board widget to get more engagement from pinners and traffic back to your site.
Access to upcoming features. Receive updates on future products and services that will provide more powerful ways of reaching and understanding your audience on Pinterest.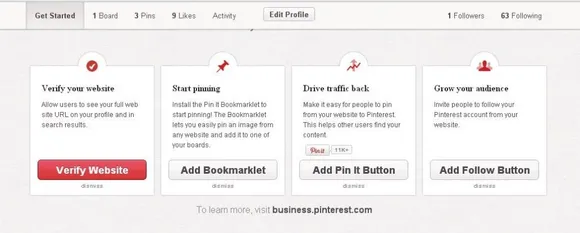 The new page explains how to embed pins and boards on their third-party sites in addition to incorporating buttons for users to pin items or follow their Pinterest pages.
Pinterest has also shared a handful of case studies from businesses such as Jetsetter, Allrecipes.com and Etsy who have previously used Pinterest to drive traffic to their sites.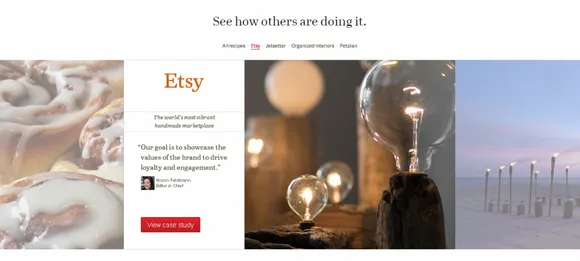 Pinterest has also published a set of best practices that have worked for companies. Companies can also track items users have been pinning from their sites most frequently.
Although Pinterest did not mention any monetization plans as of now, the company's platform manager Cat Lee did reveal that it would like to provide analytics tools to businesses in the future.
Pinterest is a place where users share pictures of the things they like and want to buy. It keeps them up to date with the latest trends, fashion, new things in the market. People create wish lists on Pinterest, which makes it an intriguing prospect for businesses with social intentions.
It is now the third most visited social-networking site, following Facebook and Twitter. Pinterestingly, its referral traffic is highly attuned to commerce!
Thus you can expect the new Pinterest Business pages to have a reverberating effect in the online shopping space!