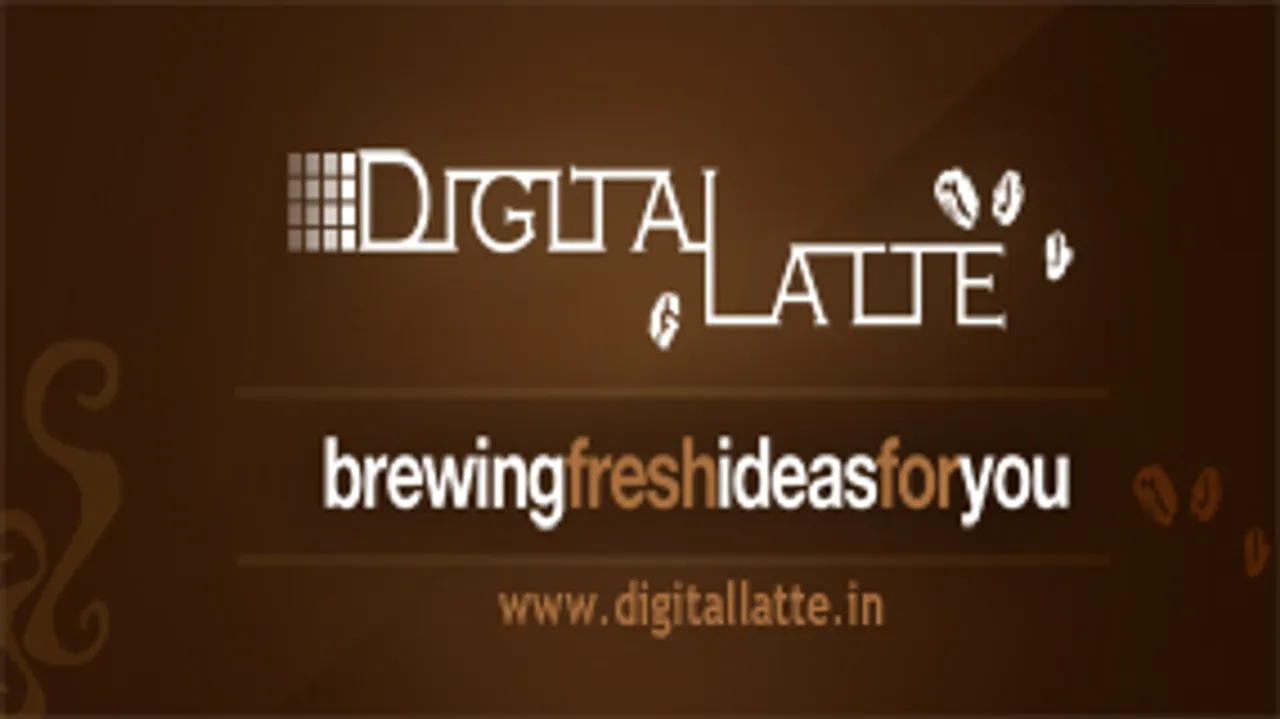 Who are we?
Digital Latte is a 360 degree Creative Digital Agency, Brewing fresh ideas for you. A team of creative young souls passionate about their work, who are fuelled by the fear of coming up with something typical. We innovate to brew beyond the ordinary and have the courage to execute these innovative ideas. Don't ignore us as 'Just another Digital Agency'!
What's in the name?
Digital Latte gets its name from the co-founders' passion for Digital world & love for Coffee. Like the name, the company is a smooth blend of Ideas and Innovations. We keep brewing fresh ideas for you.
What we do?
We are all-things-Digital. At Digital Latte, we Brew
Social Media Marketing (SMM),
Website Designing, Development & Maintenance,
Mobile Websites, Apps & Campaigns,
Search Engine Optimization(SEO) &
Digital Media Planning.
Why we do it?
Honestly there are 100's of Social Media Agency out there. Some of them even functioning out of their garage & homes. These agencies offer to manage your online presence, Facebook & twitter accounts and others. But brands don't need them; brands can hire executives manage it inhouse.
But there are very few who are provide Digital Solutions for the brands and we understand that. We want to be a 360 degree digital solution providing creative agency.
How we evolve?
Honestly the industry is growing too fast and the trends keep changing daily. We know that and the fear of coming up with something typical and being ordinary is what drives us to brew fresh. Here at Digital Latte we challenge each other to brew better.
Social responsibility in social media
Agencies & individuals need to understand:
1) Every word matters. Use it wisely.
2) Social media is platform to interact. Interact don't spam
3) You have the Power. Use it don't abuse it.
4) Social media is an open source platform. Don't plagiarize, just innovate.
Need of the hour
Companies are just being content with Social Media. They need to explore the power of Digital Media. There is a world beyond Facebook, Twitter & Youtube. The time is now, the time to be on Digital Media. Have a web 2.0 website, Optimize it for Search Engine, Focus on UI & User friendliness, Focus on reach, Be Social are just few to name.
We learned the hard way
Out of the box thinking is over hyped. It is 'In-the-Box' thinking that is what is critical for a brand's success.
Imagine an Idea which is really innovative and outstanding but you don't have the resources to make the idea feasible. That is where 'In-the-Box' thinking comes into picture. With limits, constraints and boundaries being creative is next to impossible. Success lies in being creative within these limitations.
Did we just share that?
Pssst, we always discuss about the Coffee served in the meeting.
They work with us
We are currently working with more than 15 clientele across va rious industries like Retail, Wine, E-Commerce, I.T., Real Estate, H.R. Consultants, Travel & Tourism, Hospitality & some more from India & also U.S.A. To understand our work better, take a look at the brands we have serviced along with the websites, creatives, newsletters, social media applications etc. that we have developed for them at 'Our Work' page.
Industry as we foresee
The Industry has evolved a lot in past two years. It has moved beyond the rat race of likes & followers. The companies are moving from being on Social media to being Social. Soon we shall see Digital & Social Media being an integrated part of Offline strategy & Vice Versa.
A day without Internet
Actually that will be like a real holiday for us and our team. Otherwise we are wired in 24*7. But on second thought we ourselves won't be comfortable even thinking about it.
Lastly, are you hiring?
We are brewing & we often look to add more some fresh beans to our Latte. One can always write to us at ideas@digitallatte.in
Current Openings:
Location: Mumbai
SEO experts (Experience: 2+ years)
Creative Graphic Designer (Experience: 1-2 years)
Web Developers (Experience: 2+ years)