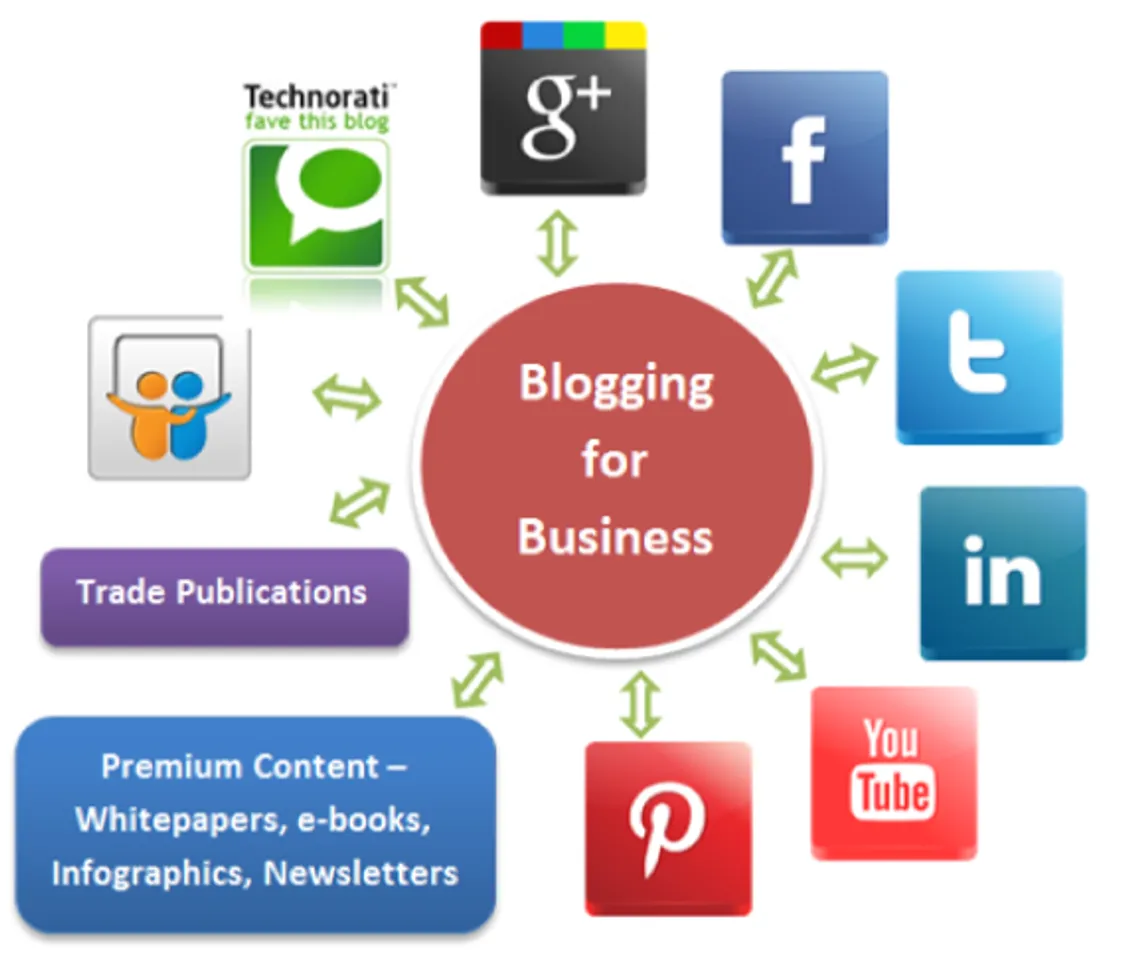 Let's get one thing out of the way – blogging is not sexy! Now, before you all go up in arms against me, hear me out.
Blogging is hard work. You have to have something to say, then say it with immense amount of discipline and dedication to be able to produce useful and engaging content on a consistent basis. For the very same reasons, business blogging is even harder in terms of building an audience while striking the right tone and keeping readers engaged.
But what is it they say about hard work? It's a price we must pay for success. So, what kind of success are we talking about? What can companies possibly gain out of blogging?
(Hey there! This blog post might read as if it's been pitched for businesses that don't blog or are sitting on the fence with the idea of blogging. Even if your business has a blog, don't stop reading at this point. You can use this as a checklist to judge whether your objective for blogging is being met. If you still haven't established a business objective – maybe it's time to do so.)
So what are the business benefits of blogging?
Customer Engagement
Your prospects and consumers are spending considerable amounts of time searching and socializing on the internet. Blogging gives you the opportunity to talk to them and engage their time for various reasons. For instance, the folks at Makemytrip blog about places to see, food to eat, wine to drink, things to do. In short, they write about anything and everything to do with travel. They even run Q&A contests on Twitter and Facebook where fans and followers have to dig through a series of blog posts to find the right answers.
The Shaadi.com blog has posts such as Women are Attracted to Older Men, 16 Questions to Ask Before You Say 'I Do', 4 Things Men Notice on the First Meeting. With posts like these, it is no surprise that this blog manages to get a rousing response on Twitter and Facebook. And it's not just generic articles – the blog is also utilized as a testimonial platform featuring client success stories.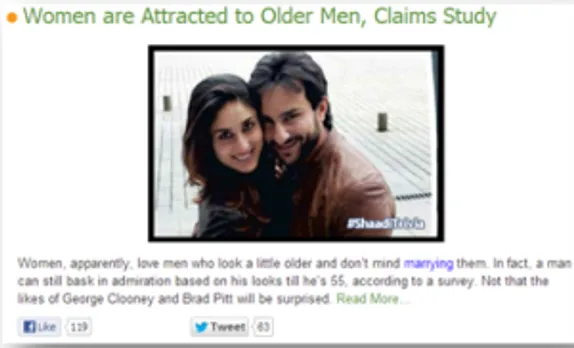 The great advantage here, is the potential of generating conversations and feedback. You get the opportunity to engage with potential and existing customers at their convenience, using channels they prefer. At that point in time, when they're reading your blog, you have their complete attention - plus a conversational mindset.
Brand Awareness
Your business is not just a sum of its parts - people, assets, properties and equipment. There is a personality that gets reflected in everyday dealings and transactions. A corporate blog can help you personify your business by showcasing the company's beliefs, principles, attitude and culture. Take ClearTrip's blog for instance. Their posts on user-centric web designing, product engineering, partner ecosystem and behind-the-scenes action are not just noticed by customers, but industry experts and social media influencers as well.
Thought Leadership
In today's economic environment, standing out from the competition is a business imperative, and to do so by becoming thought leaders can be a sure shot of way achieving competitive differentiation. When a company writes about industry trends, innovative solutions and future outlook, it shows that it's knowledgeable and has the potential of becoming an industry expert.
In my opinion, no one does thought leadership blogging better than technology companies. From the big boys of IT consulting/services (Accenture, Infosys) to up and coming technology players (WebEngage) – sharing expertise via blogging runs in their DNA, helping convert prospects into buyers and buyers into loyal fans and repeat customers.
Public Relations/Crisis Management
News travels fast, especially when it's bad. So besides employing the usual damage control mechanisms (official comment, press release), why not offer detailed explanations on your blog to present your side of the story. Zomato defended its work culture by writing a blog post in response to a Quora post that slammed their work ethics. Even Hrush Bhatt (Founder & Director, ClearTrip) decided to clarify things on the company blog amidst the confusion around 'The ClearTrip Hurry Algorithm. As Nikhil Pahwa from Medianama puts it:
"It's also about ownership of the communication – ever so often companies rely on press statements to make their stand clear on certain issues. The importance of having a company blog is evident here, because at times when the media is unwilling to publish a clarification from the company, or hide it somewhere, the company can take ownership of the communication using their own platform."
Some of the inbound marketing benefits are: 
Content Engine (Create it Once, Use it Often)
A consistent stream of content can be re-packaged - for social media updates, marketing emails, e-books, whitepapers, event brochures, newsletters, etc. - to create more premium content for your online marketing strategy.
A consistent stream of quality content can be leveraged in numerous ways to support your online marketing strategy
Search Engine Benefits
Since the roll out of the Panda update 2 years ago, Google has been giving preference to brand websites that produce fresh, relevant content on a consistent basis. Persuasively-written and keyword-optimized blog posts can boost your search engine ranking by pushing quality signals to search algorithms. High ranking means more traffic to your website, and more traffic gives you a higher chance at conversion.
To Blog, or Not to Blog. That's not the Question. The Question is – Why Blog?
The ultimate aim is to enable:
Sales / Lead Generation
Future-wise, a personal finance start up, created an infographic to demystify Budget 2013 for its community. Founder Ronak Hindocha had this to say about its impact:
 The traffic we got since the infograph blog post was equal to our 9 months traffic put together. That resulted in good brand visibility and lots of beta signups.
When your business takes the time and effort to offer help and valuable information for free, you get to foster conversations that build trust over time - trust that makes them 'think of you' while making a purchase decision. This is also crucial to building a community of loyal customers that keep coming back for more, and become strong advocates for your brand – online and within their own social circle.
Are you convinced? Is blogging on the radar of your online marketing strategy?
And if you're already blogging for your business, have you been able to achieve any of the above-mentioned benefits?