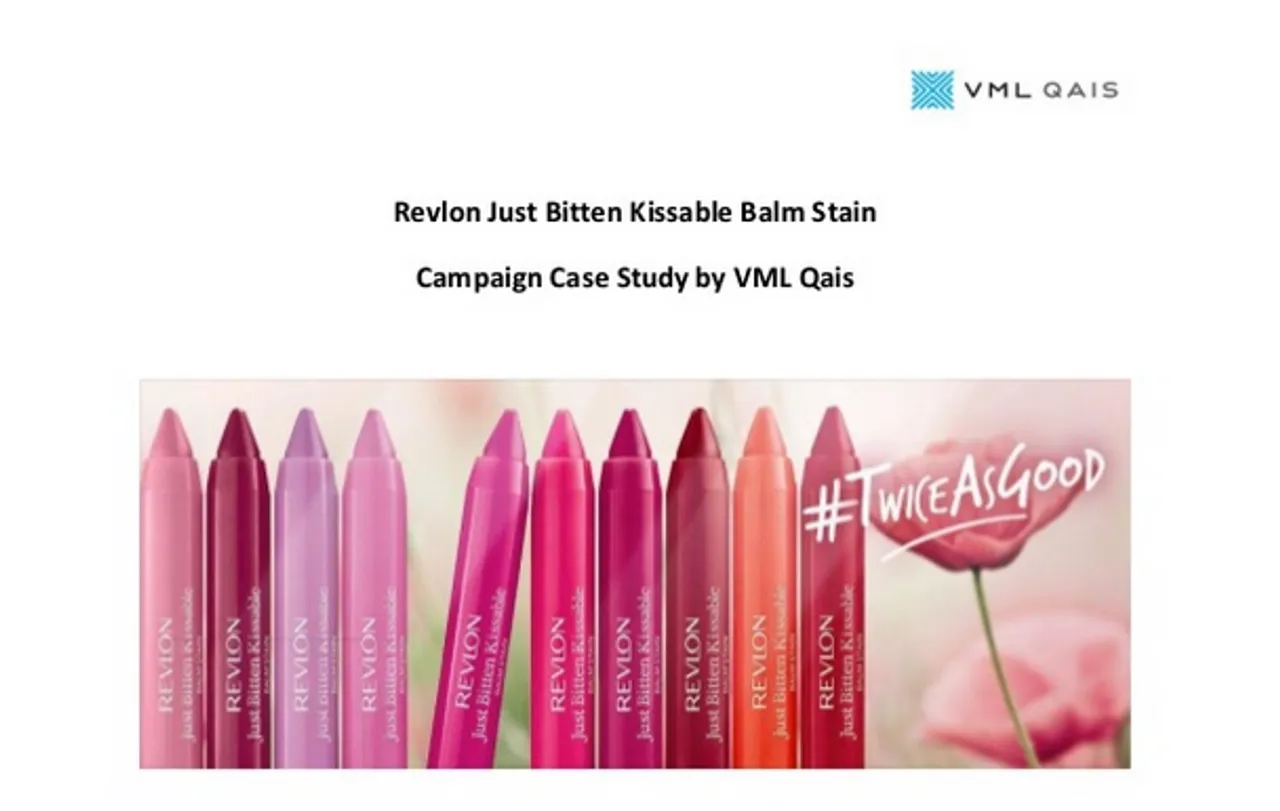 Brand Name:
Agency Name:
VML Qais, a full services digital marketing agency and their client Revlon India, leveraged social media and built a digital campaign to engage Revlon's customers, generate interest in the new "Just Bitten Kissable Balm Stain"product and encourage trial.
Revlon was launching its latest product, Revlon Just Bitten Kissable Balm Stain in India in March.The product is a pampering balm fused with a lightweight lip stain that gives softer, smoother lips with a perfect flush of colour. It is buildable from light to dark, it moisturizes your lip while giving long lasting colour and does not require touch-ups.
VML Qais' challenge was to engage with Revlon's customers in an innovative way that would generate interest in the product and encourage trial.
Execution:
The idea was to focus on the rational benefit of the product and combine it for what the REVLON brand stands for –strong, bold, glamorous women who want to express themselves to the world. The modern woman today essays multiple roles in her daily life. She is a mother, a working woman, a wife, a teacher, a daughter. She successfully handles all these roles effortlessly.
Revlon's product is more than one thing –it is a moisturizing balm as well as a luscious lip colour. The idea was to use a proposition that brought both these elements to the fore –the rational product benefits as well as the multiple roles of women. Additionally, there was a need to create a positive association with lip stains and then show Revlon's audience that the new product was perfectly designed for the woman of today.
VML Qais created content around eminent Indian female figures focusing on their dual roles - tying back Twice As Good to the many facets of women. Using a crayon like font and the colours of the product, VML Qais subtly brought Revlon's product into focus in those pieces of content. VML Qais curated posts about regular women who essay dual roles in their daily lives. These pieces were picked up online and from articles. This allowed Revlon's fans to better connect with the campaign
Twice As Good Content Piece, Cover Photo, App &Contest, Blogger Outreach, Digital to In Store, Twitter Strategy & Contest - Twice As Good was leveraged.
Results:
During the campaign Revlon's fan base grew by 72% with 203,191 new fans. Revlon's engagement rate during this campaign was at a whopping 86%. Revlon had over 700 fans create custom Twice As Good cover photos using the application.