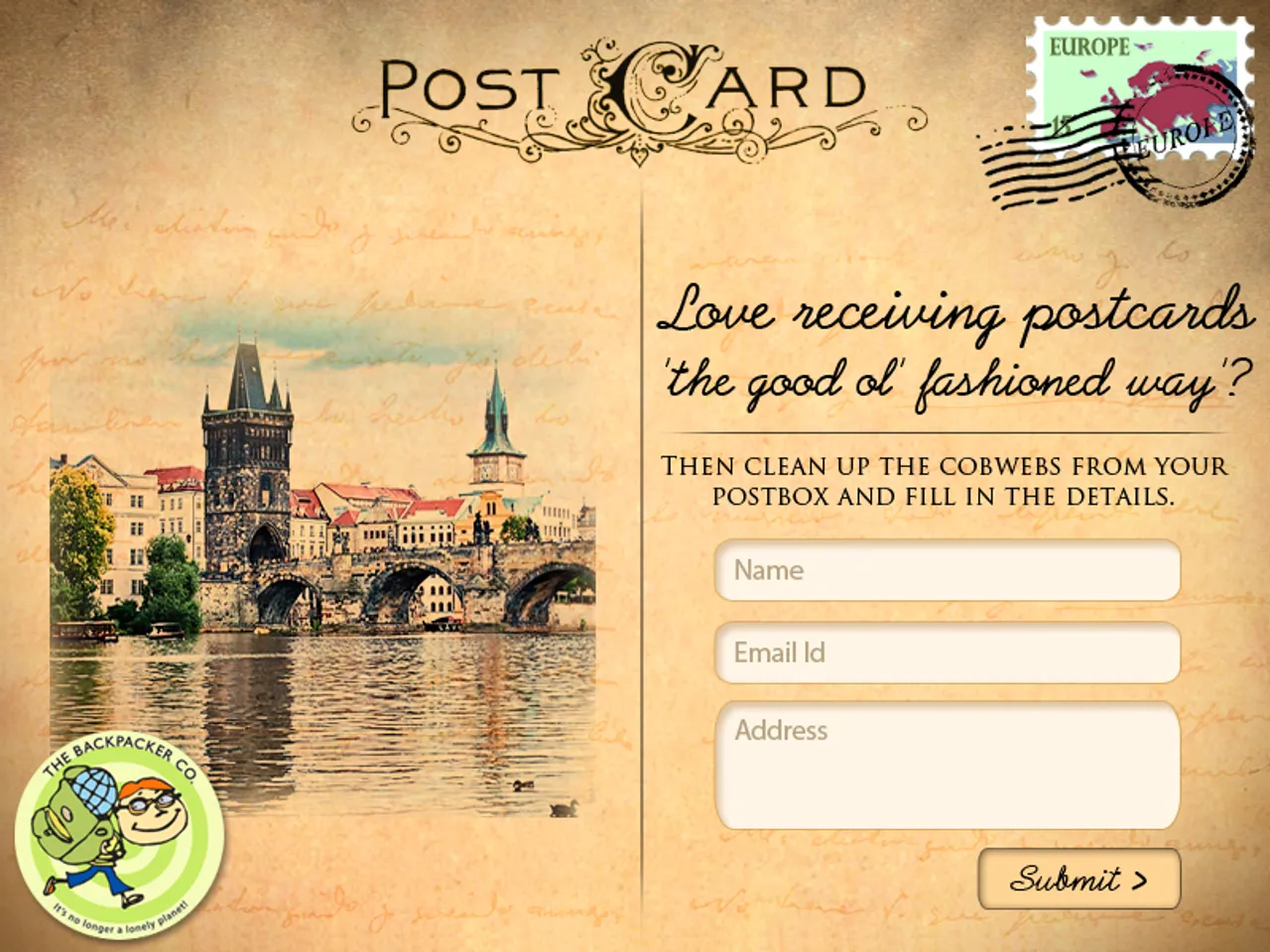 The Backpacker Co, India's first experiential company specializing in taking travellers on informal, informative and fun trips around the world, is attempting to bring back the old-world charm of postcards via its Facebook app called Postcards.
One just has to fill in their basic details and postal address to find a postcard in their postbox (that is, if you have one).
The icing on the cake is that, as you fill in your details, you will find that you can also send these postcards to your buddies!
In the age of social media, the idea of postcards has struck the perfect chords. People are excited and awed by the idea of receiving postcards in the old fashioned way, leading to a lot of entries pouring in on a daily basis.
Many users in fact were found asking whether if the postman still exists?
Seeing the amazing response on Facebook, The Backpacker Co thought of giving this golden chance to their Twitter friends too! They asked the users to simply tag their friends along with hashtag #travel to send and receive these postcards.
The response they received on Twitter was equally exciting. People enthusiastically tagged their friends without any extra push or added efforts from the brand. It only took care to acknowledge every user who tagged or was tagged.
The first set of postcards has already been sent out and has brought smiles to numerous travellers. If you wish to receive the beautiful postcards, you know what to do now. All you have to do is clean the cobwebs from your post-box and login to your favourite social media platform and get set going. Happy Travelling!!
The campaign has been executed on social media by their Digital agency 'Digital Latte'.