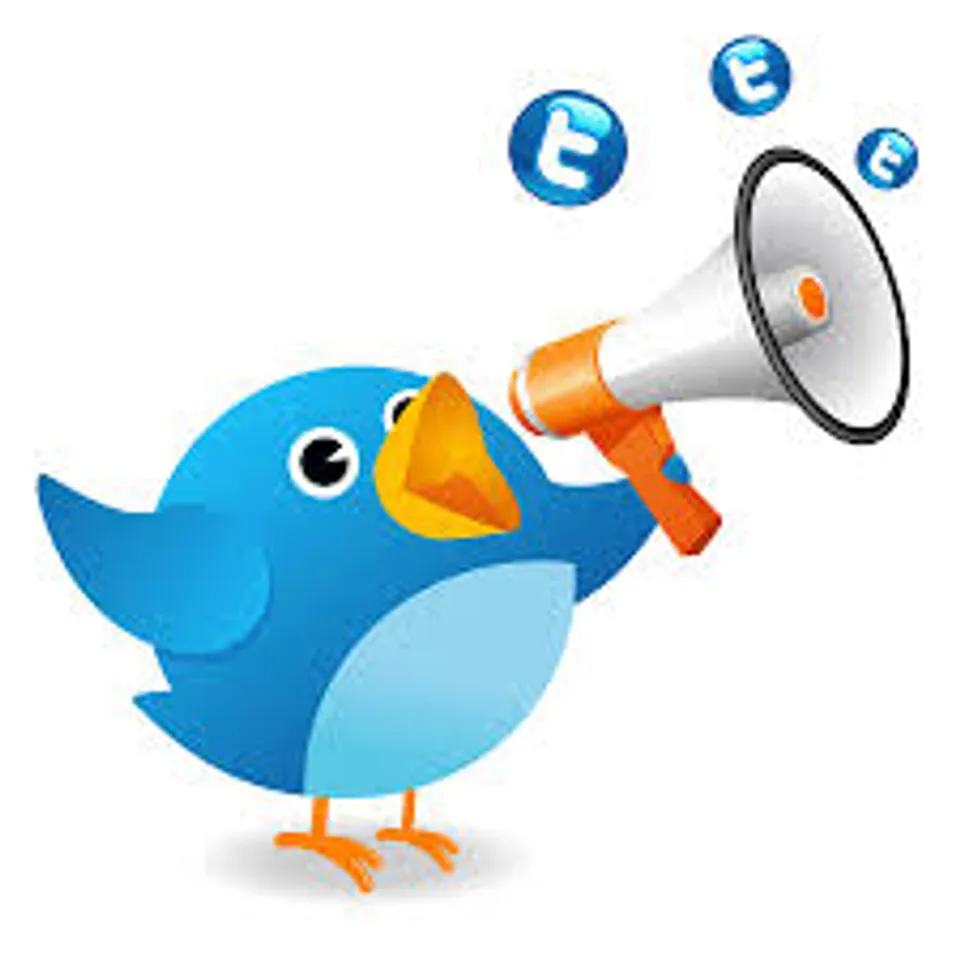 In the pre-twitter world, 140 characters were not enough to convey any thing effectively, but now you could only take that stand if you have a little care for your reputation. And reputation is what social media is all about. If you do it right, it will help you boost your social capital, but when done wrong it can backfire. Today in this article, I will show you how you can use the magic of 140 characters to build your reputation in social media, particularly on Twitter. Let's start by knowing your hashtag.
What is your hashtag?
A hashtag is like a name (or a brand, if you may) which people use not only to identify you, but also to address you. It is always better to have a unique and identifiable hashtag to help people recognize you and associate related virtues with you. For instance, in the following image, you can see how Asian Paints has used a hashtag #DadRemindsMeOf to make most of the Father's Day Celebration.
Although the hashtag is not perfect (it is too long), it has given the paint company a different position in the market where many companies used a generic hashtag like #MyDadIs to capitalize on the event and lost the opportunity to secure a hook in target audience's mind.

Piggyback on the current event
Twitter users are not from the outer space; many a government (both national and international) and celebrities have known it the hard way, in the recent times. They are very much part of the real world and indulge in various kinds of activities, apart from tweeting. If you want to engage this group, you need to map your tweets to the things that might interest your users.
In the following tweet you can see how Asian Paints have tried to match its theme (color – look at #Blue) with then ongoing cricket match between India V/S West Indies, and it has also used the match's hashtag to amplify its reach.

Occasional giveaways
Running contests, offering free giveaways in return of a small gesture on your target audience's part is a nice way to engage people on Twitter. Nothing can beat the attraction of a freebie on offer, and the meatier it is the more it is talked about. The screenshot below from the twitter profile of L'Oréal Paris India provides a typical example of that. You can see there how the brand's fans have reacted to a twitter contest run by the brand.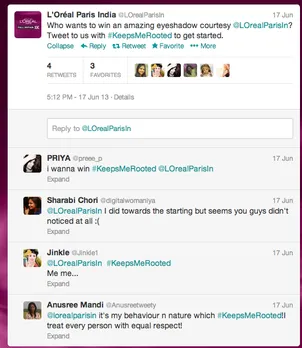 And the giveaway can also succeeds in eliciting emotional response from the recipients, the way magnet giveaway by Westside Stores has done (see the following image) to its recipients. But in order to be effective the free giveaway should be meaningful. Just offering anything will not cut it for you

Enlist the writer in you
I have saved the best for the last. A badly written tweet is as harmful as no tweet at all – both of them will get the same result: zilch. You should hone the writer side of your personality, or find someone in your team who can write to craft powerful tweets for you. Just because it consists of 140 characters, everyone cannot do it with same degree of effectiveness. Think of it like advertising jingles. Though they are only a couple of sentence long, writing one is not everyone's cup of tea.
Next time when you decide to do a twitter campaign or standalone tweeting, try to apply these things and see how much improvement do you see in the engagement. And do not forget to share your views below.