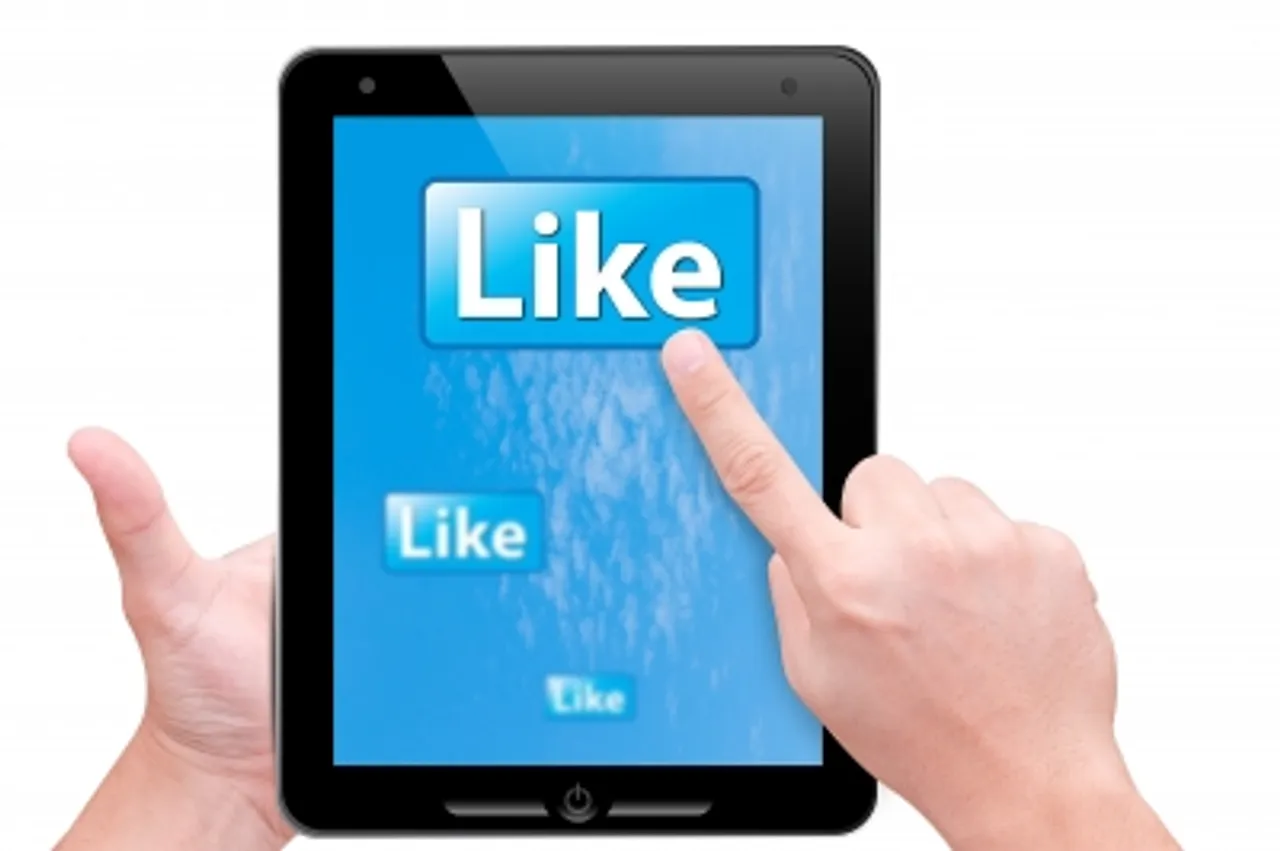 Creating content on social media is no more casual. A planned strategy needs to be set right in place to capitalize on the large user base breathing on these social networking sites. There is nothing like a right or a wrong content strategy. However, there are certain ground rules which elevate a strategy to an effective strategy. Listed below are 7 steps to create a Social Media content strategy.
To fulfill a goal we must first aim at it
Lay down your objectives and goals on Social Media clearly. Without laying down objectives you won't know where to start.  These goals are the foundation of your content strategy since they will heavily influence your content and activity plans. Brands are present on social media to achieve various different goals like brand awareness, footfalls, engagement, sales, leads, PR, buzz, eyeballs, thought leadership or positioning.
For instance Axis Bank has a clear content strategy. The bank launched an application called the Youth Card. The bank aimed at the youth to build visibility for their newly launched card. They were clear on their objectives to promote the card among youngsters and accordingly built the app which asked the users to design the card.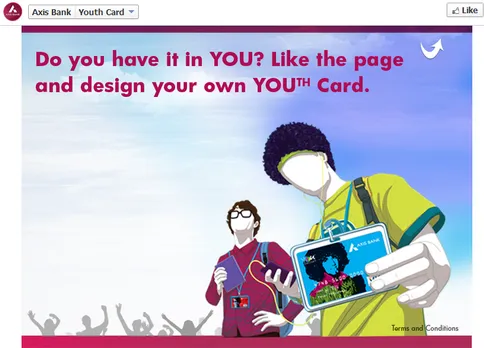 Profiling your audience
Before you begin to chalk out your strategy you will need to know who you are aiming your objectives at. We all know a young crowd dominates the social media space. However, among these people identifying your page demographics is essential. Defining your audience is a very crucial step, so much so that the effectiveness and success of a campaign will depend on this. You can look at the following aspects to define your audience; profession, likes/dislikes, passions, location/area and tendencies. Listing them down also helps you look them up, look at hot spots where they gather online. Mother bloggers for instance.
The good part is there are ready tools that you can use to look them up at hot spots where they gather online. Followerwonk, indiblogger, Blogadda and even a Google search will help you locate them. You can also find and reach out to them using Facebook ads which are targeted based on demographics and interests.
Design Content strategy
Content will be the backbone of your social media strategy. Your content strategy will majorly depend on your objectives and your target audience. Delivering interesting stories constantly should be a part of your content strategy. These stories must revolve around what your fans like consuming, reading and engaging with. While you create a content strategy tailored to the likes of your audience, don't forget that this should be relevant to your brand at all times. Deviating from your brand message will not serve the purpose.
Take for example Kurkure's content strategy, full of fun. Their objective is to attract eyeballs and hence they create extremely quirky content supported with interesting images which Facebook citizens will love to share.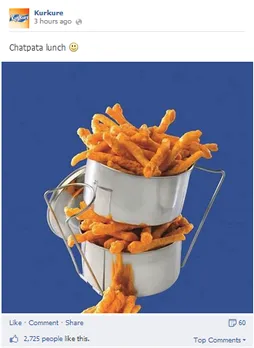 If your objective on the other hand is sales, then you should focus on encouraging worthy information without forgetting delivering it interestingly. Create how to use your tool/product videos, discount offers exclusive for Facebook fans etc.
Freeze on platforms and ideas
Yes, there are social networking sites, more than you can count. However, this can be overwhelming and should not de-motivate you to abandon social media as a whole. You don't need to be present on all. Based on your objectives and audience, freeze on certain platforms which are most relevant to your business goals.  It is possible that Facebook might not work for you at all while investing more time on Twitter will prove to be extremely beneficial. Therefore carefully choose the platforms you want your business to be on. However, do not reject a platform fearing negative comments. The more you interact with your customers the more trust you gain.
As soon as you freeze on platforms you can think of campaign and contest ideas relevant to the platform. The best way to do this is to make a quarterly plan. If engagement is an important objective within your plan, think of weekly/monthly contest ideas. This planning will help you in taking advantage of festival seasons and other occasions which are hot property on social media.
In this phase also freeze on monitoring tools, directory tools, influence measurement tools that you will use.
Oreo India has done a wonderful job with its Daily Dunks. Its content effort explains why it has one of the fastest growing Facebook pages in the world.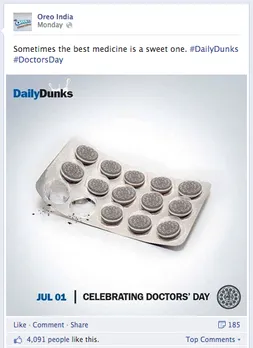 Define timelines and processes
Followed by the previous step, you will now decide on the frequency of content sharing. The timing plays an important role and thus creating an activity schedule to ensure timely delivery of content is important. Mark dates of campaigns start and end dates, make contests a time bound activity, planning dates for it as well and define roles within team members. Assign them responsibility for these campaigns and contests.
Setting up protocols and processes for grievance handling, query handling, documenting customer feedback/response/reviews and documenting posted content will be of great help especially when there are changes in the roles of the social media team.
It is also vital to set up a content approval process. Without this, there is a danger of random messages going out and this could also affect your brand adversely.
Developing processes for overall social media is not enough. Individual platforms have different demands and thus set up platform based protocols.
Freeze on measurement metrics
Most brands skip this major part of social media planning and ignore the metrics. Unless you define what you want to measure, how you will measure it?
Measuring your performance can be dependent various factors. Hits on the website, number of likes, retweets, mentions, registrations, reviews/testimonials, leads, video views etc. are different ways of defining Social Media success. Along with these factors, make a list of tools required like Google analytics, Bitly, Utm url, Facebook insights etc.
Measuring your performance is crucial for your entire strategy.
Realtime: Execute, Analyse, Measure and Improvise
Monitoring your performance, reviewing it and adapting better ways to increase interaction should be a part of your ongoing content strategy. Report generation will help you to understand your audience better and offers an insightful analysis of social media campaign. A sense of accountability among team members is instilled which is an added advantage.
Track performances over shorter period of time. This will help you rectify any mistakes incase there is a loophole in your execution and tweak the strategy based on performance. While you can increase the activity of what is receiving a positive response, skip what is not working.
Conclusion
Marketing on social media is not a cakewalk. It requires a lot of content planning, scheduling and promptness. Roll out the guidelines and get to action right away.