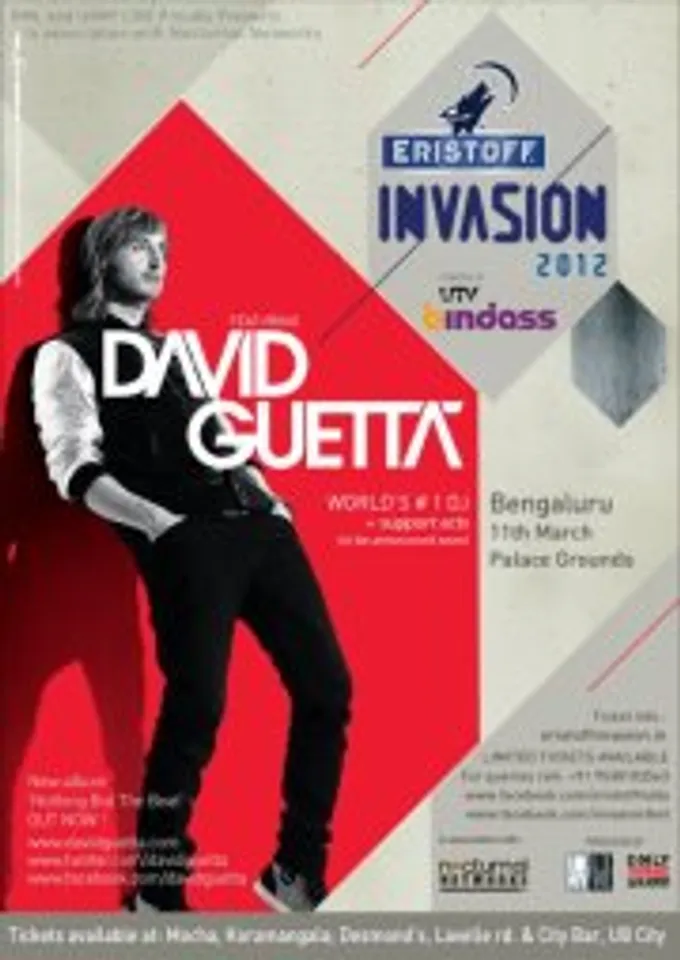 This Case Study is a part of few case studies showcasing the best ways to leverage Facebook from business perspective.
Brand Name:
Eristoff Invasion

Introduction:
Eristoff Invasion is a music festival in India. In 2012, it was headlined by David Guetta. Only Much Louder (OML) was the promoter of the event.
Objectives:
Only Much Louder (OML) used Facebook to promote its Eristoff Invasion by:
Increasing awareness about the event
Drive awareness of product lines
Generating awareness for Eristoff
Driving ticket sales
Execution:
OML created a Facebook Page to spread the word about the Eristoff Invasion:
Chose cover photo of a live performance and selected a festival poster as the profile picture
Created Events to promote the festival
The organizer ran Facebook Ads to drive users to the Page
Interests targeting was used to reach a selected group of users
Users were targeted geographically based on the cities in which the event was planned
Events were advertised to prospective fans who could RSVP directly through the ad
The Eristoff Invasion Page was used to engage with fans before, during, and after the music festival.
Prior to the beginning of the Festival, regular updates were posted about the pre-parties and other good-to-know information to generate interest in the event.
During the event, pictures and videos of each show were posted with updates on upcoming events.
After the event, OML shared press and media coverage of the event with fans through its Facebook Page.
Once they built a base of fans for their Page, OML took advantage of Facebook Ads to generate word-of-mouth about its events at scale.
Friends of connections targeting was used to reach friends of the fans of the Page.
Sponsored stories were used extensively to generate new fans for the Page.
Results:
30X ROI on spend on Facebook Ads from sale of tickets
10,500 tickets sold directly using Facebook Ads
35%of all ticket buyers were invited by a Facebook friend to the event
For the Invasion Festival, Facebook drove more ticket buyers than television, radio and outdoor advertising.