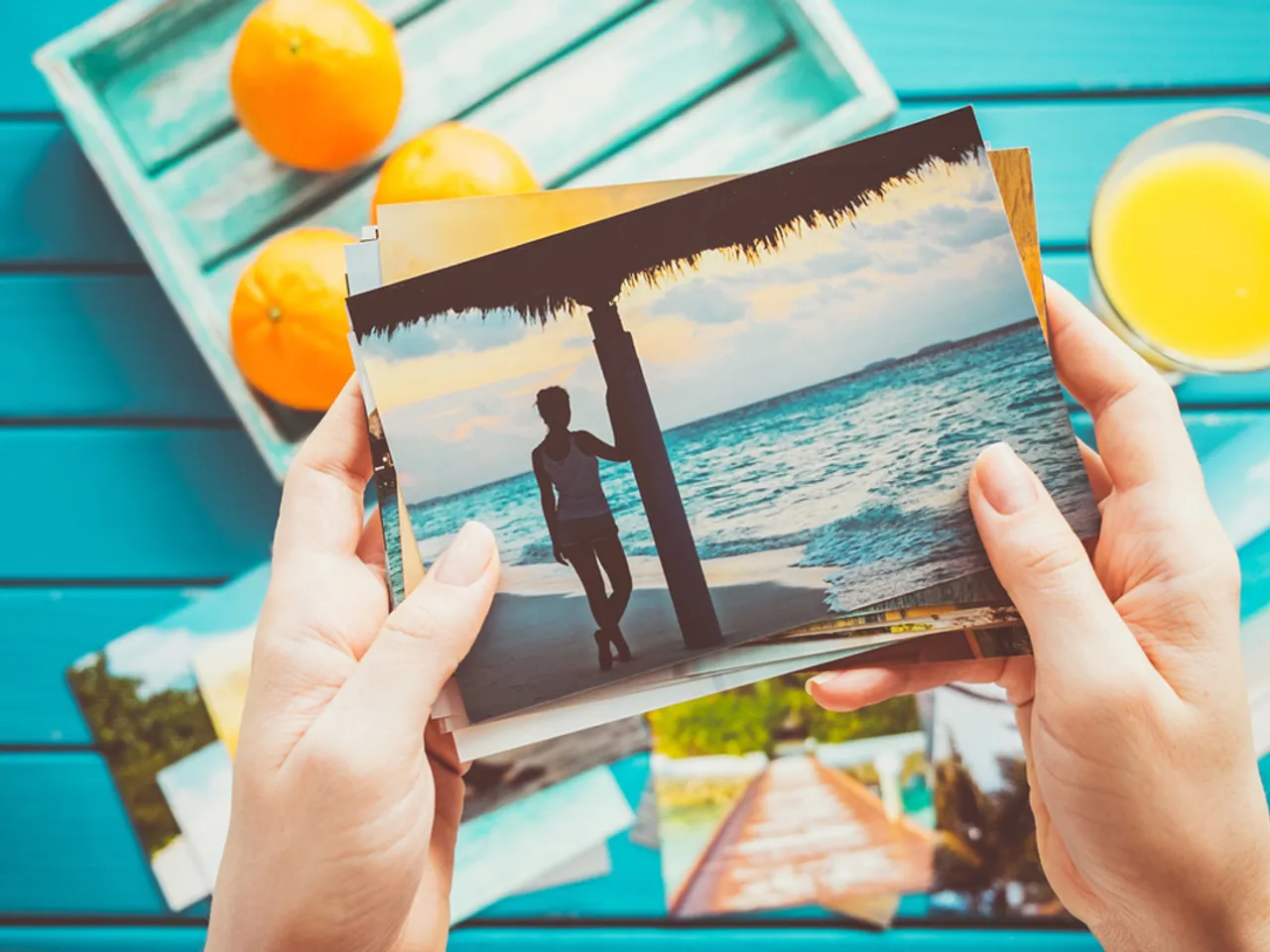 With the exponential rise in the use of social platforms, how does one innovate and remain relevant to the users, ensuring maximum involvement from them? It's simple! Challenge the creative minds by confining them.
Twitter did this with its 140 characters limit, Vine did it with it's 6 seconds videos, and now Instagram has added some much-needed freshness to its feed, by launching a new standalone video app called Boomerang, on October 22nd.
For those who are just tuning into the social media updates, the simple yet inventive app allows users to create 1-second silent videos by taking a burst of five photos to play them forward and then in reverse, creating something very similar to a GIF. Moreover, Facebook rolled out Boomerang app both for iOS as well as Android, enabling widespread usage of the app.
Social networks like Vine, already allow users to create longer video feeds with audio. So what gives Boomerang the edge of novelty; It's the forward-and-reverse loop feature. Boomerang helps create video loops which go back and forth over and over again (thus the name Boomerang), giving the video a unique and fun motion element, without needing any other creativity which is otherwise required in the longer Vine videos. This transforms everyday moments into something fun and entertaining.
Moreover, Boomerang comes with the advantage of being independent of any social network, including Instagram. Meaning, users don't actually have to log into their accounts to use the app, but can still share their videos on Instagram, Facebook or other social media platforms. One of the biggest USP's of Boomerang which can give Instagram the kick it's looking for with this app is the very short duration of the video loops focusing on the single moment or a focal action point.
So why should brands care and how can they leverage this new kid on the social media block, to strike a chord with their audiences? Well, Boomerang actually challenges the creativity of brands and content creators to convey their brand story in 1 sec and at the same time create content that can actually get a conversation going beyond mere likes and re-tweets.
Boomerang is not only going to be about glamorous product shots but it will also allow brands to capture their iconic, fun, glam, or transformational moments, that can be used as part of a series or individually as conversational expressions. With the increasing usage of these new platforms and growing digital footprint in India, there is always an opportunity for brands to experiment with New social media platforms, and take the lead against their competitors.
When it comes to viral content forms, GIFs, memes, emojis, and selfies, have literally taken over all social media platforms. This proves that people prefer short, creative and funny means of engagement as compared to longer forms on their timelines.
In this context, Indian brands have a wonderful opportunity with Boomerang, to target the millennials who are more likely to view such short, expressive loops, as compared to longer videos. However, they need to have a sustained content strategy in place with Boomerang, rather than just one of the posts, to create a greater impact, for audience conversations and interactions on Instagram and other Social media platforms like Facebook and Twitter.
In addition to that, brands can also invite users to create content through Boomerang loops, in a manner they want, based on their creative approach and start an effective social media campaign or simply use them in their mainline campaigns.
Since a Boomerang loop video is an innovative cross between a video and a photo, brands can easily rely on it to pitch audiences who enjoy both video and photo feeds. Whether it is fashion & lifestyle and other product based brands, or media channels and information based services, Boomerang can be utilized by a wide range of brand types, thanks to its creative and concise nature.
Although it is very soon to judge any successful brand engagement for Boomerang, or analyze how brands can use it, any brand with fun, adventure, and innovation in their genes can surely have an upper hand in terms of creating conversational content. Many international brands like Coca Cola, Timberland, Elle France, Gold's Gym, Starbucks, etc. have already started using it.
Even though Indian brands have not yet ventured into using Instagram's fresh new app, we can very soon expect some of them to follow in the footsteps of their international counterparts who have already started making the best of Boomerang. The only thing to be seen is, which brand makes the first move and starts user engagement through Boomerang, and how successful this proves for its social media marketing campaign.
Lastly, if brands can creatively figure out which iconic brand moments to capture through the app and boost their social media campaigns accordingly, then there is no stopping Boomerang from becoming the "next big thing" for Indian brands and marketers. Are you ready to make the first move and include Boomerang in your brand's social media campaign, or will you wait for the actual game to begin?
Author:  Shailendra Dave is the Co-Founder & Strategy Head at Capsicum Mediaworks, a creative digital agency based out of Mumbai. A passionate marketer & start-up enthusiast, Shailendra has been actively working with Indian brands for about a decade. His interest in reading about innovative digital trends keeps him busy while he is not listening to music or reading up on startup models. Twitter: @ShailendraDave