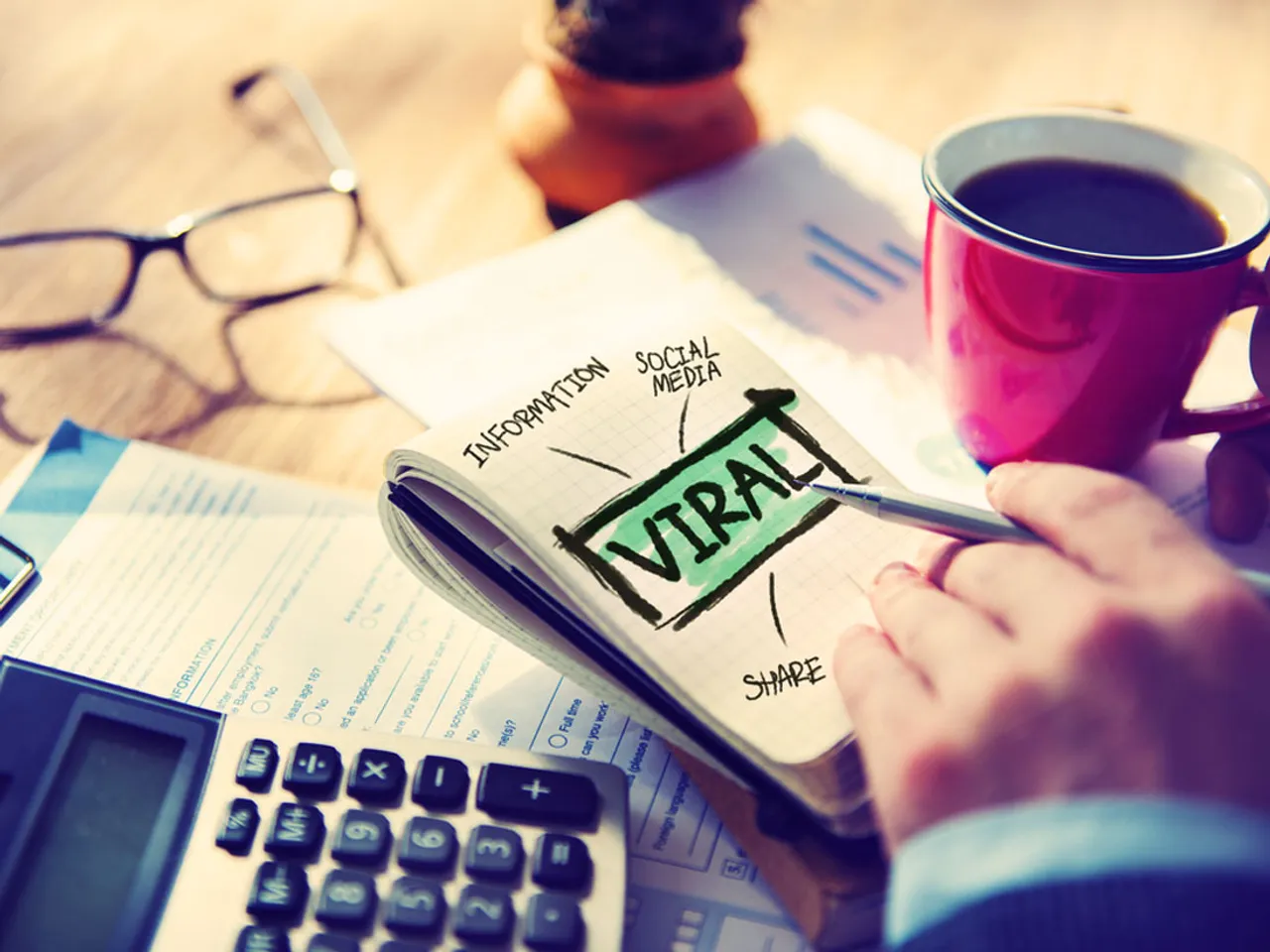 Virals are sexy. Virals are exciting. Virals are supersonic. Faster than any other medium to facilitate brand discovery and as marketers, we all want to have successful viral campaigns under our belt.
But, what it really takes to actually get your Contentory (ie. Content+Story) go viral?
Abusive are sure shots to gain eye balls, because we all slow down our vehicles roadside to see who's fighting, that's how we humans are.
But before you choose doing Qtiyapa for your next viral campaign, hold and think, will it be in sync with your brand tonality?
Let's see another one.
I was recently checking a video campaign someone did for Videocon at Teachers day, which has gone viral with 5.5 lac views. And the campaign went viral because of a correct hash tag (correct in place), and the timing of release around Teachers day. Absolutely brilliant planning.
The video ends with text line "Videocon Smartphone salutes all the teachers who have guided us in life."
But I felt there was something missing, or I must say something, Videocon missed.
Where is the CTA (Call to Action)?
At the end of the video my question to Videocon is… OK, great. I loved it; I shared it as well for my own reasons, but now what? What to do next? Shall I call my teacher? Why did you do this? How would it be different if teacher's association of India (if exist), might have done this?
I mean at end of the video, I liked it. I shared it. It went into my temporary memory as well for a while, but for what good? To provoke what?
If you want your audience just to have fun and not to act, don't invest money on it. Pick any of the thousands of videos from YouTube and just hit Share button.
But when one spends marketing dollars on such campaigns, people usually do expect ROI.
(I mean generally.)
There are thousands of thoughts-&-reads out there on "How to design a viral campaign?" Precisely Googling gives me 25,500,000 results at this point of time.
But what the heck Gaurav Pandey has for you here today? Let's see.
Punch the status quo, hard.
Hard enough to shake their current belief. (Read between the lines)
Dhishum … Until otherwise you can make your audience go impulsive, and move their a** on seat thinking how to respond to your viral, it's a failure. (Let's not accept mediocrity.)
Tickle them with some naughty title (eg. - Aditya Birla Launches ABOF.com: Papa is here Flipkart!) or, some facts or, a picture that they usually don't expect to see in their standard day-in-day-out mode of living. (Pull them out of their mental status quo).
We humans are wired to love status quo, and any PULL makes us impatient. And making people impatient about their status quo is a wonderful way to make them "Act".
No, I am not talking about merely a Like or Share, but an act toward purpose of your campaign. It could be anything. Inspiring change or, taking a stand or, showing them mirror for a wrong-doing (Eg. Amir Khan's SatyamevJayate Show)
So, dare to experiment & risk. As a marketer, you can't play a "YES SIR" employee to your client or boss, because you need to show results, and you need to test everything to check what works. (And Bosses, please let your marketing team play.)
Buy some enemies.
Steve Jobs somewhere once said, "If you can't make them follow you, at least make them fight you."
OK, I am kidding, Steve never said that. But controversy is kwel. Because… Controversy creates conversation. Imagine, how boring this world will go if no one talks.
Carefully managed controversies help you create a platform around your subject to enforce people share their "Say". And it's good for your campaign to have a healthy debate. (I said healthy.)
Remember, you can't improve without critics; so welcome those who are there to prove you wrong.
Subtly or Boldly, but Solve A Purpose.
OK, this one is mandatory only if you want something tangible out of your viral campaign. If you are happy with your large number of views, without any act, you can skip at this point.
Otherwise, as stated earlier in this article, you could have variety of purposes to choose from, but you should have a purpose for each of your campaign for sure. No matter big or small.
Remember the Videocon campaign above?
When you invest in a virility activity, you are looking forward to reach a massive number of prospective consumers in short span of time. So it's good value for money to actually make these people do something with your brand or, product.
My favorite here is #ShareTheLoad campaign by Surf Excel. Because after tackling a gender inequality issue, Surf Excel wants Men to do laundry. And doing laundry is why you use Surf Excel (ie. CTA).
So remember, every brand has an audience with different mindset. Their demographics could cross over but the way they perceive any specific brand stays unique, and should be the core consideration factor while planning your next campaign.
And above all, keep your common sense handy.
Good/Bad/Hell? Thoughts in mind? Huh??