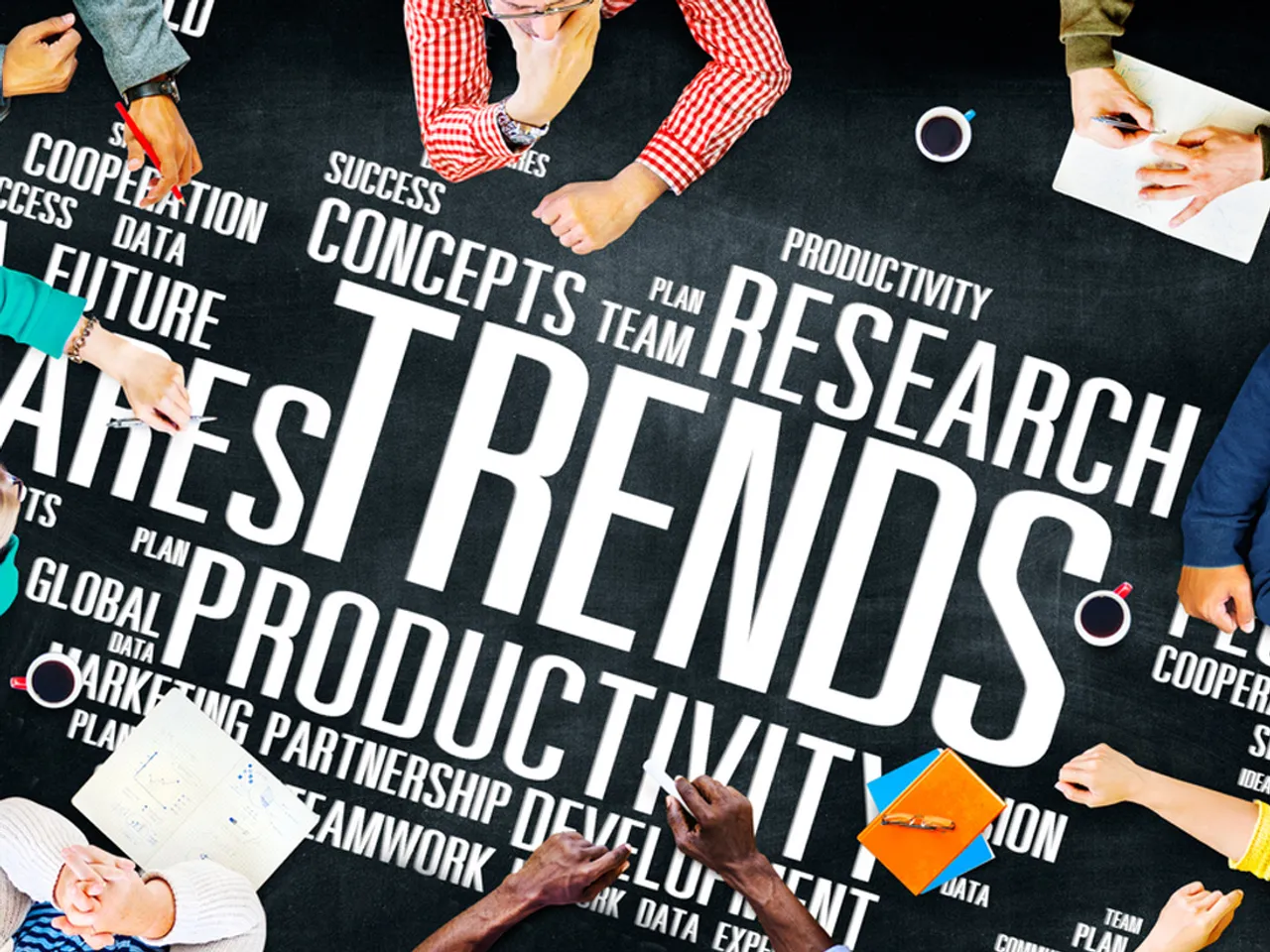 It's the first week of 2016 and social media is already buzzing with campaigns and great content. But the year, is going to be a lot more than that. Social Samosa gets in a conversation with the industry and spots the top 50 trends to look out for in 2016.
Expert talk encapsulates industry trends mainly in throw broad aspects – changing face of video content, a monopoly of social commerce, and how influencer marketing will reform the space in the New Year.
Untamed role of video content in 2016
Video became the preferred choice of content long ago; in 2016, this format takes on the role of a marketing medium, engagement tool, and communicator.
Prashant Puri, Adlift
In 2016, video is going to grow bigger both from a content consumption as well as from an ad spend perspective. Another trend to look out for is the "buy" feature – this was rolled out but still needs consumer adoption (something we can expect in 2016).
Premkumar Iyer, Gozoop
In 2016, we see more brands using Facebook's 360 Videos and generating innovative content thus taking customer experience to a whole new level.
Puneet Pahuja, Webenza
I believe storytelling through videos; episodic and interactive content with a compelling personal narrative will become very important as the target audience expects brands to know a lot more about their preferences.
Hemal Majithia, Oktobuzz
As the rural penetration of internet and smartphone is growing, the point is what out of the social networks will the mass be able to understand and use easily? The first answer there is YouTube to see videos and WhatsApp to chat and share rich content, with this, we will see a humongous surge in video content and with YouTube offering features like watching videos offline, it might just push this trend further.
Sorav Jain, echoVME
Facebook has now become video book due to features like auto play. Production houses, as well as brands, will divert budgets towards video content. It could be an individual video or co-created with groups like the AIB, TVF or Funk You.
Malhar Barai, Tech Mahindra
While I am perturbed by the lack of innovation at Twitter, I see new social video platforms like Periscope, Meerkat, Blab getting more attention in 2016. If not so far, snackable (short) Video content should become your focus. And if 20-30 YO is your focus, you cannot miss SnapChat as well.
Social commerce – undisputed winner!
Consumers started warming up to social commerce in 2015. Surfing can now be transformed into purchase intent. 2016 is to see the best of social commerce.
Gaurav Narula, Silverstroke Communications
Increasing mobile & e- commerce via social media platforms and the social landscape may turn to be the shoppers' paradise.
Anirudh Khauspe, Codigami
Direct commerce through social networks is a major trend I foresee for 2016.
Aarti Samant, LKSaatchi
The new king in town will be the buy button. The buy button addition by Facebook and Pinterest could have a big impact for social marketing in India. The introduction of these buttons will revamp the relationship between the consumer and the business. This evolution of social marketing has the potential to shift the primary objectives for social media marketing from brand awareness/engagement to a stronger focus on lead generation. Marketers will need to think creatively if they want to fulfill the newly created potential of social commerce.
Gopa Kumar, Isobar
More e-commerce features will be available on major social media platforms. Facebook already has it. We have seen Instagram also rolling it out. The "buy" button may possibly become a distinctive feature in some social media platforms. With the continued growth of e-commerce in India, we see this feature and trend being more mainstream now.
Swati Nathani, Team Pumpkin
Social commerce will be leading the direction in 2016. Whilst all this while, social media has been used to engage and influence consumers, 2016 will see more aggression in terms of hard selling to consumers. Therefore, usage of apps like Offerpop will see growth.
Gaurav Narula, Silverstroke Communications
Increasing mobile & e- commerce via social media platforms and the social landscape may turn to be the shoppers' paradise.
Changing face of content marketing
Content alone will play the role of King, Queen, and every possible element of a kingdom.
Vikas Chawla, Social Beat
10X Content is the new SEO. Content this is 10 times better than any other content out there (in the respective themes) is going to be the way forward. Just creating good content is not going to cut it anymore as everyone is doing content marketing.
Abhishek Rajpurohit, Being Social
Inbound marketing, driven by excellent content; not curated content but original, value-added stuff. Supported by a well thought through, and executed, social media strategy. This will be an SMM strategy based on experience and monitoring. This will bring the highest ROI on the DM spend. This is what I really believe will work.
Anuja Deora, FilterCoffeeCo
2016 will be the year of high-quality content. Be it Facebook, Twitter, Instagram or You Tube. Be it photos, blogs or videos. The focus shall remain on being 'unique', being 'quick', being 'creative' and being 'effective'.
Rajesh Lalwani, Blogworks
Upcoming would be content syndication; and rich content in experimentation in terms of formats (cinemagraphs being a current favourite).
Swati Nathani, Team Pumpkin
Content will become more and more hyper-local, relevant to platform as well as relevant to demographics of the consumers.
Akshay Gurnani, Schbang Solutions
Gone are the days of posting a certain amount of updates on every platform. It's now about the content generation; consumers want meaty and meaningful content.
19. Purab Mehta - BriefKase
Cinemagraph, as a concept, got commercial light towards the end of 2013, thats when Facebook said it would launch GIF's. They finally did in 2015, and that got people and brands crazy! Cinemagraph is a fantastic way of storytelling. It lets you have a few elements in motion within an otherwise static image. Can't wait to see how brands create interesting campaigns around this.
Chetan Asher, Tonic Media
All content on social is going to get motion, cinemagraph, videos, and GIFs of course. Non-static content will gain momentum. Pictures, text, and other static content had reached its peak. This will open up new windows for creativity. Plus, cinemagraphs and GIFs are cost effective. This will further open up a window for micro communications.
Influencing the influencers
2015 saw the rise of influencer marketing; 2016 will see it shape into a defined marketing stream with well carved niches.
Vikas Chawla
Influencers are going to become even more important, especially in platforms like Instagram, YouTube and industry specific apps like Zomato.
Akshay Gurnani, Schbang Solutions
Influencer management will be a leading trend in 2016. Not just bloggers, opinion leaders across platforms will be tapped by brand to convert them into evangelists. RoI on influencer marketing is a lot higher than agencies creating a video for a brand.
Reshaping social media dynamics in 2016
Additionally trends such as micro-data, increasing marketing spends by SMBs and a lot more can be expected in 2016.
Faisal Amin, Fruitbowl Digital
Statistics say that India is estimated to spend 64.5 billion in digital media in the year 2016 and Make in India website suggests a 27% CAGR for digital;, our prediction is that digital India will grow much faster, social is going to be more intuitive and mobile the advertising is again going to be even more discovery focused.
Kapil Gupta, OMLogic
Creating your internal audience (employees, franchises, distributors, retailers, students/faculty/alumni - if you are educational institute, workers/supporters/volunteers - if you are political party, activists/associates if you are cause) as brand champions through use of stakeholder amplification platform.
We are already seeing a shift towards this and expect this to grow significantly in 2016.
Vikas Chawla, Social Beat
Social media and digital marketing is going the programmatic way and this is going to reach even the smaller businesses in 2016. Targeted advertising with targeted messaging - all in real time.
Chintan Vora, Digital Latte
Social Media Platform focusing on Search. Each Social Media platform will try to be a mini search engine in 2016.
Pratik Gupta, Foxymoron
As brands compete for attention in the crowded digital marketplace, they need to use tools that can give them an edge, which is why advertisers are now utilising big data and getting the most out of every click. Micro-targeting will thus be the trend of 2016. Micro-targeting uses consumer data and demographics to identify the interests of specific individuals or groups and influences their interactions.
As a result, we're able to better engage consumers, build brand awareness and generate higher ROI. This trend of micro-targeting is only going to surge in the coming year as marketers are becoming more open to adapting technologies like Programmatic advertising.
Zafar Rais, MindShift Interactive
The emergence of virtual reality: VR devices will steer in an entirely new form of online advertising that connects popular social media platforms, video channels and even direct messaging. The highly anticipated virtual reality integrations will bring new paradigms towards engagement, by brands and consumers.
Puneet Pahuja, Webenza
The startup segment will now look forward to reap maximum benefits out of their investments through performance marketing in the form of customer acquisition, activation & retention.
Rima Mukherjee, Happy Marketer
As social media matures and each platform adds more functionality, one rising trend is the "Hotel California syndrome," i.e. closed systems where you can check out, but you can never leave. Facebook currently has options for brands' photo and video sharing, live streaming (Facebook Live), blogging (the new Facebook Instant Articles, previously called Notes), advertising as well as customer management.
Newer platforms like Snapchat don't lead outside the network. Instagram barely does and Facebook is making every effort to keep users from heading outside of its walled garden.
Anuja Deora, FilterCoffeeCo
With ever growing competition in the universe of social media, where every app is fighting another app, be it online shopping fighting with twitter or a gaming app competing with a dating app. Every brand wants to acquire its own space on every individual's screen. However, it's only for the best ones who stay & make a mark!
Mitchelle Carvalho, CogMat
Continued efforts in customizing or enhancing apps/tools on existing social networks, is what brands are more likely to focus on. This will be supported by aggressive spending.
Elstan Rebello. BC Web Wise
Wearable devices are still at a nascent stage, but with several new announcements for 2016, there could be a flurry of new social apps could be developed in the coming year, this would change the way we interact while in a social environment through our social profiles.
Varun Duggirawala, The Glitch
Data and dynamic content will come together a lot more to build on individual aspects of platforms rather than the medium agnostic thought process that still raises. The question is what can each platform to make themselves more exciting and differentiated.
Mubashir Usmani, Social Seety
Start-ups creating new platforms for engagement will be a major trend in 2016. As if there were no enough already.
Keyur Barad, Gecko Worldwide
Some child somewhere in the world will be given a name that will start with a Hashtag.
Vivek Bhargava, iProspect Communicate2
I predict that the role of regional languages in Social is going to exponential increase. Social is going to become a catalyst in all forms of Digital Marketing, rather been limited to digital marketing. It would start playing a role in understanding consumer trends, customer acquisition, talent acquisition, brand engagement, information dissemination.
Satish Ramachandran, FCBUlka
Integrated media thinking and measurement led by mobile are the two trends expected in 2016.
Rajiv Dingra, WATConsult
Scale and reach to lead to massive social media campaigns that truly showcase the mass appeal of this medium.
Tripti Lochan, VML
2016 will be the year of the Next Generation Social Networks Proliferation. WhatsApp, SnapChat, Tinder, you name it. The pressure on the big boys like Facebook and Twitter to innovate will be very high. In addition to this, existing social networks will evolve.
Rajesh Lalwani, Blogworks
Social media marketing is dead - it's back to buying reach on social channels for. That will continue.
Pratap Bose, The Social Street
Free Basics, the launch of Jio, smarterentry level phones will all contribute to bringing more people into the fold. Any street with more people has to be more social.
Sabyasachi Mitter, ibs
My biggest prediction for 2016 is that brands would increasingly look for digitally led solutions in an integrated manner. The same briefs would be available to all brand partners with the best idea seeing the light of day. Digital agencies would either collaborate with creative agencies or build creative capabilities in-house to be able to offer integrated brand solutions that has digital at core. Larger network agencies would similarly look to acquire digital skill sets either organically or through acquisitions. But interestingly 2016 should produce more integrated campaigns at scale and see a lot of action in the digital space
Hemal Majithia, Oktobuzz
2016 will see integration of virtual reality and access to virtual assistants like Facebook's messenger M which uses a mix of real people & artificial intelligence to help its users see a new layer of customization and experience on social media.
Akshay Gurnani, Schbang Solutions
Pure media buying for social will be a major trend in 2016. It will lead to right message to the right medium through different touch points. A lot more focussed messages will be conveyed through means like cookies pulling and re-targeting.
Sorav Jain, echoVME
SEO is almost dead. To be better placed on Google brands will have to get into quality corporate blogging.
Malhar Barai, Tech Mahindra
Big data was the buzzword in 2015, 2016 would be about microdata. Brands will be closely looking at buyer journey and create buyer personas which will help them personalize sales.
Rima Mukherjee, Happy Marketer
Regarding usage, it's alarming to note that Twitter users are increasingly hesitant to click on links -- the behavior is mirroring the platform shifts. The implications for brand marketers are enormous as now they will need to not only replicate and repurpose content to optimize for on-platform success and conversation, but also create call-to-actions and click-through opportunities specifically suited for each channel.
Tripti Lochan, VML
The future will be about innovation about the simplest needs of the consumer – making the world a smaller place - enabled by technology – with status stories that are completely sharable.
50.  Venkat Mallik, TrackDDB
High-tech digital applications & innovations like IOT, AI will certainly grow in terms of a number of such solutions being developed. However, these will remain ideas that will have more buzz value than the specific impact on people's lives until a few years from now when they become mainstream.
In fact, on the contrary, there would also be a certain dumbing down of how digital gets used for brands and marketing. Simpler and more universally decipherable digital ideas and applications will find growing traction with the objective of creating mass reach using digital.  For example simple SMS based solutions could make a comeback.
2016 is all set to witness the best of everything in the social media space. If they're more trends that you feel should be added in the list, please let us know in the comments below.