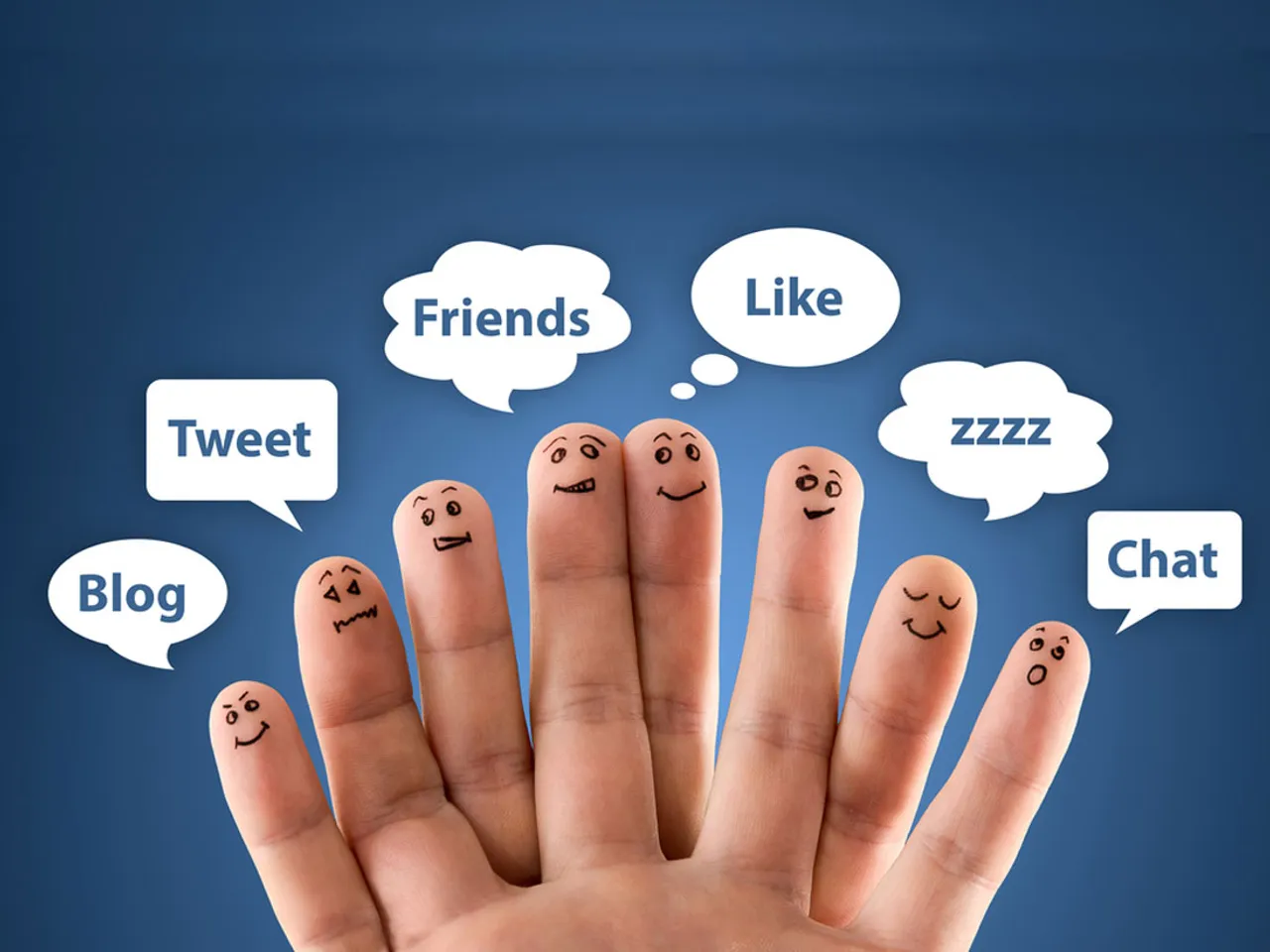 30th June is celebrated as #SocialMediaDay and brands made the most of it by posting a host of creative content such as images, GIFs, and videos across social media platforms.
A number of brands took to Twitter to thank their followers, promote social causes such as over-exposure to social media and the internet, and many such campaigns.
According to data compiled by www.statista.com, as of the year 2016, there are 172.4 million network users in India and there will be an estimated number of 197 million users by the year 2017. As the numbers convey, social media has evolved into one of the most crucial aspects of brand promotion that businesses cannot fathom to ignore.
No other means of communication offers the reach and targeted exposure that social media platforms offer and on #SocialMediaDay, we encountered a few brand campaigns that really caught our eye.
Some made us laugh and some made us think. Some made us want to share them with you..
NSPCC (National Society for the Prevention of Cruelty to Children) posted a short video that warns us against over exposure and over dependence of children on social media.
Children have access to the online world more than ever before. Help them be #ShareAware. #SocialMediaDayhttps://t.co/QcG8WfM3Qs

— NSPCC (@NSPCC) June 30, 2016
Mad Over Donuts shared an offer on their Twitter page to thank their social customers with more and more donuts.
Thank you for joining us on this great journey!
Enjoy our offer on #SocialMediaDay
T&C: https://t.co/CvE5jqGngx pic.twitter.com/ikcC4uwU42

— Mad Over Donuts (@MadOverDonuts) June 30, 2016
Bajaj Avenger encouraged their followers to get out on the road and not be chained to their smartphones and social media all the time.
It's time to leave the rat race. It's time to find your road. It's time to #FeelLikeGod. Watch it here - https://t.co/7Rlna1YPcd

— Bajaj Avenger (@AvengerUnited) March 1, 2016
Style Haul gave their followers a chance to win a special selfie package this #SocialMediaDay.
Guess what?! Tomorrow is #SocialMediaDay! Stay tuned on how you could win a special selfie package! #SHgetssocial pic.twitter.com/UhuiqgZTBq

— StyleHaul (@StyleHaul) June 30, 2016
9XM took an entertaining route to connect with their followers.
Look what's trending today! >> #SocialMediaDay
Here's a Cheer to all our Followers! Thank you for being best :) pic.twitter.com/s4LvkfOQvy

— 9XM (@9xmHaqSe) June 30, 2016
Frooti - the popular drink brand asked their followers on Facebook to 'Ask Mango Anything' interacting with them with creativity.
PVR Cinemas posted a promotional video on their Facebook page about an upcoming movie, taking social movie marketing to the tee.
Samsung Mobile India posted an interactive post on their Facebook page to create brand recall and engagement.
While these are some of the initiatives that we came across, we're sure they're many more out there. Write to us on team@socialsamosa.com to share the campaigns or creatives that you think should make it to the list.