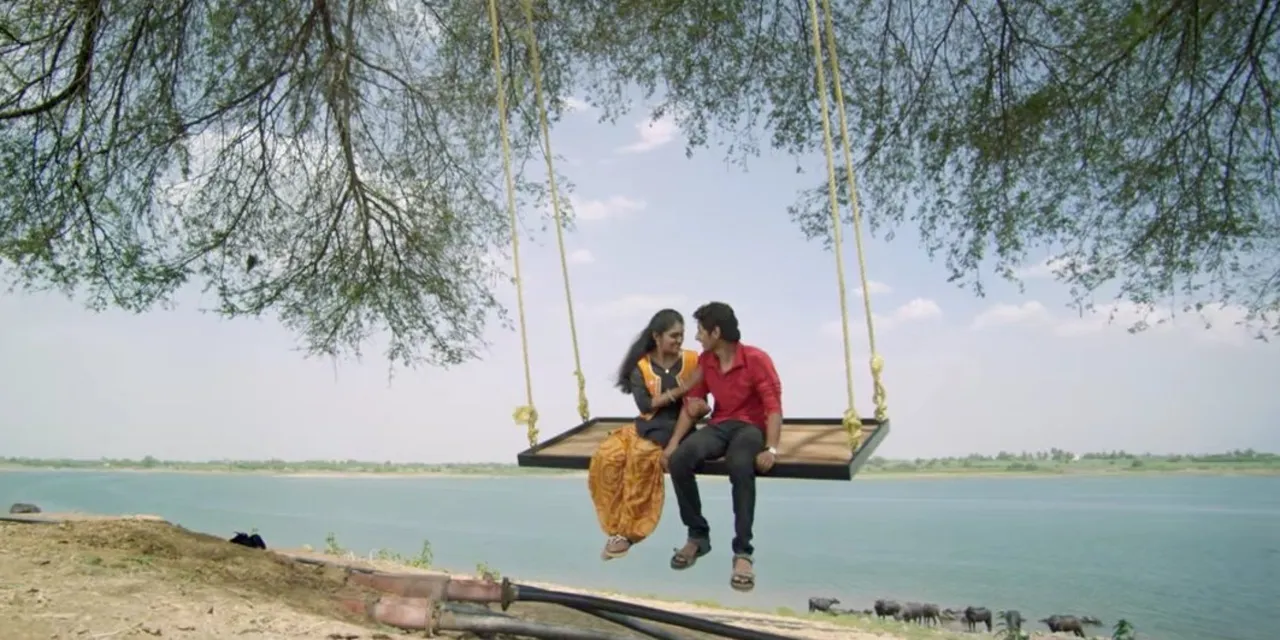 The industry had been masala skewed industry rather than pure content centric. Producers tend to make a safer bet in the form of entertainer based movies rather than the latter ones. Of course with the Indian film industry getting organized as more transparent in its business approach; such bets are bound to occur.
Production houses tend to opt for movies which have a mass appeal and shy away from movies which offer less RoI; they make movie, which cover or appeals only specific set of audience interests.
It's very rare to see a producers invest in specific content centric movies. In fact, it has been a question of debate in the film industry - content focused movies do not drive footfalls into theaters or lead to a decent box office collection. But one such movie to garner immense accolades and earn attention in the past few days is Sairat (Sairat सैराट).
The mere relationship of a movie with box office collection deters a producer to invest in niche content. However, made with a mere investment of INR 4 crore, Sairat has minted INR 75 crore collections till date.
In today's date where promotions form an essential part of attracting audiences towards the theater, Sairat is the true testimony of word of mouth advertisement. It's very rare to see critics and audiences review on the same page. But, Sairat pulled it off beautifully.
Digital Media listening
The movie garnered a reach of 19 million interactions on social media and has got the film fraternity and content lovers to talk alike.
Another important aspect which has been gaining prominence in the digital media space is the rise of videos. Videos' organic reach on people's timeline has been a fact for a while (Social Bakers).   The best part to highlight is the rise of videos from in regional areas as compared to the urban areas. Video consumption is on rise and regional folks are consuming content like urban individuals.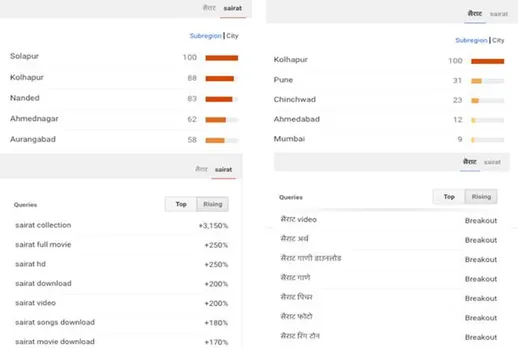 Now going beyond social media is the ripple effect which the movie has created. Publishers have always made the right impact in covering information and disseminating them. Hence, the social media influence and its reach has added to the movie's reach.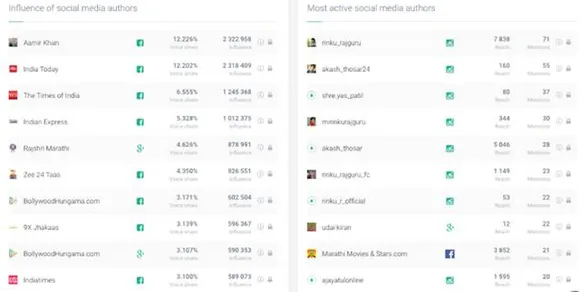 Star power always helps too. Good content always got its share of supporters. Aamir khan and Irfan khan have come out in open and have whole heartedly supported Marathi cinema (good content to be precise). The social media influence of Aamir khan is almost equivalent to that of two publishers combined.
The other noticeable results which got mentions are as under:
Songs have always been the soul of a movie and communicate the essence of the movie in a crisp manner. The producers made the right choice by recruiting Ajay-Atul to score the music of this film. The search trend for the keyword Sairat ringtone supports the fact that how songs helps in the longevity of the movie.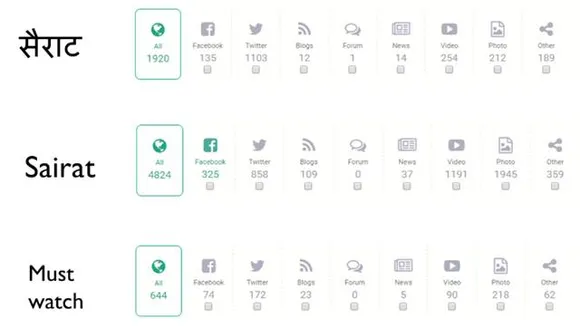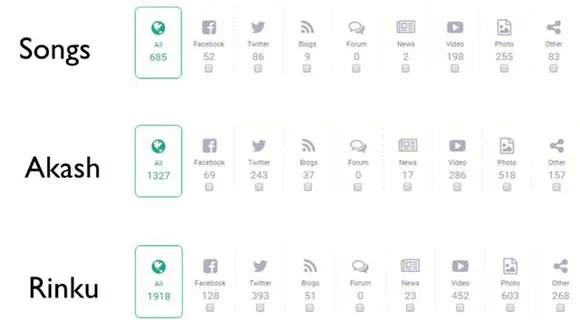 With 19 million reach, Sairat has created buzz at the right places. Also, this movie has only cemented the fact that Marathi cinema has ot the potential to create masala and content centric movies with ease and is obviously a serious contender to Hindi cinema.
The article is written by Yogesh Dwivedi, Planning & Strategy + Media Planner, Ideatelabs.