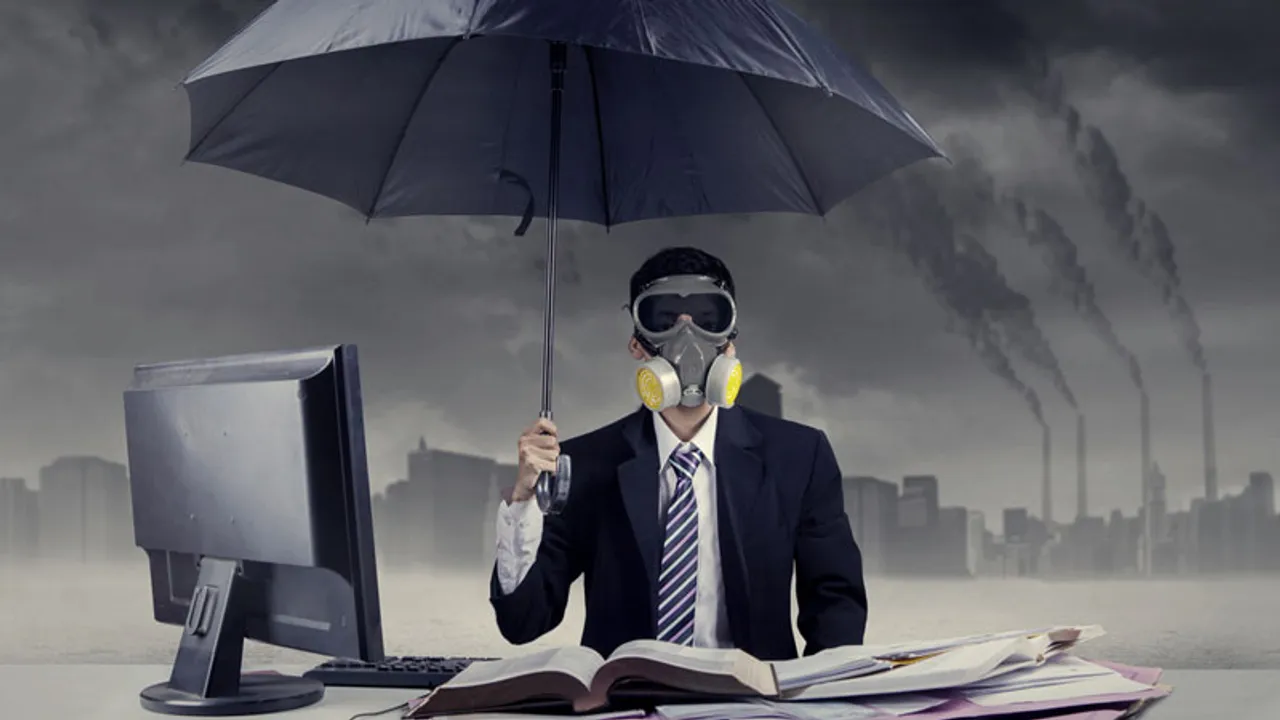 The northern part of India, especially the Delhi NCR region is engulfed in a smog which is transforming the city too be the most dangerous city to live in. While the government takes a note and works on resolving the issue, here is a primer of how brands are leveraging the situation to create awareness, engage with their audience and in turn drive some sales may be?
Amul is known to be releasing topical memes, every time there is a situation which is of national interest. In the graphic released we see the Amul girl with the mask with a message on Amul butter. Not sure about the sales, but Amul is surely increasing its brand recall and virality.
#Amul Topical: Air pollution chokes Delhi. pic.twitter.com/vbsyllFi5w

— Amul.coop (@Amul_Coop) November 7, 2016
The ecommerce major recently launched its new brand identity and since then, they have been working on developing some interesting brand touch points. Did they drive sales of the air purifiers? A question that the Snapdeal team will have to help us understand.
Don't let the city air pull you down. Breathe better with our range of air purifiers. Unbox a healthier you: https://t.co/VVDA2oEyXx pic.twitter.com/Aq8VfB943L

— Snapdeal (@snapdeal) November 4, 2016
Organic India, is a leading manufacturers of organic products - from tea to supplements. They take pride and are committed in manufacturing products which are produced through 100% organic process right from farm to plate. The brand showcased the products which will help the citizens develop immunity and in turn help lead a healthy life.
The worst post-Diwali dread is #SMOG in Delhi/NCR as smoke from firecrackers, vehicle emissions & paddy burning combines and creates havoc. pic.twitter.com/pUqYSYqKk4

— ORGANIC INDIA (@OrganicIndia) November 4, 2016
What we saw is schools are the most effected institutions by this situation in the capital city. While the school management were contemplating to give a holiday or not, Shriram Group of schools took it on to Twitter and started educating the audience about how the citizens can help themselves in this situation of distress.
#delhiairpollution#smogindelhi pic.twitter.com/zYHCwIvwKw

— SRGPSPaschimVihar (@SrgpsV) November 7, 2016
Find my stay had an interesting way of associating with the smog. The team launched a poll giving its users an option to choose an alternative location to escape the situation in delhi. Well done team, however given the weekday, not sure how many of us will be able to take an off for an impromptu holiday.
Where would you go to escape this smog? Take the poll! #PollofTheDay #TravelToEscape #smogindelhi

— Find My Stay (@findmystay) November 7, 2016
In conclusion, I observed that brands are quick to associate themselves with the topical situations, however determining the ROI of this activity remains a million dollar question.
Your thoughts and comments are welcome.