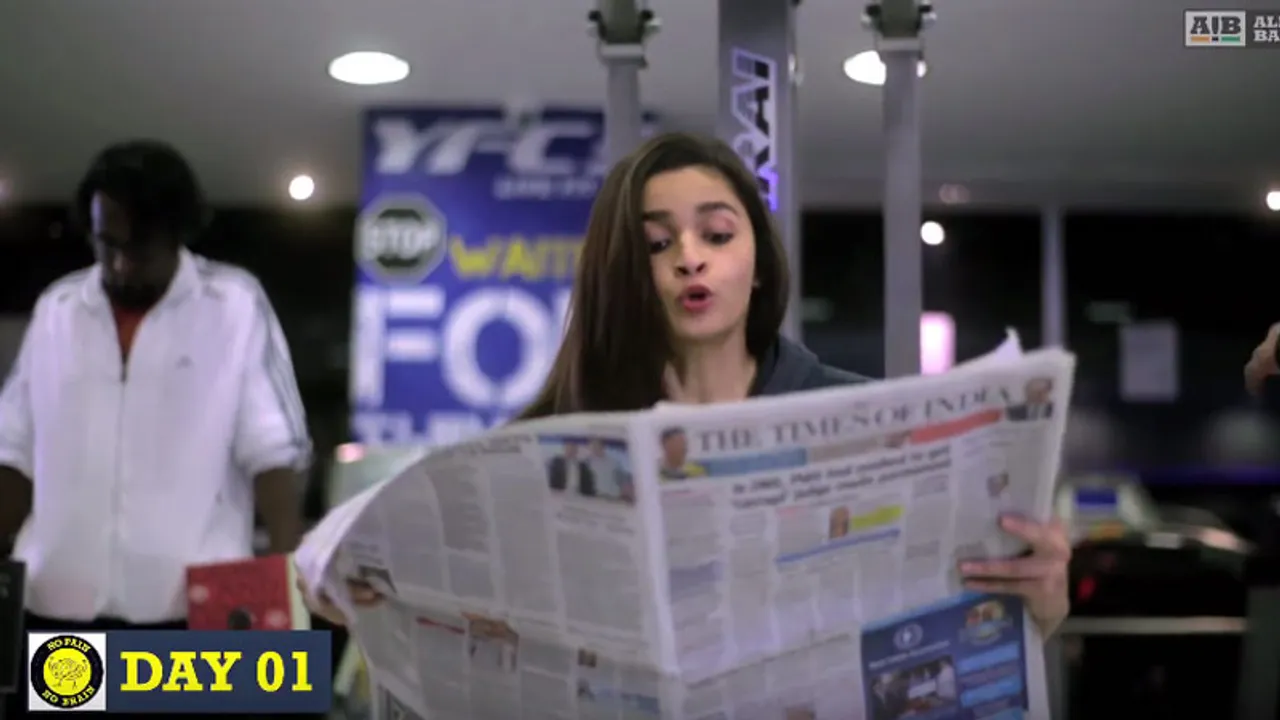 Whether it is " target="_blank">Alia Bhatt's AIB video that went viral, or Sonam Kapoor's BuzzFeed India piece on beauty standards that made her seem like 'just one of us girls!', content marketing is essential to building a actress's brand in India today.
Wait..this doesn't make sense, does it? An actress's job is to act, and fame and glory will follow (provided she is not a total ham). But today, the film business is not that straightforward. It is, after all, a business - and marketing plays a huge part in it. I want to talk about why an Indian actress needs marketing, and content marketing in particular. It all boils down to the three Rs - relatability, relevance, and realness.
Relatability
GIF Credit: BuzzFeed India
In the '90s (remember those dark ages?), social media didn't exist. Even if an actress was relatable, there was no way for you to know. Sure, she could play a relatable character, but you had no idea how different she was in real life.
Then came the dawn of digital. Social media turned into a necessity for celebrities, a zero-sum game that they had to win. And what better place to showcase relatability?
Now, content marketing is the process of creating digital content that does not directly promote your products. So why is it a great way to build relatability for a celebrity? Well, unlike a movie, a piece of digital content represents an actress's own voice. She can expand on her 'brand' of relatability, without directly plugging herself.
Let's talk about Sonam Kapoor. She's the epitome of high fashion and a high flying lifestyle. All in all, not very relatable. But hold on..she is relatable! She has body confidence issues too! Her fashionable self wasn't built in a day! How do I know all this? Her BuzzFeed article, of course. An article in which she said, 'I didn't know much at 15. But I knew I could never look like a Bollywood actress'. A Bollywood actress admitting that she never thought she could look like one? Can't get more 'Oh my god, me too!' than that.
Sonam Kapoor is 31 years old. That's a lot older than the average age of her millennial fans. But with a now relatable presence on social media and a candid admission that she totally 'didn't wake up like this', Kapoor is now virtually as young and 'with it' as her fans. And that's a branding feat that no 100-crore movie of hers could ever achieve.
Relevance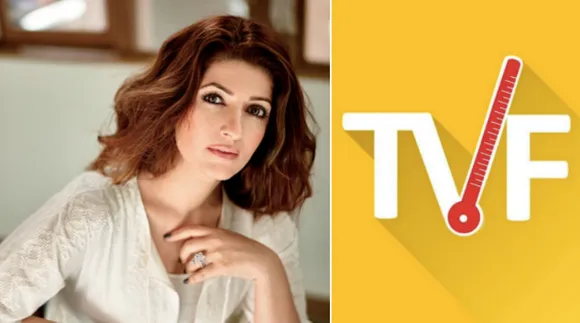 Picture Credit: ieEntertainment
Twinkle Khanna is not a Gen Y Bollywood actress. She's not even a Bollywood actress anymore. So why is she still relevant, in a time when the 'trending topics' on Twitter change hourly?
Content marketing, one again, is the answer. Through her one-of-a-kind content, Khanna has rebranded herself as Mrs. Funnybones, a culturally relevant author with funny and relatable (there's that word again) opinions on every current hot-topic. Whether it is the government's latest controversial policy or her own husband's often-regressive cinema, she doesn't shy away from speaking her mind.
More than her two books, it is her column (also published online) that makes her relevant. When BuzzFeed and Scoopwhoop turn her opinions into listicles, millennials can't help but pay attention.
So if centuries-old brands like Unilever can remain relevant through blogs, why can't a former actress who is simply over 40 remain topical through a weekly column?
Realness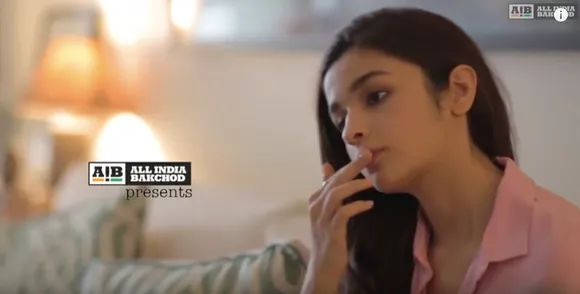 Picture Credit: BuzzFeed India
Finally, let's discuss Alia Bhatt. All of 24 years old, social media-savvy, peak millennial. Why does she need content marketing? She's relevant and relatable!
But, she also unfortunately made a laughing stock of herself when she displayed her utter lack of general knowledge on national television. How to prevent people from making fun of you on the Internet? Join the bandwagon! Nothing could be more 'real' than that.
Bhatt collaborated with everyone's favourite comedy collective, All India Bakchod (AIB), to create digital content that put her one step ahead of her Internet trolls. She was real - she admitted she made a mistake, turned the mistake into a " target="_blank">highly entertaining video (16,097,728 views and counting) and was not afraid to be self-deprecating.
If brand authenticity is the key of content marketing, Bhatt has mastered that. She 'sold' her realness without, of course, being too salesy.
There you have it. Content marketing is critical to turning an Indian actress into an actual human being. A human being that makes mistakes, has strong opinions and knows what appeals to her hyper-aware and hyper-critical millennial audience. You might be wondering one thing - is content marketing as crucial for an Indian actor? Well, when was the last time you saw a Salman Khan fan care more about his 'realness' (being involved in a hit-and-run is not exactly real) than his on-screen characters?
That's a discussion topic for a whole other article, which I hope to write soon. Stay tuned, and meanwhile, do leave your thoughts about content marketing and Indian actresses in the comments!