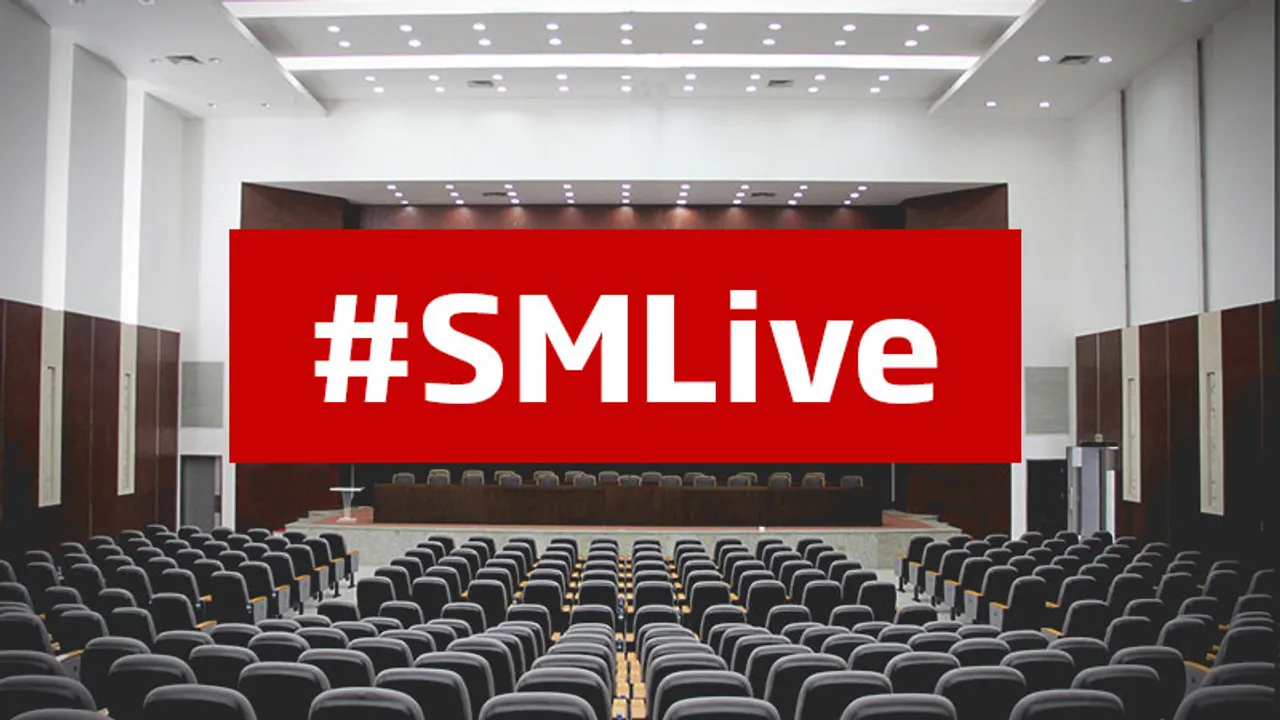 It is rightly said that there is a first time for everything, and we, at Social Samosa believed that the time for India's first Live conference had arrived! #SMLive is your chance to welcome the World Social Media Day within the comfort of your own quarters.
Rub digital shoulders with our elite list of speakers and industry bigwigs at #SMLive sessions to uncover the myths, truths and the recipes for success from the people who have reached out and attained it.
Beginning with our keynote speaker, Rajiv Dingra, Founder and CEO, WATConsult who will speak about The State of Indian Social Media Industry; Apurva Chamaria, Vice President and Head of Corporate Marketing at HCL Technologies; Suchita Salwan, Founder and CEO, Little Black Book; Namita Koshy, AVP, Ogilvy One Worldwide and Jessie Paul, CEO at Paul Writer, #SMLive will be adorned by the presence of the these and many more personalities.
#SMLive by Social Samosa is supported by exchange4media as Media Partners and Treize Communications as communications partner.
Let's take a look at some of the best #SMLive sessions, that you definitely can't afford to miss.
The Secrets of Viral Video Marketing 
Aashish Chopra, Head of Content Marketing at Ixigo, will speak about 'The Secrets of Viral Video Marketing, sharing experiences that led him to be an award winning viral video marketer. One of Asia's most shared branded Facebook post for Ixigo was created by Aashish Chopra. He has also been a speaker at various universities and events including IIT Bombay, Manipal University, Digital Marketing Summit – Asia and more.
Digital creative and media buying, the power couple
Rohan Mehta, CEO at Social Kinnect, will speak about Digital Creative and Media Buying – The Power Couple. Emphasizing on the co dependent relationship between the creative aspects of designing a social media campaign, and how astutely utilizing media buying, are crucial aspects of a successful social media strategy.
The Best AI Practices for Content Marketing
The session will be undertaken by Malhar Barai, Head of Marketing, HiTech Vertical at Tech Mahindra. Barai will shed light on the kind of role AI plays in content marketing and how can brands leverage it.
Social Media Tips for Online Publishers
Abhash Kumar, Marketing Head at Factor Daily will share social media tips for publishers, helping them expand their footprint with the help of best social media marketing practices.
Storytelling in the Digital Age
Brijesh Jacob, Joint Managing Director at 22Feet Tribal Worldwide will discuss 'Storytelling in the Digital Age', harvesting his vast experience working with leading brands such as LG Electronics, Surf Excel, Audi, GreenPly, Vimal, Parle winning two metals at Cannes and Asia Pacific Adfest among more. A member of the Creative Council at DDB Mudra, Brijesh Kumar is one of the most well known creative minds in the industry.
We are all pepped for #SMLive, the best of the industry comes on one common platform for knowledge sharing and bench-marking best practices.