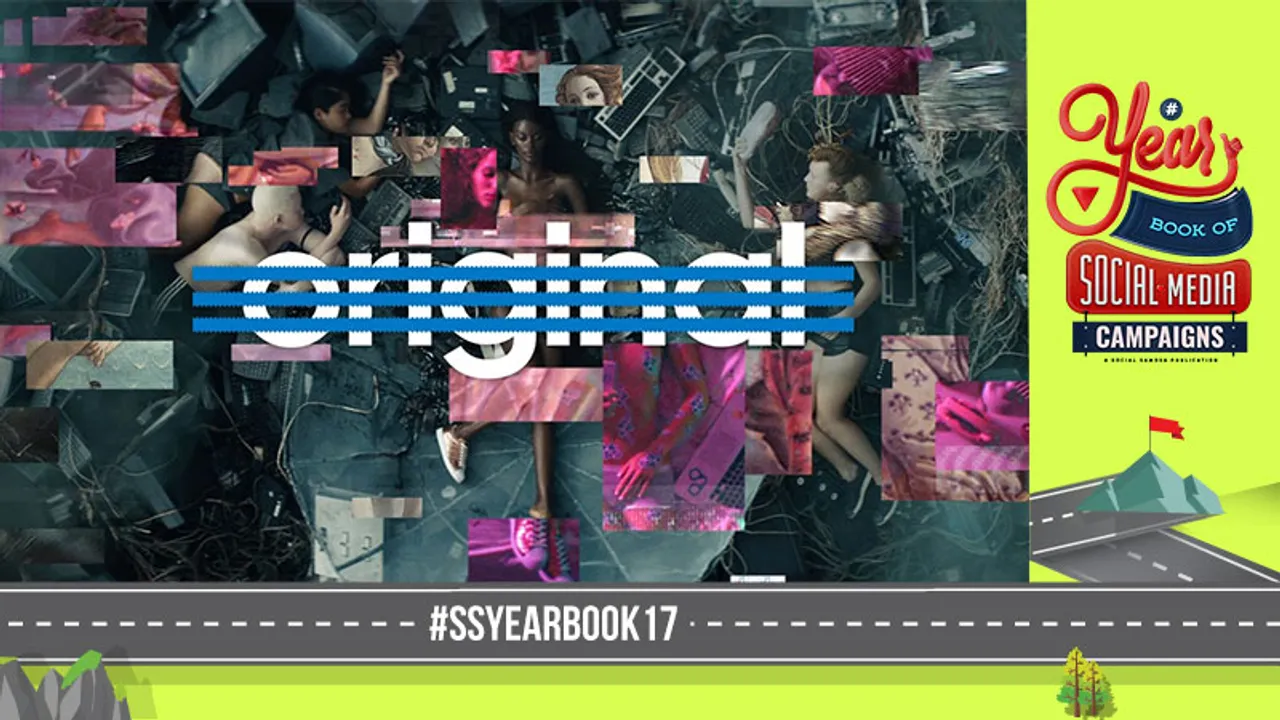 After Instagram Case Studies from the APAC, Social Samosa brings you some of the most influential campaign case studies from Europe to help guide your brand towards success on the world's largest photo sharing platform.
Today, we revisit some of the most successful campaigns that have become a lesson in Instagram Marketing for brands.  These are Instagram Case Studies from Europe, where established brands such as Adidas Originals, and Renault, and even startups, Lightricks and TOUS have heightened brand awareness and reduced costs of advertising through Instagram.
Check out how these brands achieved their advertising and marketing objectives through skillful application of Instagram's suite of advertising and marketing capabilities.
Adidas Originals - Russia
The heritage line from German sporting goods and clothing manufacturer united some of the most popular and influential cultural icons from the world's of music, sports, and art, to convey their message to the Russian youth.

Adidas Originals, or as it is stylized 'adidas Originals' connected with the Russian youth, preaching their message about the importance of being original, and raise their brand awareness in the vast transcontinental nation that spans both, Europe and Asia.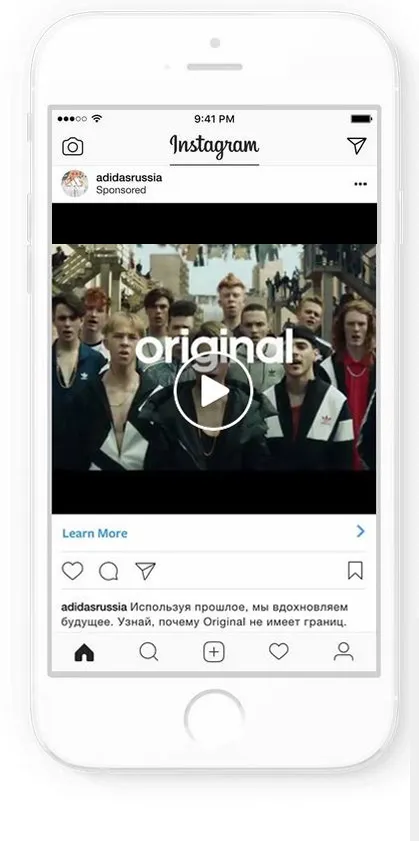 Bringing together hip hop artist Snoop Dogg from the United States, Stormzy, another music personality from the UK, former basketball star, Kareem Abdul Jabbar, artist Petra Collins and many more for a powerful video backed by a reimagination of Frank Sinatra's 'My Way'.
Adidas Originals posted this ad on Instagram and then used Custom Audiences to retarget the audiences that saw the video to maintain positive chatter around their brand.
Instagram helped Adidas Originals effectively reach their target audience of 18-24-year-old individuals in Russia, and notch a 27 point lift in recall among them. It helped Adidas Originals put out their message of being 'original and unique', creating a 10 point lift around this very perception about their brand.
Lightricks
The Jerusalem based company, creators of Facetune, a top rated image editing application, turned to Instagram to promote their new application, Enlight. Instagram was the platform of choice and a perfect one since it is home to many of the world's most popular professional, amateur and even recreational photographers who share their works with 700 million people worldwide!

Lightricks chose to demonstrate Enlight's quality and a demonstration of how the app can help create stunning visuals, accompanied by a strong CTA button, prompting users to 'Install Now'.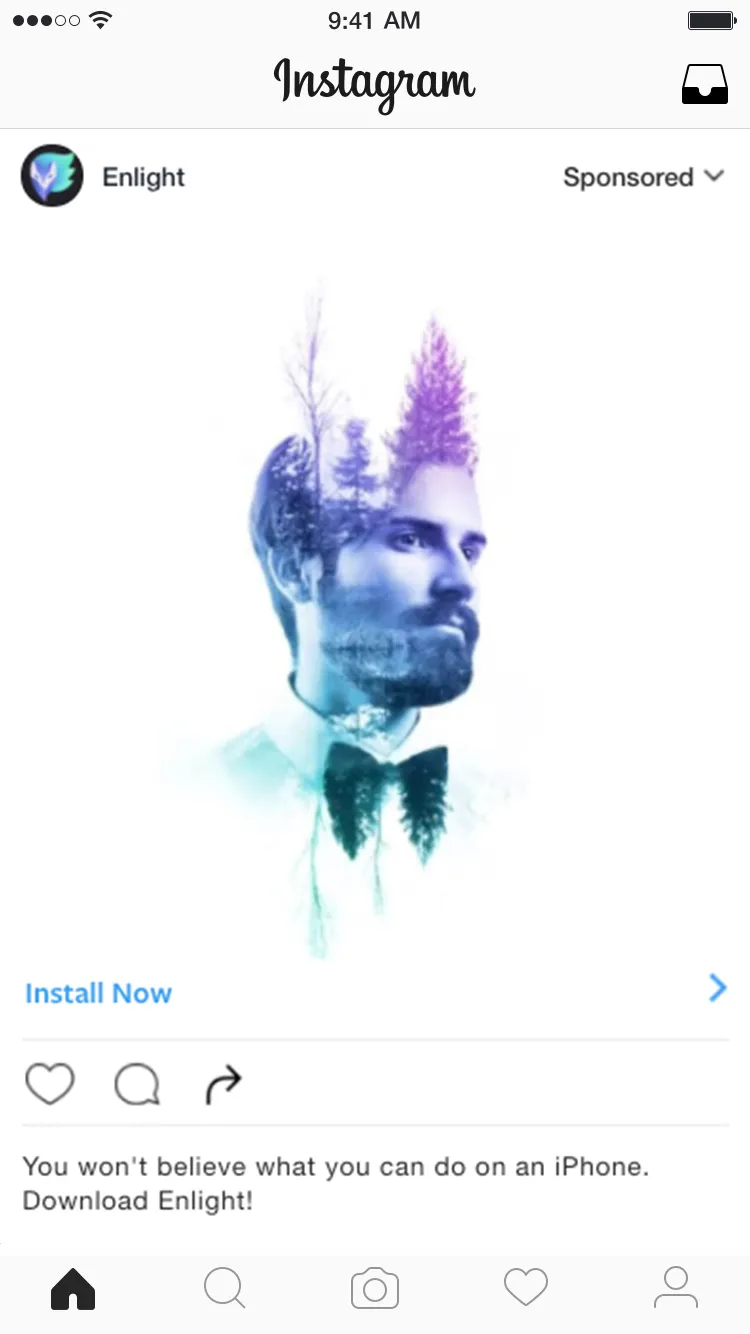 The Lightricks team also diversified their targeting with two campaigns, one which targeted their primary target audience of iPhone 6 and iPhone 6+ Plus users above the ages of 18, a demographic that has previously been the most responsive and valuable to Lightricks.
For their second campaign, the company, chose wisely to grow their user base and reduce their cost per acquisition by opting to pay only for acquisitions.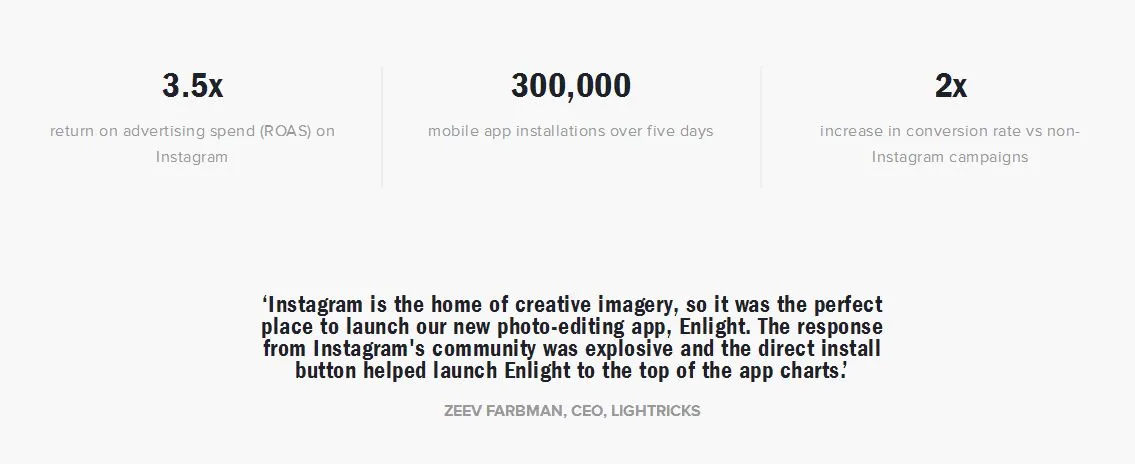 Lightricks video adverts on Instagram delivered 50% better results than their non-Instagram campaigns, accumulating 40 million post engagements, helping them garner 300k app installations.
Renault France
The French automobile manufacturers have a fruitful and vast history with cars, dating back to 1899 when Renault was founded by Louis, Marcel and Fernand Renault. The iconic automobile brand leveraged Instagram to promote the Twingo Midnight, Renault's limited edition offering, to Millennials in France.

With this move, Renault France became one of the first automobile brands to leverage Instagram Stories in order to promote the Twingo Midnight.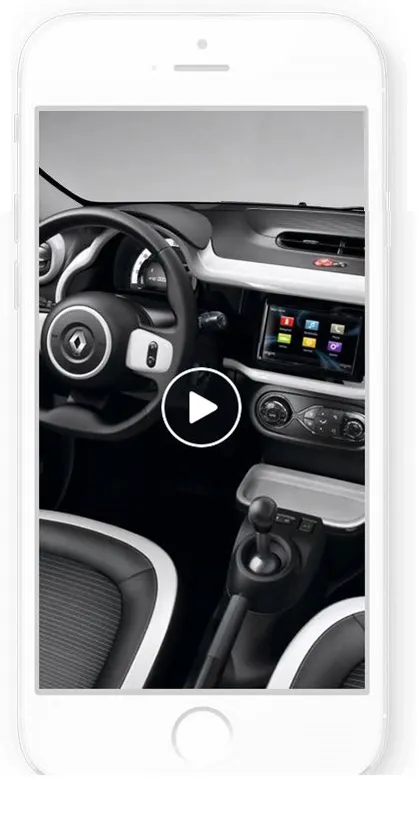 A month long campaign, it showcased through Twingo Midnight's interior and exterior design and features through well-shot photographs and videos, in the bite sized format of Instagram Stories which are highly appealing and attention retaining for the millennial audience with fickle attention spans. It was intended to promote the car variant as extremely stylish and appealing.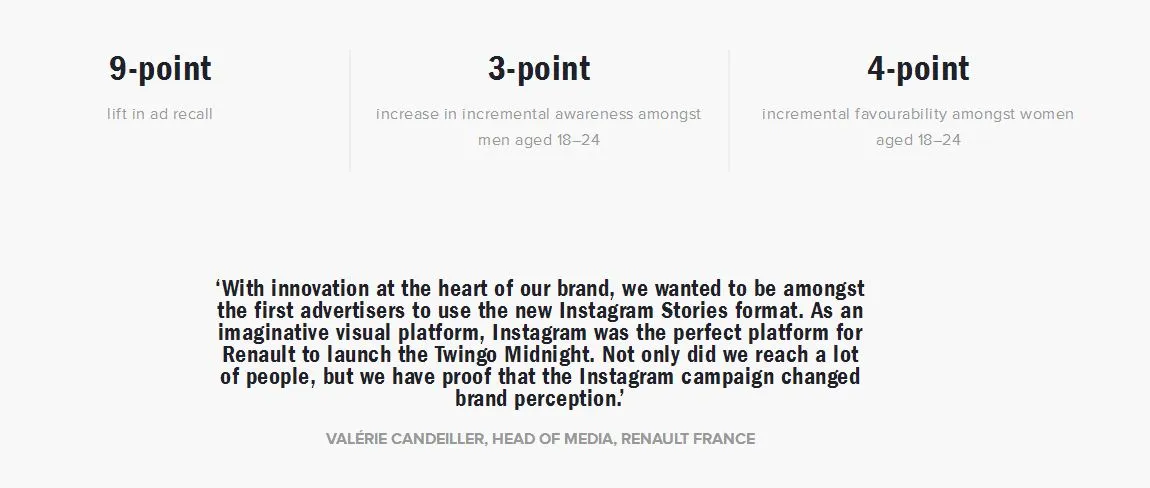 Instagram Stories helped Renault France alter the perception around the Twingo Midnight and turned it into an advantage for the brand by delivering a 9 point increase in ad recall alone.
4. TOUS Spain
TOUS is a Catalonia, Spain based jewelry and accessories designer firm with a rich history dating back to 1920. The company took the leap and leveraged Instagram Stories to showcase a compelling storytelling initiative as part of their Tender Stories campaign.

With an aim focused towards raising brand and product awareness, TOUS painted the story of two strangers through Instagram Stories. A story that showed the strangers, who moved to Barcelona, Spain, from their respective homes in Ireland and the UK, meet and eventually fall in love with each other.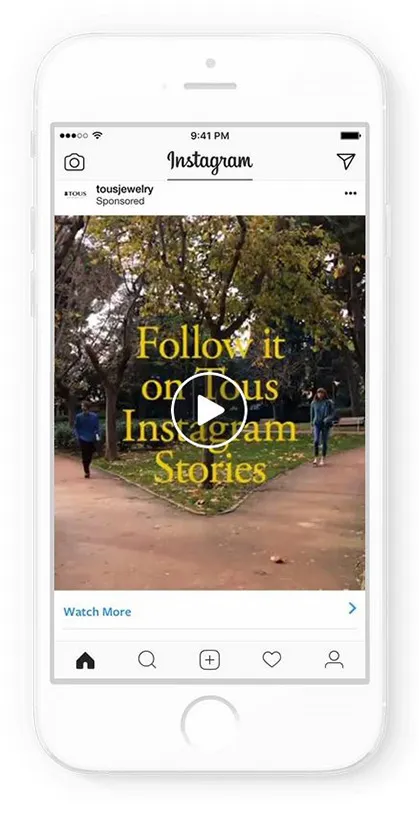 The two Instagram users, @anne.spike and @David.Tikle, posted pictures and Stories, as TOUS covered a summary of their activity through their Instagram Stories feed.
TOUS targeted women between the ages of 20 to 45 with an interest in fashion, jewelry, and luxury, creating a compelling 'will they/won't they' narrative to keep the audience hooked until the campaign concluded, wherein Anne and David cross paths and fall in love.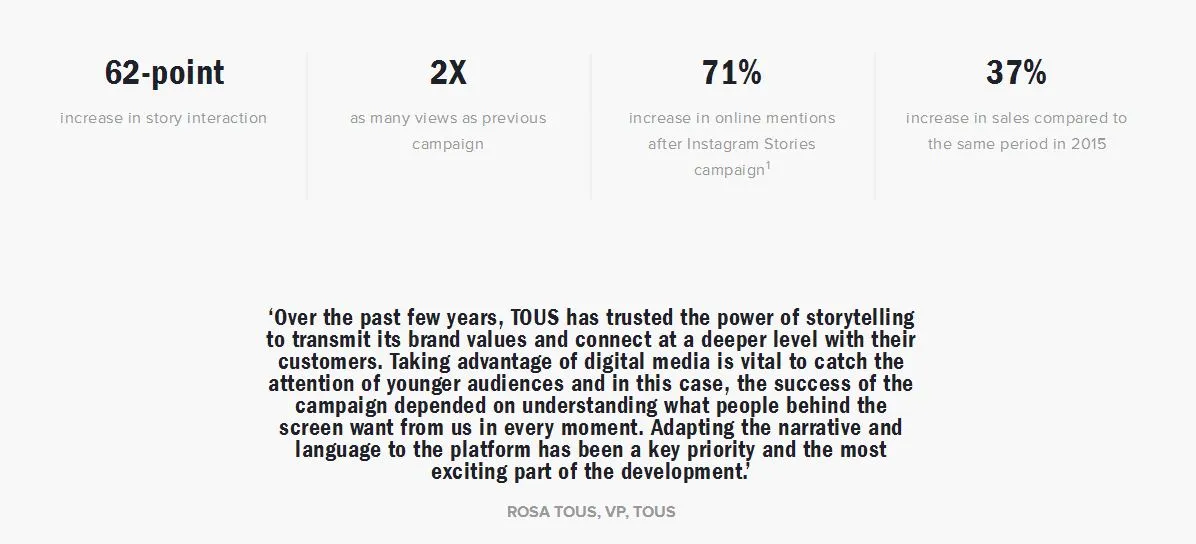 Association with Instagram for their Tender Stories helped TOUS receive 2x more views, and even a noticeable spike in sales making their campaign another victorious partnership with Instagram.
Virgin Holidays
A part of Virgin Group, Virin Holidays is a successful and complementary tour operating a business with Sir Richard Branson's Virgin Airlines, and offers destination holidays and vacations around the world. Virgin Holidays was voted Best Large Holiday Company to the US, Canada and the Caribbean for the sixth consecutive year at the British Travel Awards in 2016.

Virgin Holidays intended to make their ads much more immersive and visually captivating, to give viewers a one of a kind POV vantage point of beautiful and exotic travel locations around the world.
A similar Instagram Stories campaign was executed by Australian airline, Qantas Airlines to encourage young Australians to travel more.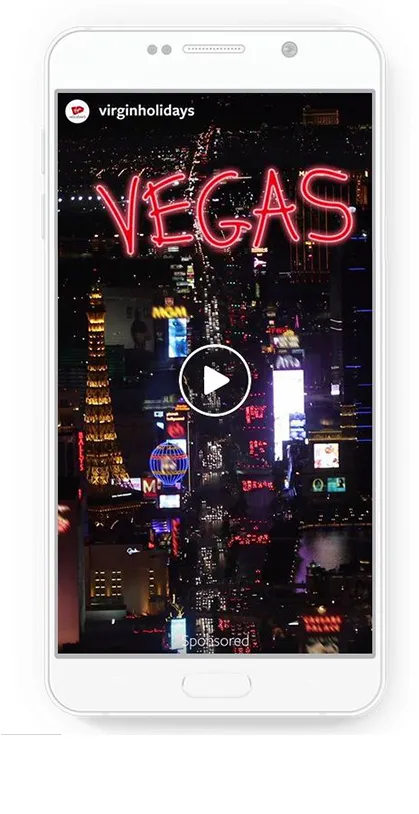 Owing to a previously beneficial partnership with Facebook with carousel ads, Virgin Holidays also decided to leverage Instagram due to its core as a place for visuals. A 3 day campaign was executed by the brand during March 2017 through Instagram Stories in collaboration with Abbott Mead Vickers BBDO and London based, Forward 3D.
Showcasing the landscapes of Las Vegas, New York and San Fransisco in an immersive POV, bringing a powerful visual experience to their viewers.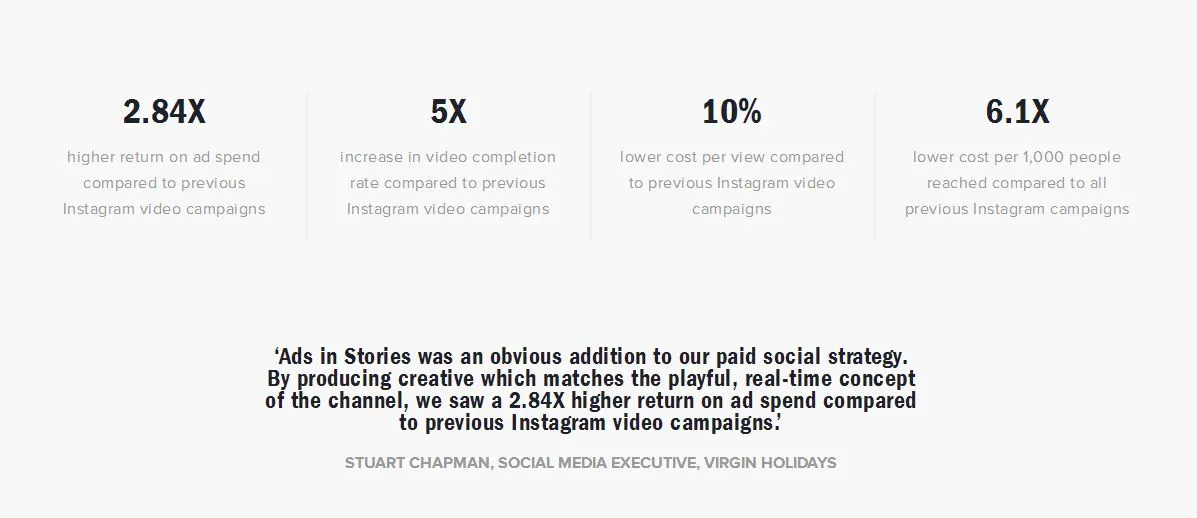 An increase of 5x was achieved with regards to video completion, and Virgin Holidays also experienced a 2.84x higher return on ad spend as compared to their previous Instagram video campaigns.
Brands and agencies have managed to create inspiring work over the years. With an objecting of learning from their strengths and mistakes, Social Samosa is back with the second edition of Yearbook of Social Media Campaigns 2017. Stay tuned in for #SSYearbook17.
Read Also: Adidas Cricket raised awareness around HomeCourt stores with #BeLikeHitman