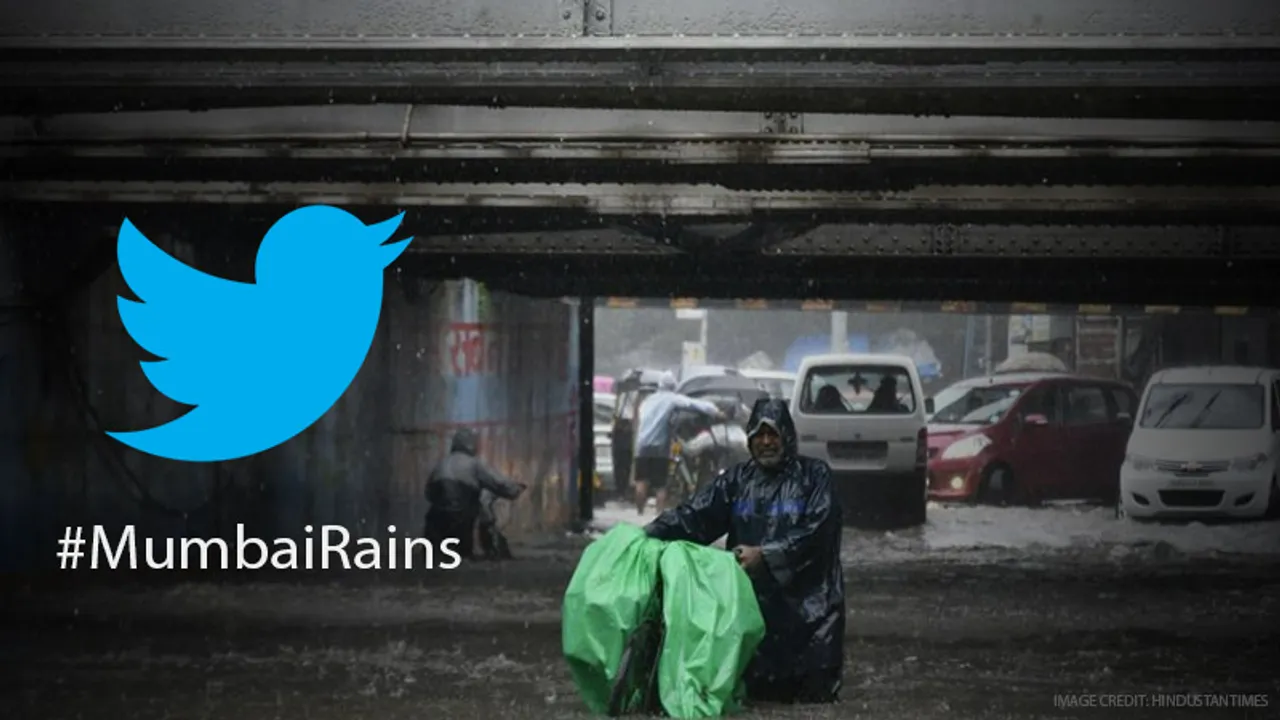 Mumbai and adjoining areas are witnessing heavy rains since Tuesday morning, resulting in a state of chaos and unrest amongst Mumbaikars. As per news reports and weather officials, it could be the longest and the heaviest rainfall ever since the historic rains of July 26, 2005, when the city got flooded and the scenes were not less than a nightmare.
It has been raining incessantly and by the looks of it, next 48 hours will be difficult for India's commercial capital because of floods, traffic jams and delay in public transportation. Yes, Mumbai Rains is a matter of concern right now.
But as we all know, nothing can challenge the spirit of a Mumbaikar, not even Mumbai Rains. We are still seeing people making the city work and bring things to order. So if you are the ones who are trying to reach home, travel for one or the other reason or all set for Ganpati Visarjan, keep an eye on these Twitter accounts for all the live updates and information related to traffic jams, road flooded, train status etc.






7 .Ridlr Mumbai
8. Mumbai Police
9. Western Railway
10. Mumbai Mirror
11. BloomergQuint
12. NDTV
13. TOI Mumbai
If none of these accounts prove helpful, use #MumbaiRains to search for the relevant information. Remeber, safety is of prime importance.
P.S. If you are looking for shelter search with #RainHosts on Facebook and Twitter.
If you know of any other Twitter Account that should be in the list to track #MumbaiRains, then comment below or write to us at team@socialsamosa.com