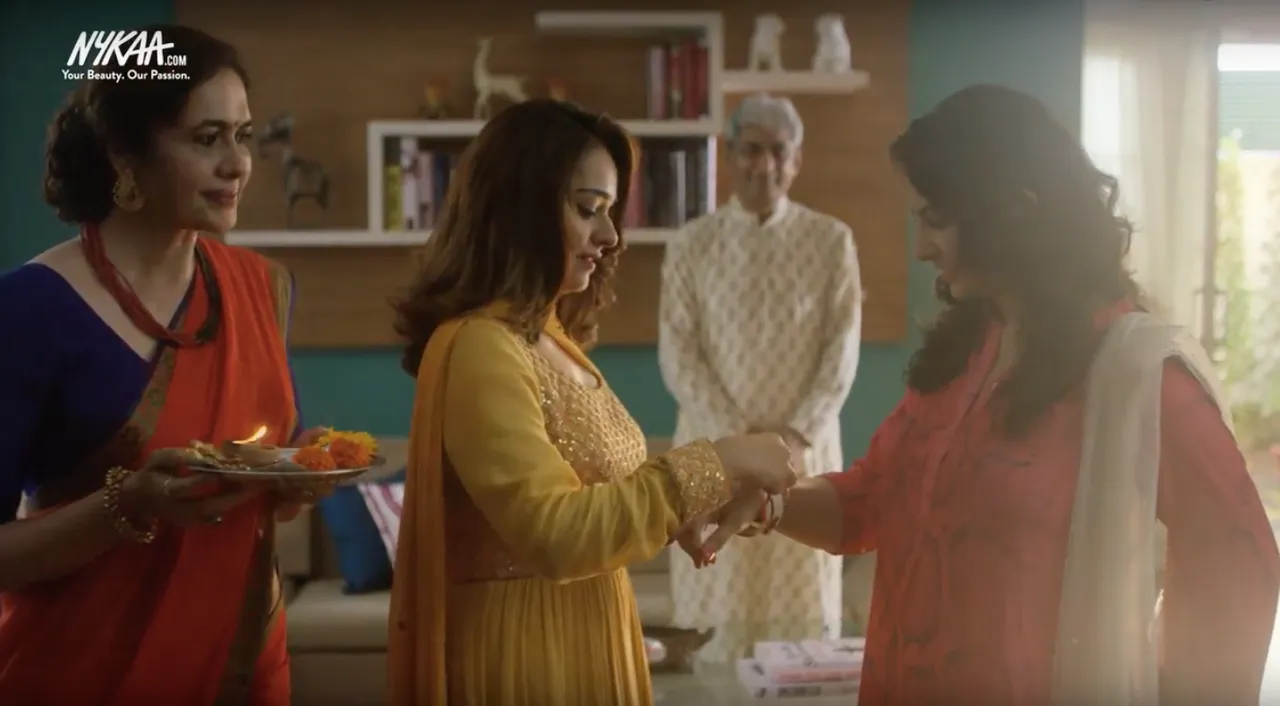 Nykaa, India's leading e-commerce market place for beauty and cosmetic products has recently released a digital video on the occasion of Raksha Bandhan.
The 3-minute long ">video uploaded on the brand's page highlights the message that this festival is about celebrating, everyone who protects us, be it our brothers, sisters, friends or colleagues. The film has got more than 28,000 views on YouTube in a day and is being promoted using the hashtag #Bondedbylove.
The story is about a sister narrating how her sibling has been her support system all throughout her life, be it protecting her from bullies in school to giving her emotional backing when she needed it the most. In the end, it is revealed to the viewers, that she was talking about her sister, who will be home any moment for Raksha Bandhan. The film has managed to touch hearts and has connected well with the viewers.
There is also a contest running on Facebook and Instagram, where the brand is asking the viewers to upload a picture with the person, with whom you are #Bondedbylove (who is your support, protector or mentor) and then tag @mynykaa and use the hashtag on the respective social media platforms.
The hashtag #Bondedbylove has not managed to create any conversation on Twitter so far.
Below are few reactions on the video and contest posts: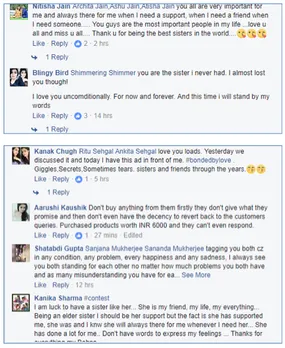 Would you like us to review Nykaa's latest Raksha Bandhan campaign? Let us know at team@socialsamosa.com or in the comments below.