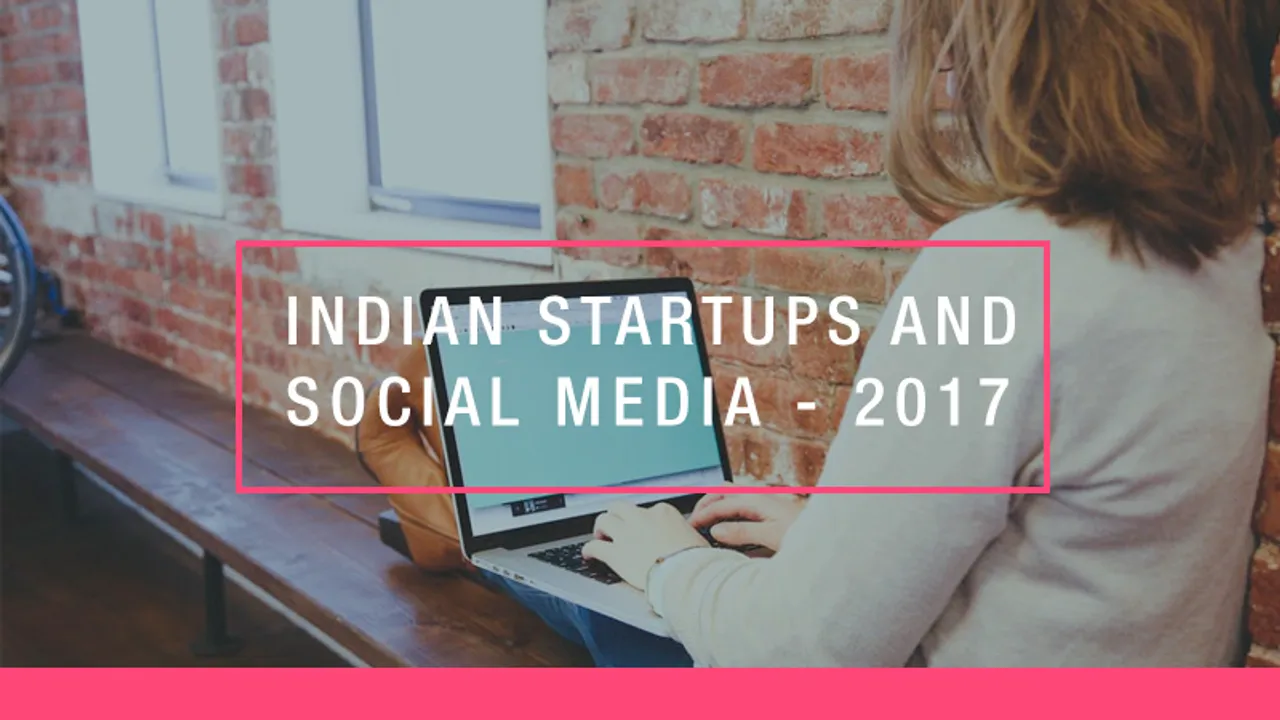 Some of the world's largest corporations have bloomed from their initial status as a startup, and back in India, thousands of startups are flourishing. Vaizle brings you a social media report compiled by tracking the activity of 100 Indian Startups in 2017.
The hottest 100 Indian startups such as Paytm, Flipkart, Snapdeal, MobiKwik, Netmeds, BigBasket, and many more were included scanning their social media activity and performance for the four quarters of the year 2017.
Spanning 13 categories such as Hyperlocal Ecommerce, Fashion and Lifestyle, Food Delivery, Fincance and more, this report tracked total social media engagements to the tune of 392.33 Million.
Among the top 100 Indian startups, Big Basket managed to claim the share of the most number of replies for any startup at 16% of the total 128,161 Replies that were tracked.
Tracing the actiivity and content sharing across four major social media platforms, Facebook, Twitter, YouTube and Google Plus, Twitter retained the highest percentage of content shared with 60.3%.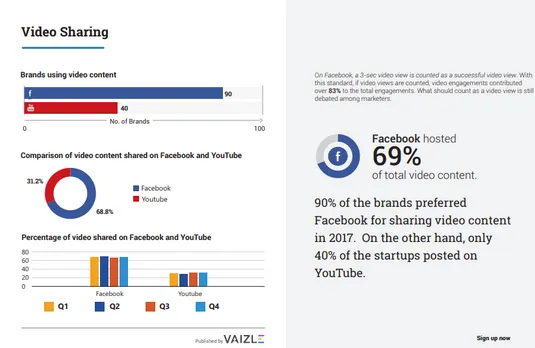 When it comes to video content sharing from the top 100 Indian startups on social media, Facebook dominated the list with a whopping 69% share.
Real Estate startups were the most active when it comes to posting on social media, with the Classifieds category in second place followed by Horizontal Ecommerce in third place.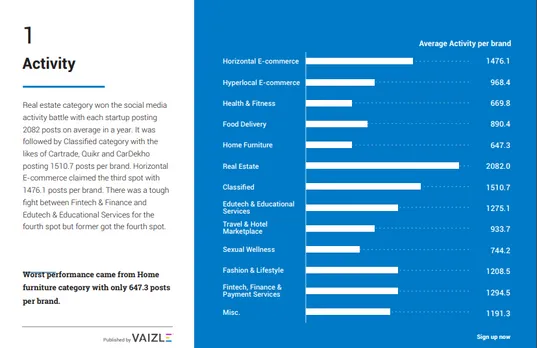 This annual report for the social media activity of top 100 Indian startups in 2017 was compiled by Vaizle.
You can download the complete report here.