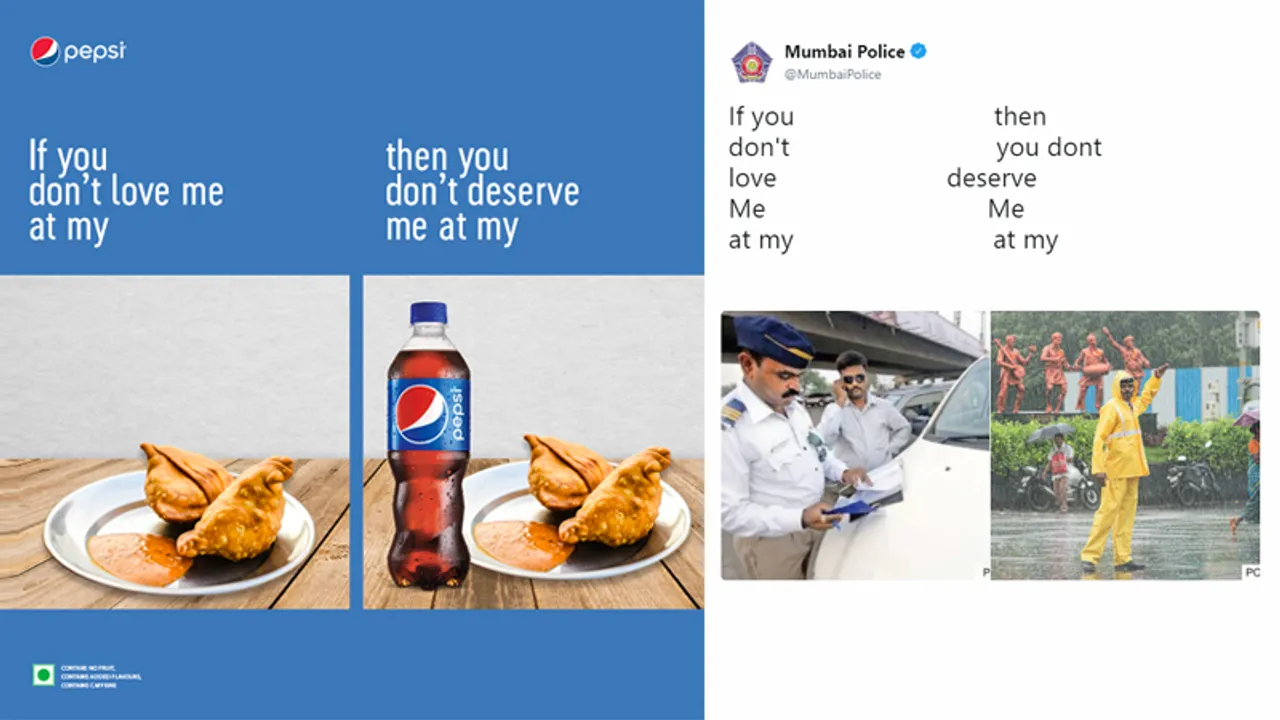 If you don't love me at my memes have been a sensation lately and these brands managed to use them in their social media marketing strategy.
One can never know what and how becomes a raging meme and we're pretty sure that the person to start the 'If you don't love me at my' memes had any idea of the sensation this meme format is to become.
Not only celebrities, but brands have jumped the bandwagon and created some quirky 'If you  don't love me at my' memes. Well, moment marketing done right.
Brands such as Pepsi, Lays, and Cisco attempted to create rib-tickling memes to be a part of the trend. Let's take a look.
Pepsi
Pepsi managed to blend in their latest campaign – Kyun Sookhe Sookhe He in the communication.
Mumbai Police
As usual, Mumbai Police got timing and context both right!
If you then
don't you dont
love deserve Me Me
at my at my pic.twitter.com/XUaxxTdfuv

— Mumbai Police (@MumbaiPolice) April 9, 2018
Lays
Lays banked on one of their most popular flavours.
Cisco
The brand stayed true to their personality even while leveraging a funny meme.
if you then you
don't love don't deserve
me at my me at my pic.twitter.com/3nmlcFtg5z

— Cisco (@Cisco) April 5, 2018
All India Bakchod (AIB)
AIB used it as an opportunity to create some engagement on their page.
These are some of the brands we came across. Have you seen any brand leveraging the 'If don't love me at my' memes? Let us know in the comments below or write to us on team@socialsamosa.com