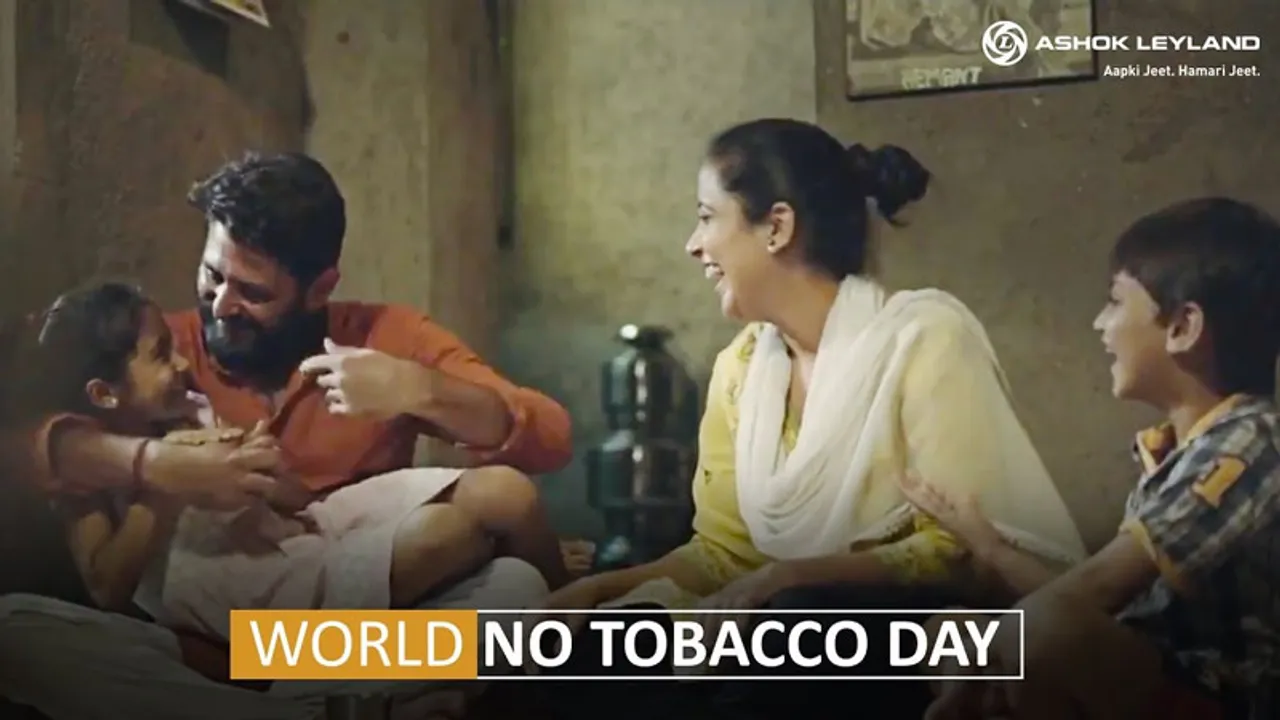 Each year, May 31st is observed as World No Tobacco Day, a commemoration of an official public health campaign by the World Health Organization. Brands too have aligned themselves with the cause by rolling out World No Tobacco Day campaigns every year to spread the word.
Over 6 million people lose their lives each year due to tobacco-related ailments and the figure is said to rise to more than 8 million per year by the year 2030. Countering this disturbing trend by raising awareness about the many harmful effects of tobacco use, even on the people around the user, WHO held the first World No Tobacco Day in 1987. With their World No Tobacco Day campaigns, brands are urging their consumers to adopt a healthier lifestyle.
Cigarette smoking, chewing tobacco and many other vices are extremely prevalent in India, with over 12% of the world's smokers in India, making themselves susceptible to breathing ailments such as asthma and chronic bronchitis, cancer of the mouth, lungs and more, tuberculosis and many more.
All over the world, brands take the responsibility to shed light on the ill-effects of tobacco use every year with some exceptionally creative and hard-hitting messages every year. This year, Social Samosa's list of World No Tobacco Day campaigns features contributions from various brands.
Ashok Leyland
MTV India
https://www.facebook.com/mtvindia/videos/10156241734185102/
Greeneagles Global Hospitals
Arre
https://www.facebook.com/ArreIndia/videos/2083446778578194/
AcneStar
https://www.facebook.com/Acnestar/videos/650658015265305/
Orient Electric
&feature=youtu.be
Fortis Mumbai
https://www.facebook.com/FortisMUM/videos/1535723336536027/
Saraswat Bank
https://www.facebook.com/SaraswatBankIndia/videos/1934541779910466/
INDIGO Paints
https://www.facebook.com/indigopaints/videos/1766875776681150/
Nicotex
This World No Tobacco Day, Nicotex brings you a musical inspiration with the #EkCigaretteKam anthem!

SHARE it with or TAG your friends and motivate them to take their first step towards quitting smoking, one cigarette at a time. Try Nicotex, it works! pic.twitter.com/B3NN1rYDej

— Nicotex (@nicotex_in) May 29, 2018
These were the World No Tobacco Day campaigns spotted by Social Samosa. If you think we may have missed out on some, do let us know in the comments or write to us at team@socialsamosa.com