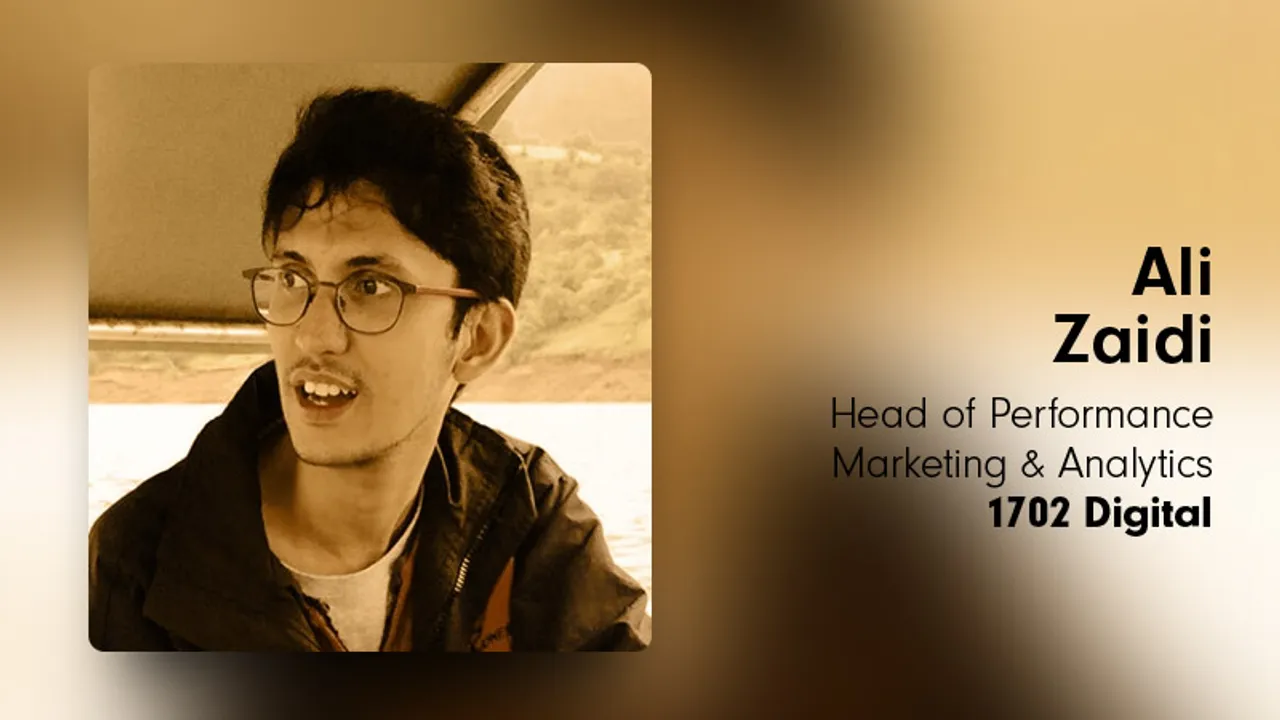 1702 Digital, one of the fastest growing digital marketing agencies, has announced the appointment of Ali Zaidi as their Head of Performance Marketing and Analytics.
Ali joins 1702 Digital to lead its digital Media Planning and Performance Marketing business pan India. He will reportto and work directly with Mihir Joshi, co-founder of 1702 Digital.
Ali comes with a decade of extensive experience of working with some of the biggest brands in the industry. He was one of the brains who spearheaded the growth of media planning in India. Right from the days of TV to digital, Ali's ROI based marketing experience spans across sectors and industries.
Before joining 1702 Digital, Ali worked with Mediacom as the Business Group Head at P&G. He has also lead media planning and buying teams at his tenure with Communicate2 (now Dentsu'sIprospect), Hungama and Infomedia18 among others.
As the Performance Marketing and Analytics Head for India at 1702 Digital, Zaidi would be actively involved in crafting a strong roadmap for the growth of digital AOR and media business across key categories such as BFSI, e-commerce, Entertainment, Education, FMCG and many more.
Commenting upon the appointment, Ali commented, "1702 Digital is one of the very few agencies which really concentrate on delivering value. In the times when Performance marketing metrics are ever so important, a lot of industry seniors are still get stuck on vanity social metrics on their media spends. I saw the driven and high performing team at 1702 Digital; Glad to join hands and deploy my years of experience to make1702 Digital differentiate itself by leaps and bounds."
1702 Digitalwas set up barely a year ago and has already won some pretty large mandates from leading clients across India. Commenting upon Ali's onboarding, Aanchal Arora, the founder of 1702 Digital said, "Ali is known as "ROI Personified" in the advertising industry, we of course had to get him on at 1702 Digital. Digital Marketing today needs to affect Toplines positively. Ali's excellent work ethics and constant innovative drive is going to do wonders for every client he touches. Along with Media and Analytics, Ali has a strong background in digital consultancy and zero-spill measures in media planning. 1702 Digital is going to consolidate its position manifold in the coming months with such a stellar and fast growing team"