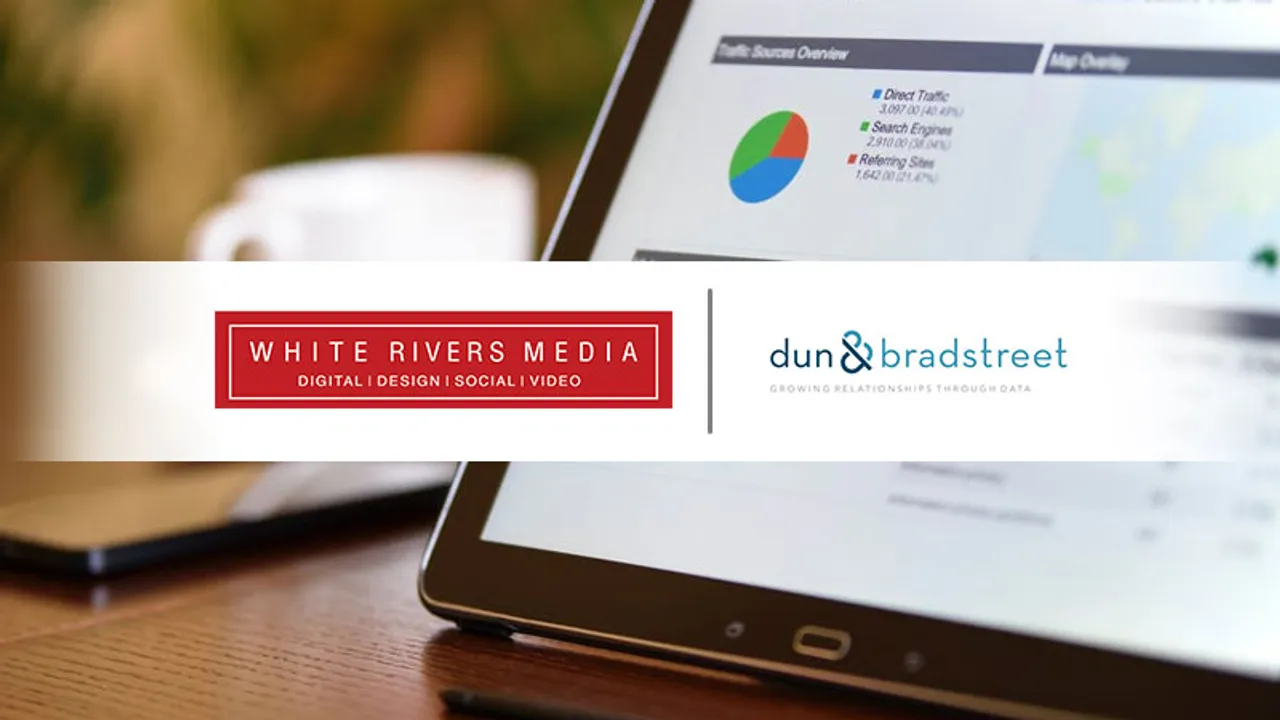 White Rivers Media has been given the digital media mandate for Dun & Bradstreet India in a multi-agency pitch. The account shall be handled from their head office in Mumbai.
The agency will be responsible for managing Performance Marketing, Online Reputation Management, Digital Listening, Search Engine Optimization, and other media duties of the brand.
Dun & Bradstreet (NYSE: DNB) grows the most valuable relationships in business, by uncovering truth and meaning from data, DNB connect customers with the prospects, suppliers, clients and partners that matter most, and have since 1841. Nearly ninety percent of the Fortune 500 and companies of every size around the world, rely on their data, insights and analytics.
Nayna Banerjee, Leader, Marketing & Communications Dun&Bradstreet, Indiasaid,"We are in the business of building relationships for our customers. Our database helps to uncover remarkable insights that our customers leverage to make informed business decisions. We are happy to partner with White Rivers Media in our journey to publish our content and insights across the Digital platforms, that is transforming the way businesses communicate with all its stakeholders. We have seen a similar passion in the team of White Rivers Media and are looking forward to working with them."
Commenting on the win, Shrenik Gandhi, Chief Executive Officer and Co-Founder, White Rivers Media, says, "We look forward to creating Digital Marketing stories with D&B, one of the Global Market Leader in this space, with the combination of impactful content marketing and tactful targeting, White Rivers Media aspires to the further uplift the brand's presence in the digital universe."
White Rivers Media will play a pivotal role in Dun & Bradstreet's plan to evolve as a digital-focused brand. With its exclusive team of experts, the agency will help the brand to further strengthen the brand identity and achieve optimum digital presence.