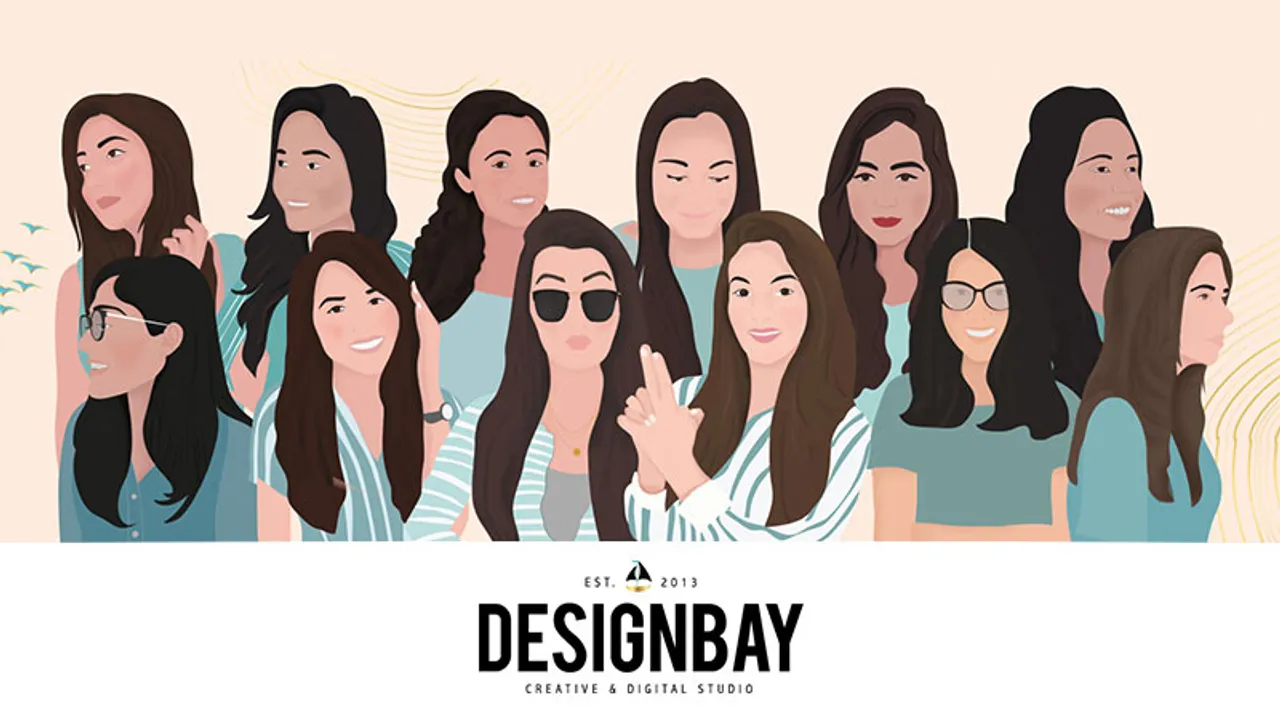 Who are we?
Passion translated to profession for Mallika Kejriwal when she branded her work and The Design Bay Studio, a Graphic Design and Social Media Agency, came into being. You'll find a team of about 15 people here, dedicated to your design and branding needs! Coming up with a business idea, the conceptualization and execution is work enough! - We take the rest off your hands!
Design Bay is an agency very strong in its design aesthetic, and no matter who the client - from a serious Finance industry or a fun Beauty Brand, we make it a point to extend our design aesthetic into all of it! Brochure designing, catalogs, professional portfolios and customized stationery for your brand, is our job. You know those creative invites that circulate in your WhatsApp chats? That's us too!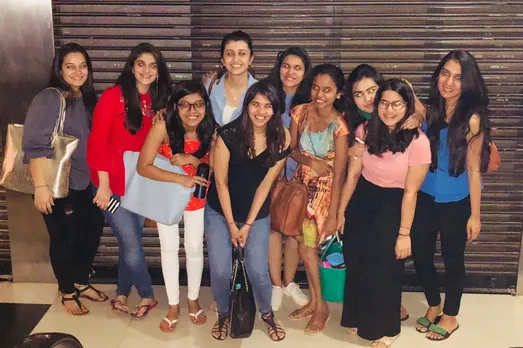 In terms of Social Media marketing, our team promotes your work through all possible digital media platforms, along with designing and curating content for the same. We are constantly brainstorming here at the Design Bay Studio and come up with interactive and engaging promotional campaigns and content for your brand. Browse through our services and refer our completed Projects, to know more on how we can help your or your brand on our website
What's in the name?
The name of the Company has a funny story behind it! While she was still a freelancer, working from home, Mallika had exhausted her mind trying to come up with the name, and as always when a designer is doing something for themselves - nothing is good enough! There's always something amiss! In the midst of the back and forth of just the name (don't even get her started on the logo) here's the funny part! - she and her husband were downloading torrents - before netflix ever came into play - from the legendary website - pirate bay - and that's when her husband had a 'Eureka' moment and said - why not call it Design Bay!! It had the word 'Design' and being based in Bombay - it was an easy sell to be honest! The Design Bay Studio, stands for a niche studio in South Mumbai (a.k.a. - The Bay).
What we do?
●Brand Identity Design & Development
●Graphic Designing
●Website Design & Development
●Internal Branding
●Brand Strategy & Positioning
●Packaging Conceptualisation & Design
●Social Media Marketing & Advertising
●Exhibition Collateral & Conceptualisation
●Blogger Associations & PR Packages
●App Development
●Email Marketing
●Search Engine Optimization
Why we do it?
The entire Design Bay team loves design! Even the business team gets so inspired looking at the designers that they want to learn the software too! That's why we do it! It our form of de-stressing even with all the stress, chaos and deadlines (DEAD.lines) - we enjoy what we do! To the point that it physically hurts when clients approve the bad logo, or fix on the worst colour combination!
How we evolve?
The key to evolving is Research constantly updating yourself! This is similar to how a newspaper is read on a daily basis - you've got to be on top of the game! Reading Blogs, Articles on what's new, Zuckerberg's' updates & how Instagram has developed their app with new features, going for events, even buying design books on a regular basis - is what's important for any agency out there! We've got to ensure we know it all in the Marketing aspect, along with learning new tricks that our design softwares often surprise us with!
At work, internally, we ensure our Employees develop the Culture our Founder wishes to carry forward. With the industry growing at a rapid space, we sometimes tend to forget a lot of values that have gotten us far. However, at The Design Bay Studio, we have monthly training sessions amongst our team that ensure these values are never forgotten!
Social responsibility in social media
Every month, we generate content buckets for our clients that emphasize on the various topics that we can use for our Social Media Handles. Out of them, Social Responsibility is Key. CSR Activities for any brand, always adds value to them. We also do recommend on a time-to-time basis, some NGOs that our brands can tie up with. This helps build a positive impact to the page.
Need of the hour
Language! Always use simple words & short / to-the-point sentences on your Social Media Pages. Never over-do it with the text. Text on the creative is a complete no-no! Keep your images as photographic and visually appealing as possible.
We learned the hard way
Social Media is extremely Dynamic in nature, as a service. Be it the weekend, a Friday night or a Sunday morning, you've always got to be on it! But that helps ensuring everything is on track & nothing gets missed out.
1. Have a ready Calendar Template for you to fill in every month!
2. Set a consistent Posting schedule
3. Always be on it! Keep tracking & checking every Business Page you manage
4. Keep up with the constant changing trends - you'll be shocked at the kinds of things that are trending!
5. Ensure you're tapping the right target audience in order to avoid getting followers that aren't going to turn into your customers.
They work with us
●Taj Khazana, Taj Group Of Hotels
●Asian Paints
●Columbia University, New York
●Future Group
●Girnar Tea
●KOKO Restaurant
●One Street Over by Chef Kelvin Chung
●Sweetish House Mafia
●Sprout Gourmet Kitchen
●Ministry of Salads
●Natures Basket
●FoodHall
●HomeDelight / Sargam
●Blue Sea Banquets
●Jindal Cocoa
●The Mad House Cafe
●The Filos Cafe
●Carters Blue
●Me!Bath India
●Elenblu Cosmetics X Nykaa
●Colors TV X Brandwok, UK
●Crescent Moon Exhibitions
●AS Motiwala Fine Jewellery
●The Stylease
●Poshtik Pregnancy Care Products
●Bubber Couture
Industry as we foresee
The response received by several brands from the Digital Marketing initiative done by them, has been phenomenal. Advertising on Facebook turned into targeted followers, designs turned into an image of the brands and inquiries turned into leads with these leads finally turning into conversions!
When you focus & ensure you're doing the right kind of marketing,automatically everything falls into place! Other than Social media Marketing, we also feel Videos would become the future.With the growing increase in watching videos rather than creative's,Videography will be the future!
A day without Internet
A Holiday!!
Lastly, are you hiring?
Yes we are!