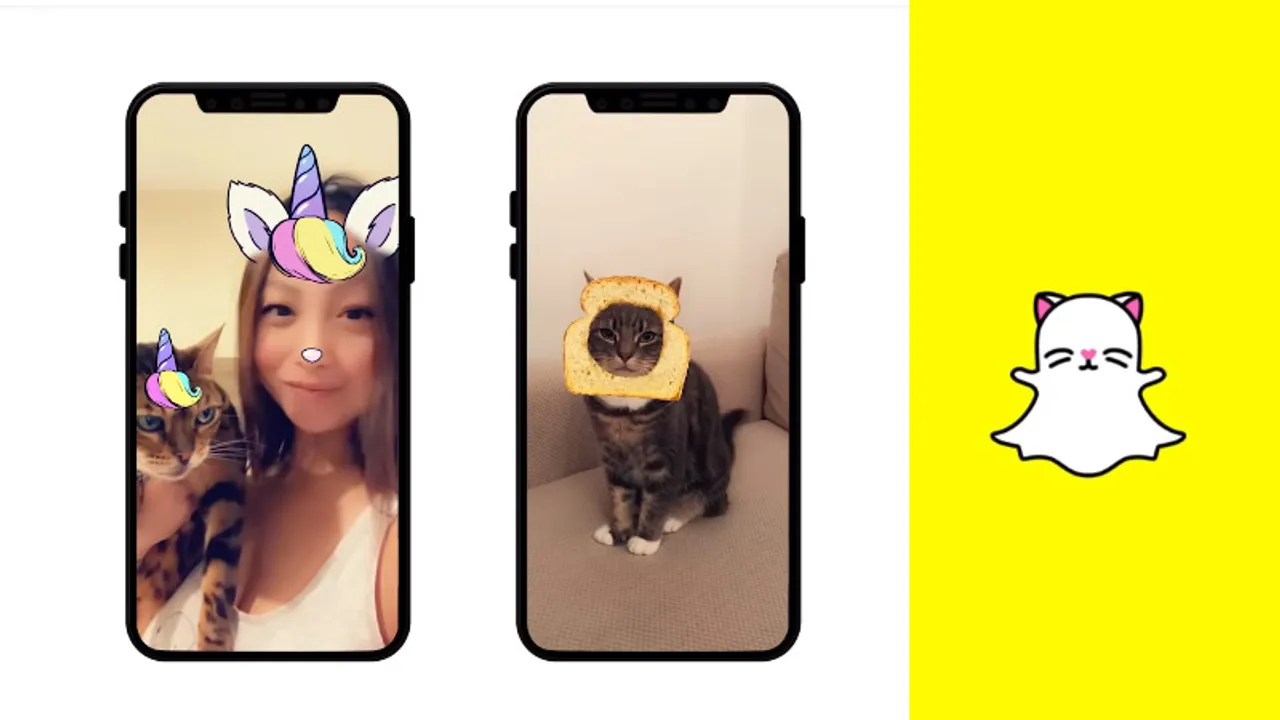 In a recent update, Snapchat is introducing Snapchat cat lenses, filters for your cat in the frame. The feature may be erected upon the filters based on object-recognition.
Filters for cats..... finally feels like 2018 now. Augmented reality is not far away.
These filters are like any filters you'd use, just cat-specific. Give your cat unicorn horns and make them feel unique or place a cut-out toast over their face and make your Garfield goofier than ever.
The platform rolled out filters based on the object it recognizes last year. These filters were mainly for food, pets, vacation destinations and more. So, if you got food in a frame, a filter would appear saying "What Diet?" and so on. The cat lenses seem to be a cultivated and specified version of these filters.
The internet has rumbled numerous pet photos and videos that are more amusing than people wearing pants to chill at home. The pet-storm is going to get a shift in the wake of these new filters.
These special Lenses will appear alongside other face Lenses in the Lens carousel, and be designated by a paw print on the Lens icon. An on-screen tip will prompt you to grab you furry friend. From there, the Lens should quickly apply matching or complementary Lenses to your faces!
These cat Lenses will appear in the carousel from time to time, beginning each day this weekend. Examples include Lenses that transform you and your cat into an angel or a devil, watermelon heads, and more.
Over 70 million people play with Lenses in the Snapchat camera each day. They average 3 minutes of play time each, which adds up to 500 years of daily play time on the app daily!
You can search "cat" in Discover to see all the public community Snaps.
Snapchat is making major changes to itself in the course of losing business and user base. Introducing Snap Originals, collaborating with Amazon for a shopping feature, redesigning and more.
While adding cat lenses might not solve any of its problems which are too many at this time, this would boost the engagement on the platform. As, cats are the next best thing after dogs(yes, it might be different for you) and adding quirky filters to their face could be the next fun thing to do.