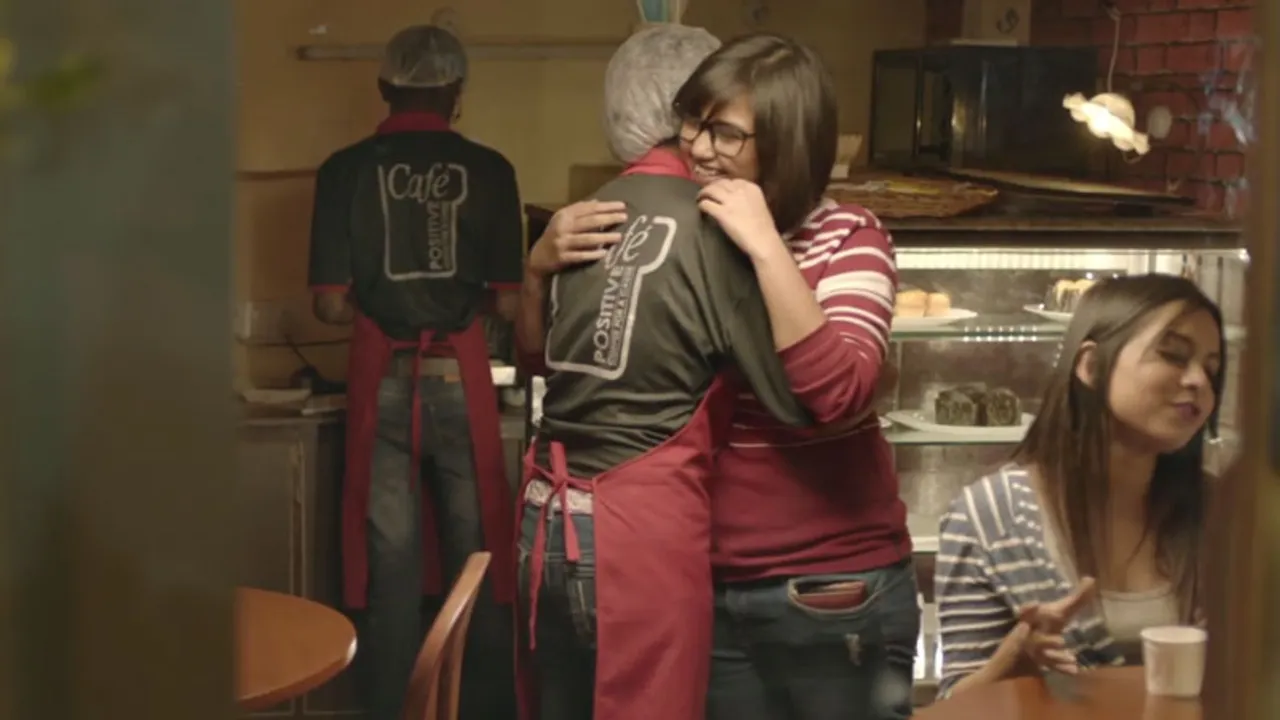 We are oblivious of the fact that prejudice is the actual illness and support is one of the main things that can truly fight HIV. To spread this message, the team at J Walter Thompson, identified an initiative which is being supported by a Kolkata based NGO named OFFER (Organisation for Friends, Energies, and Resources founded by Kallol Ghosh) and came up with this digital film.
The objective of the film was to reflect how, if welcomed with an open heart, HIV positive people can live a normal and better life.
Conceptualized by J Walter Thompson, the digital film called 'The Positive Move' tells the stories of some HIV positive teenagers who refused to give up, dared to dream and gave birth to 'Café Positive' – Asia's first café run only by HIV Positive people. The film portrays how these people were neglected emotionally and physically by their friends, families, and society and then goes on to show how instead of fading away, they started a café with their own initiative and how a few good people stepped forward to the open the doors of hope for these bravehearts.
Sharing his views on this unique film, P. Anand (Chief - Services & Solutions, Tata Steel) said "We, at Tata Steel, have always been concerned about being a true corporate citizen and firmly believe in a closely bonded society. The idea emanating from the film is to go forth and tell this story about how one can survive and thrive when doors of hope are collectively opened."
Adding to that, Vijay Jacob Parakkal, Sr. VP & Managing Partner, J Walter Thompson, Kolkata says, "We found the Café Positive story of grit, determination, and acceptance by people very touching. It does open our doors of perception. We are thrilled to partner with the Tata Pravesh marketing team to tell this story with a powerful message on the World AIDS Day.
Arjun Mukherjee, VP & ECD, J Walter Thompson, Kolkata says, "When it comes to how society treats HIV positive people, of all things, there needs to be a big shift in behavioural change. This film shows that, along with spreading HIV awareness, if the society, in general, welcomes these people with open arms, they can bounce back and contribute to mainstream living."
Presented by Tata Pravesh and directed by Abhishek Sinha of Made in Calcutta production, the film #OpenDoorsToHope was released online before World AIDS Day.