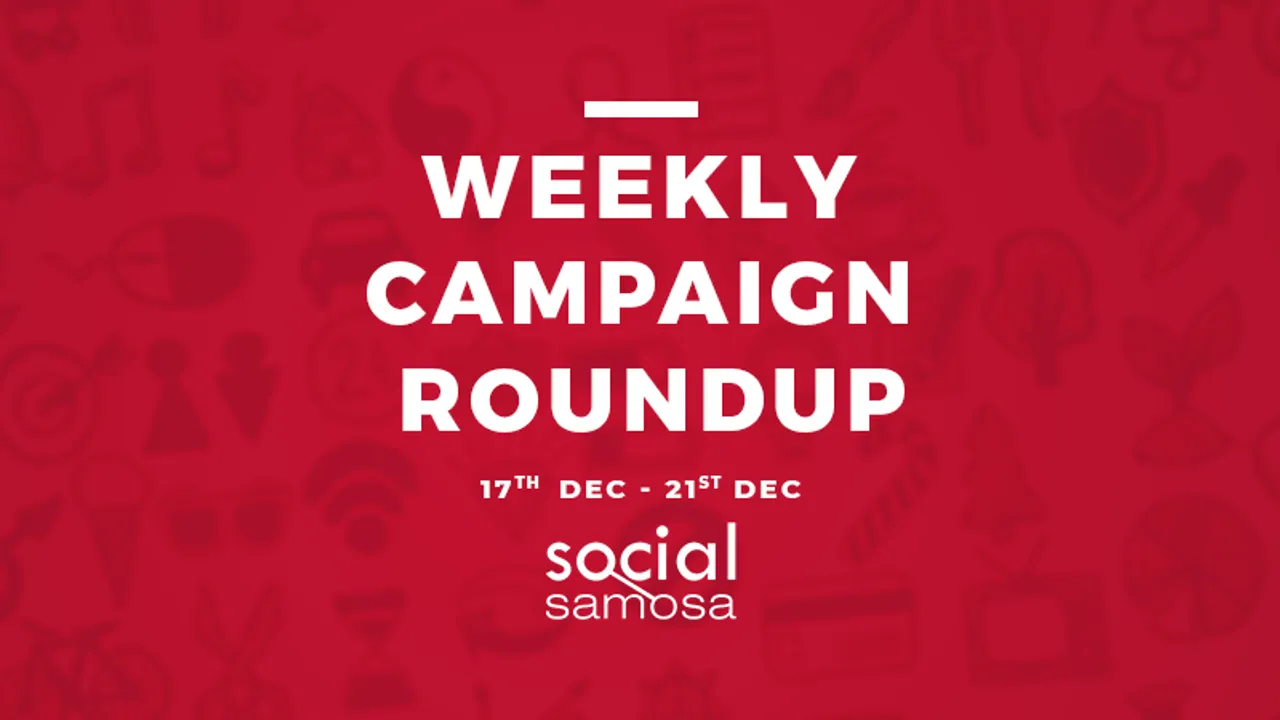 Here's to another week of some impressive work from brands and agencies all over the world. Check out some of the social media campaigns that were rolled out this week.
Social Samosa's weekly digital marketing and social media campaigns roundup this week features UN Women's #DrawALine, a list of YouTube's top global campaigns from 2018, OnePlus' marketing strategy, and more.
Learn more about the trending and hottest new social media and digital marketing campaigns with Social Samosa's weekly social media campaigns roundup for a condensed summary of the industry.
Payyanur Eye Foundation's advert would open your eyes
Payyanur Eye Foundation's advert looping around their cause, a healthy eyesight for all with a speck of humour is as right as eagle's eyes. Read more here.
UN Women and Dentsu Webchutney raise awareness about gender violence with #DrawALine
Dentsu Webchutney, the digital agency from Dentsu Aegis Network, has partnered with UN women to raise awareness about the gender violence that goes unnoticed with their new campaign #DrawALine. Read more here.
3 Ways OnePlus India is Killing It on Instagram
Influencer Marketing has seen exponential growth and OnePlus in association with Ripple Links have leveraged influencers to build engaging content and enhance community engagement. Read more here.
Say #NoMoreHalfBath with American Standard's Genie all set to bring about a change!
A good shower is the simple answer to the most complicated problems of life. With American Standard's Genie shower you experience a complete and relaxing shower. Read more here.
Hindustan Unilever's, 'The Shower' drips empathy for villagers
Hindustan Unilever seeks to remind us the value of water and the urgency of saving it to sustain life, and give a glimpse of villagers' plight, struggling to survive. Read more here.
YouTube Global ads leaderboard: Top 10 campaigns of 2018
Youtube has released a special edition of its ads leaderboard showcasing the top 10 ads of the year globally. Read more here.