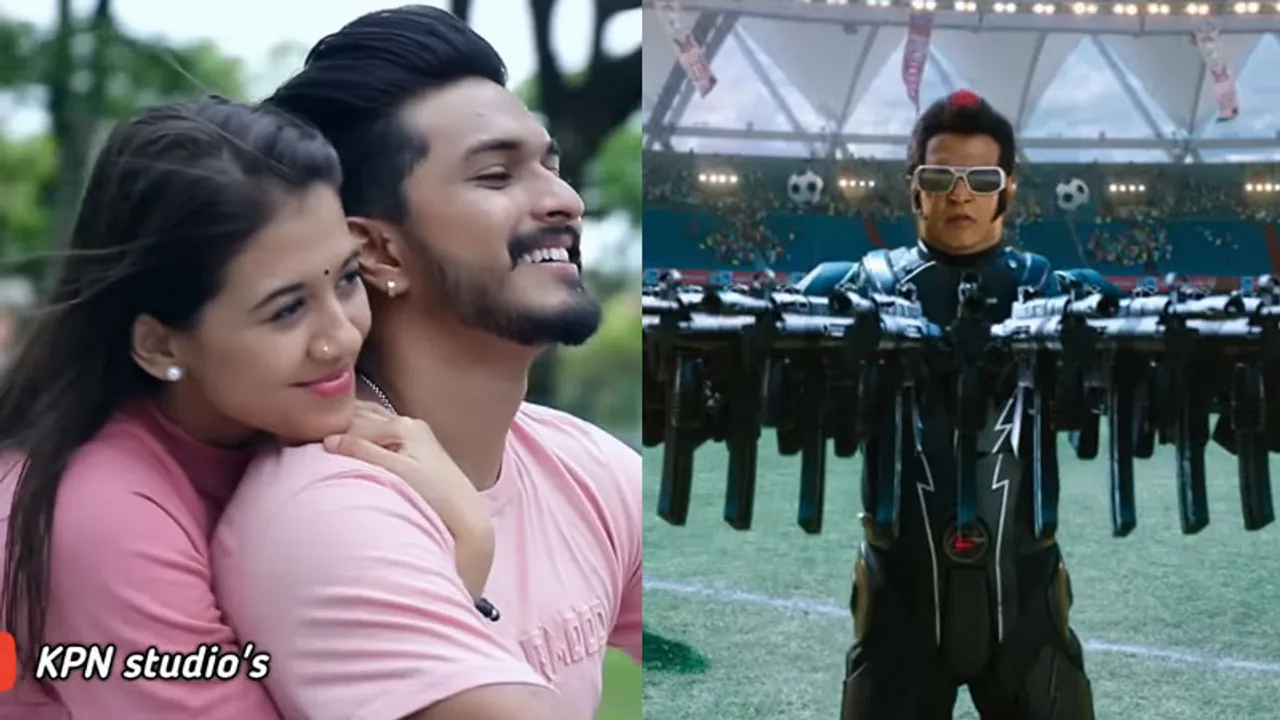 Recognising the massive demand for local Indian language content, and celebrating the success of the fastest growing creators from Tamil Nadu, YouTube also announced that 44 Tamil channels have now crossed the 1 Million subscriber mark, and 570 Tamil channels have reached the milestone of 100K subscribers.
Sharing insights from YouTube Rewind 2018, the annual look back at the year, YouTube highlighted that many trending moments of the year came from the city -- from falling in love with village food recipes fromVillage Food Factory, to the trailer of Rajinikanth and Akshay Kumar starrer &feature=youtu.be" data-saferedirecturl="https://www.google.com/url?q=https://www.youtube.com/watch?v%3DowPuQjInzO8%26feature%3Dyoutu.be&source=gmail&ust=1544593971611000&usg=AFQjCNHotbr3_c0H_5yq2M9Z2JmEHCTRPA">2.0 being the second most trending movie trailer of the year, to indigenous creators like Subhalaxmi from Cheeky DNA crossing the 6 million views for her 90 plus uploaded videos, and Sony Music South's Madras Gig track " data-saferedirecturl="https://www.google.com/url?q=https://www.youtube.com/watch?v%3D21g3Q9O8XL0&source=gmail&ust=1544593971611000&usg=AFQjCNGkVwzKLKDiJmECNblo2b63xD-Fjw">Orasaadha garnering 48 million views. Additionally Tamil Pop Music got the city grooving on Prabhu Deva's  " data-saferedirecturl="https://www.google.com/url?q=https://www.youtube.com/watch?v%3DQVgSyvzmbxw&source=gmail&ust=1544593971611000&usg=AFQjCNHYY5OLNlUI-chou5vhng7RKNOscw">Gulebagavali.  
Talking about the success of Tamil creators, Satya Raghavan, Director, Content Partnerships, YouTube in India; "It's an incredibly exciting and inspiring time to be in India, especially for video content. Over 245 million unique users are coming to YouTube in India every month, and they continue to love and engage with the content that creators are putting out. In 2014, we had 16 YouTube channels with more than 1 million subscribers in India and today that number is over 300.  We're adding two more channels to the list almost every single week, which is an astounding rate of growth. A lot of this growth is coming from local native Indian languages. Our Tamil creators and channels are infact growing at a staggering rate across verticals such as Learning, Food, Tech, Comedy and Music."
He added, "Over the years, we have invested heavily in growing and nurturing the creator community in India, and are excited to see how emerging YouTube stars have also showed up in a big way in the year's Top Trending Lists."
The Tamil creators reached new heights this year, and this robust growth reflects the dynamic nature of the creator community, with incredible talent surfacing from across the region. Infact 4 of the top 10 language creators this year are creating content in Tamil -- Infobells - Tamil , Village Food Factory, BehindwoodsTV  and Tamil Tech.
YouTube also shared the list of top Tamil Creators by subscribers:
At the event, YouTube also revealed many other International and India trends of 2018 and invited leading Tamil Creators and Channels, including Cheeky DNA, Village Food Factory, Black Sheep, Chellame Chellam, Vikatan TV and Sony Music South to talk about their journey on YouTube.
With plans to further invest in supporting local language creators succeed online, YouTube shared that it will continue to host a number of initiatives to inspire and find newer creators. YouTube will continue to invest in programs like YouTube Next Up, inviting creators to showcase their talent and gain from mentoring by YouTube and countries top creators. In addition to that, YouTube will further invest in hosting initiatives focusing only on creators down south as the demand continues to grow.