The article imbibes inputs from advertising industry experts who churn out 6 disruptive marketing trends 2019 to look forward to.
The advertising, marketing, and media industry had its own share of highs and lows in 2018. 2018 also saw some outstanding work from the agencies and marketers in terms of communication where social experiments in advertising took the center stage.
"By and large I have observed that if the economy does well, advertising does even better- the rule of thumb is that 1.5 times better. So for instance, if the economy is growing around 8% you will find advertising growing around 12%. Overall economic growth is impacted by clients' sentiment and advertising in India is very sentiment driven," commented Ashish Bhasin, Chairman & CEO - South Asia, Dentsu Aegis Network.  
There is one more economic factor which Bhasin thinks has been underestimated, the monsoons- a large part of our agriculture is still dependent on monsoons. "Hopefully the monsoon should be good and if it is good that will yield very good results for us. Also, 2019 will be the first time the Indian advertising market crosses the 10 billion dollar mark. That will make us amongst the major advertising markets."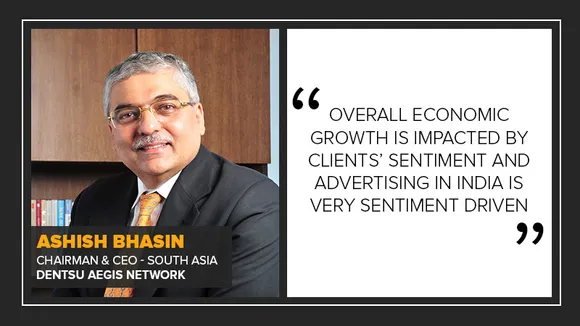 It will be interesting to see what 2019 has in store. Let's have a look at what our experts have to say about the advertising trends they foresee in the new year.
The growth and growth of Digital
Experts see the digital trend continuing significantly and will become the primary channel for brands to communicate with larger audiences. It is going to grow faster than any other medium with mobile driving it's growth in a big way - 95 out of 100 new internet users are coming from mobile. The industry had double-digit growth in 2018 and expect the same next year - probably even better.
Digital AdEx will grow steadily in 2019 by contributing up to 22-25% of the total advertising budget.
In terms of communication also brands are finding it easier and far more comfortable to come up with longer versions of creatives which has always been constrained on television. The marketers have become far more experimental and the trend will continue and will get boosted by the rollout of 5G or 6G in 2019-20.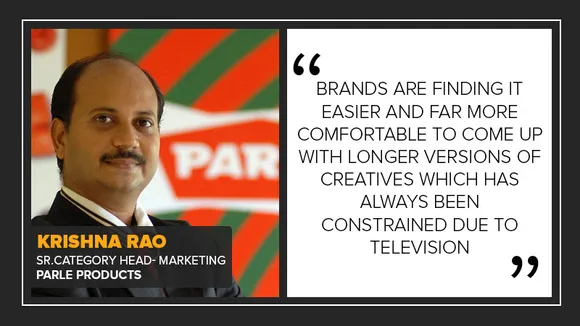 2. The Rise of Influencer Marketing
Influencer Marketing will see a major shift in 2019. 2018 was when it started dipping a lot. With increased scrutiny for relevance and authenticity, influencers will need to find ways to show organic following based on truly amazing native content. We will see deeper and longer-term integrations with influencers. Influencers will soon move towards performance-based incentives instead of purely flat fees. Instagram will grow more and we will see some new marketer-friendly relevant formats being introduced here.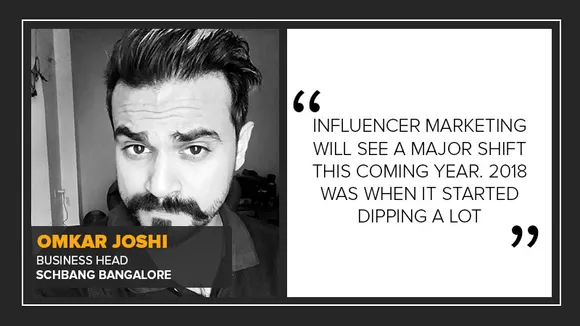 Micro Moments will become the buzzword in 2019 much like virality 'became viral' a few years back. Brands who master this area in this year will reap huge dividends in 2020.
3. Mobile video spends on OTT platforms
Mobile video spends on OTT platforms are poised for a huge growth on account of Marquee events like the IPL, Elections, Cricket world cup 2019 coupled with an increasing mobile internet penetration. Video ads will become the most engaging way of ad storytelling.
There will be a massive rise in subscriptions to OTT platforms. OTT will become a first-screen experience. Advertising spends on these platforms will definitely be higher.
Mobile ad spends will skyrocket thanks to the increase in numbers of smartphone users. The more time users surf the web on mobile the mobile ad spend has the potential to increase.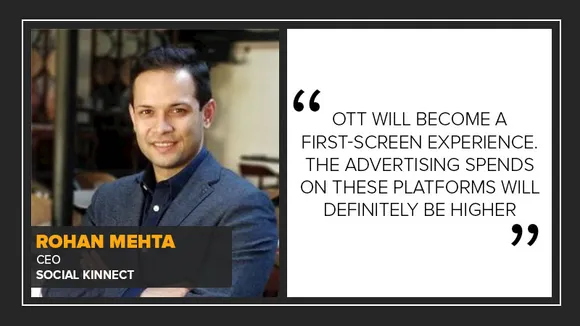 4. Content creation- Quality over Quantity
While storytelling continues to be at the center of all content, there will be a shift towards higher quality content over the quantity of the content created.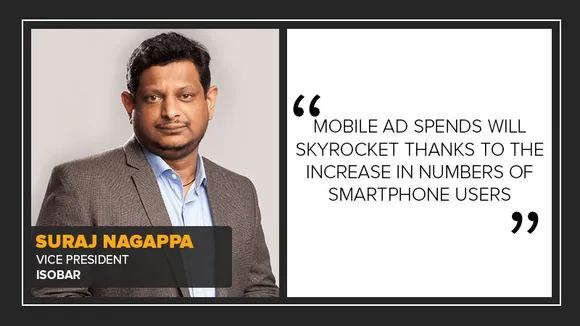 5. Omnichannel marketing
Platform Specific strategies will be even more conspicuous and we will see maturity there from the brands. While this happens, more and more brands will embrace an omnichannel marketing plan.  Advertisers will prioritize the user experience by pushing more engaging and user-centric touches to their ads
6. Use of AI, Chabots, and Voice Assistants
Gaining traction in the coming year would be increased emphasis on reducing consumer friction at every touchpoint, technology driving use of AI and chatbots, integration of smart speakers and audio in the marketing mix, more local, long-term influencer partnership to drive ROIs. Voice assistants, regional content and e-commerce to become a mainstay of every digital marketing strategies by end of 2019.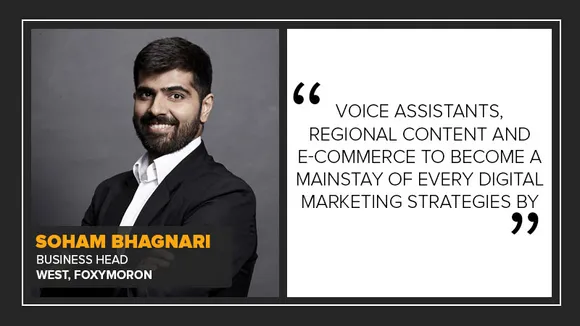 The larger focus in 2019 will be on understanding, tracking, and managing first-party data. CRM implementation will be a high priority on every CMO or CEO's task list. The experts expect spends to plateau this year and remain steady. The main reason being the Indian political landscape and the upcoming elections which will be a digitally fought battle above all else.  With digital landscape changing fast at the backdrop of newer technologies, the marketer's task is cut out to deliver higher ROI by making the right choices.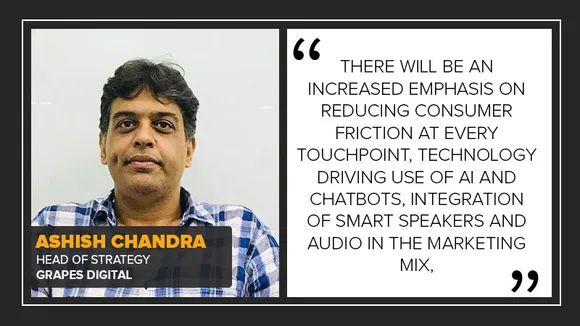 Finally, Urban India's majority on internet platforms will be threatened by an increase in lower-tier cities/rural internet penetration.
(Inputs from Ashish Bhasin, Chairman & CEO - South Asia, Dentsu Aegis Network, Rohan Mehta, CEO- Social Kinnect; Omkar Joshi, Business Head, Schbang Bangalore; Soham Bhagnari, Business Head - West, FoxyMoron; Suraj Nagappa, VP- Isobar; Ashish Chandra, Head of Strategy - Grapes Digital and Krishna Rao, Senior Category Head-Marketing, Parle Products).