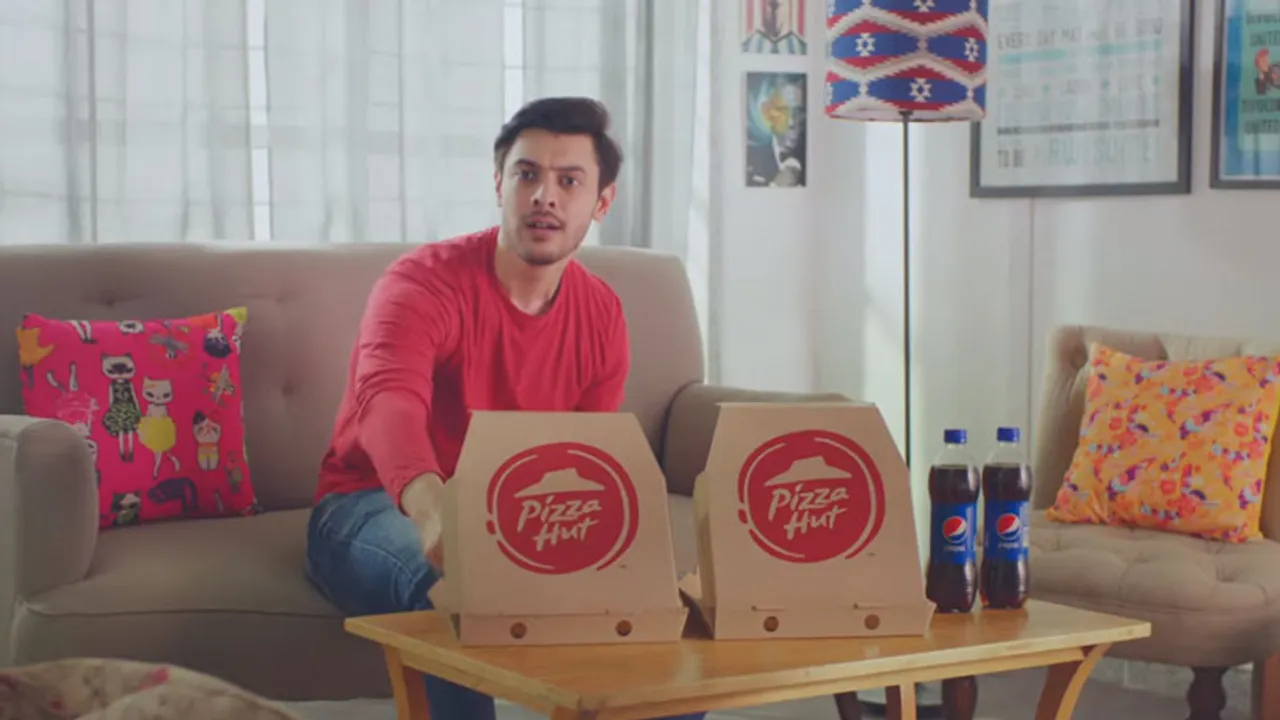 Taking a dig at cliched deodorant ads Pizza Hut Digital Campaign for millennial netizens highlights the 'aroma' of Pizza Hut's pan pizzas
Pizza Hut aims to use the potent combination of humor-based content, delivered via digital platforms to reach and engage audiences. Given the brand focus on delivery channel in 2019, the film also highlights Wow Delivery. The film is conceptualized by Ogilvy India team, made by Firecracker Entertainment and directed by Vishal Mangalorkar.
Pizza Hut sold its first slice in India in July 1996, has won the hearts of millions of Indian customers over the past two decades by serving the best, the freshest and the tastiest pizzas to all the pizza lovers in the country. The brand had earlier launched a series of  advertisements as part of 'It's Time to Switch' campaign, which highlighted the taste that sets Pizza Hut pan pizzas apart from every other brand.
Commenting on the thought behind the film, Prashant Gaur, Chief Brand and Customer Officer, Pizza Hut India Subcontinent said, "Taste is the biggest driver in our category and we take pride in serving the best, the freshest and the tastiest pizzas to all the pizza lovers in the country. We wanted to make a fun film that highlights the distinctive aroma of Pizza Hut pan pizzas in an interesting way. This ad not only achieves that objective, but also enhances it with the element of a surprising twist at the end, that successfully piques viewers' interest and makes it memorable. We hope our differentiated content strategy and digital push will spur conversations around the film amongst netizens. This is a first of many more films we will be launching going forward, given that millennial audiences are highly invested when it comes to consuming video content online."
Pizza Hut is planning a range of digital promotions to create buzz around the film launch online. The promotions will invite audiences to be a part of the fun and give further momentum to the campaign.
Said Kapil Arora, President - Ogilvy Group Companies – North about the film, "What's the precursor to a lip smacking, delicious pizza from Pizza Hut? It's irresistible aroma! One which entices your taste buds, in anticipation of the treat to come. We decided to dramatise that very enticing aroma of the tastiest pizzas, in this campaign. Taking on stereotypical, fake deodorant and toothpaste attraction stories, we contrasted the magnetic pull of irresistible pizzas from Pizza Hut at a fabulous price as the real deal."