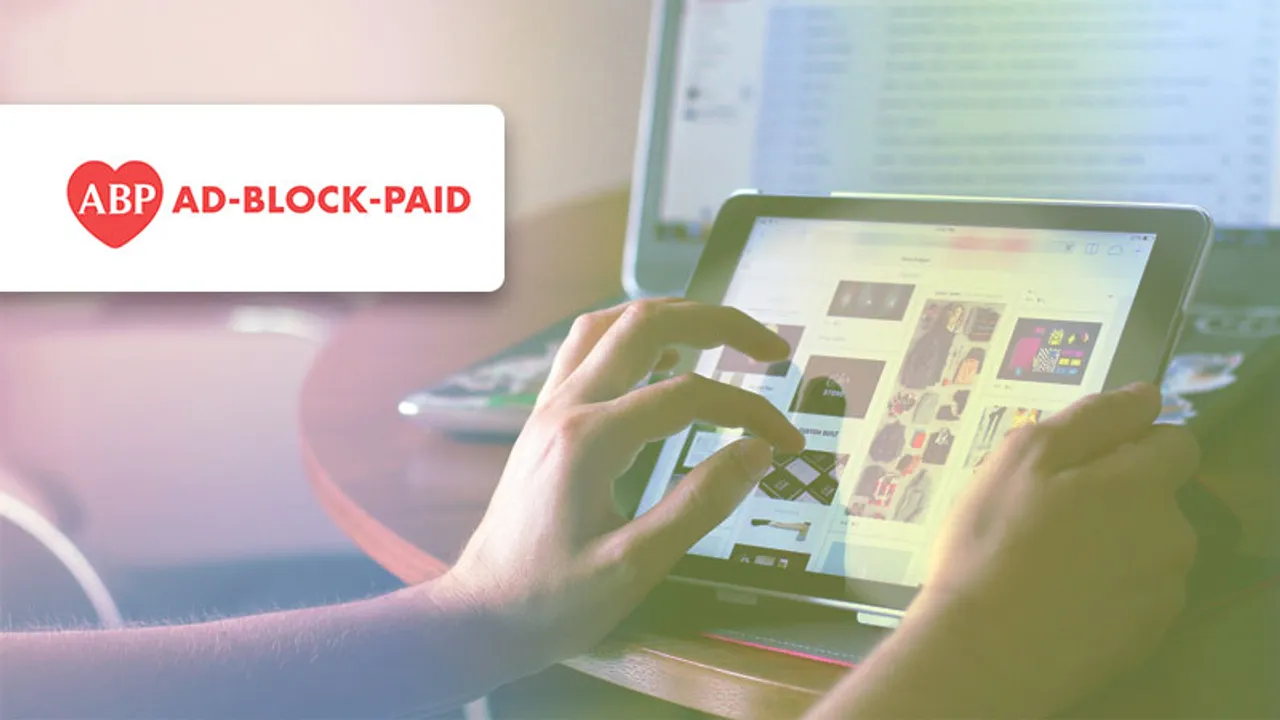 About the tool
To the Digital Publishers:
Adblock-Paid was created to help the digital content providers who are facing losses incurred due to adblockers. The tool aids in recovering lost revenue without disturbing their current subscriber base. The tool is basically a small script file copied to the publisher's website, which opens a dialogue to adblocking customers/viewers and requests them to whitelist or gives them friendly payment options. (As per 2016 PageFair report there are 615 million adblocking users of which 113 million are from India. These numbers would have crossed 1 Billion by today).
To the users:
The tool helps in the creation of a universal subscription account so that a viewer can visit any website that is tied up with us and can pay the required price for his visit. In that way, we avoid subscriptions that are localized to only a particular publisher. His credits will be seen from his portal or in the adblock-paid plugin.
Who founded the company?
Adblock-Paid is founded by Mahesh Bhupathi Parthasarathy who is a serial Entrepreneur. His First company "Changermints Pvt Ltd." was the first FINTECH company with an innovative solution to solve the change problem.
He successfully spearheaded the company from inception from investment to till exit.
It is co-founded by Kiran Valluri who has 19 years of experience in Software Development, big data analysis, and Blockchain development., he has also created many cross-functional platforms like Oho events and Hire My farmer (HMF)
What platform does it cover?
We support all the publishing platforms which can be the native publishing platforms, WordPress and bloggers also.
Features of the tool
The tool has an instant hard-wall creation feature (which detects the adblockers) and stops them from reading the content, and soft-wall feature allows adblocker users to skip the hard-wall and read the content.
We also have a popup customization feature through which the popup can be customized according to the publisher's interest.
We have 'prevent-script' mechanism that will disable the script in requested countries.
We also provide 'skip-count' which allows the publisher to trigger a hard-wall after the user skips the popup for the given number of times as requested by the publisher.
We have a 'watch-dog mechanism' which watches when smart users who temporarily stop the script and try to watch the content; this feature stops those users and overrides smart scripts running in the background.
We also have a script update mechanism where the users will be notified for any updates in the script.
What analytics does this tool provide?
We provide detailed analysis about the number of users who are using Ad-blockers, who are not using adblockers, number of adblock users from different countries, patterns of the adblock users spread across at any given time, number of conversions, number of Skippers, Earnings analysis etc.
In addition to that, we give global analytics, country-based analytics, time-based analytics.
All the data stored is GDPR complaint.
We also give analysis about a number of repeated users vs. a number of unique page visits.
Does it give an option to download the report?
We give the option to download all the aforementioned reports in pdf format.
What kind of sentiment analysis does it do? And how accurate is it?
We provide detailed reports or conclusions, but no predictions, these sentiment analysis is done from the huge amount of data we collect from publishers, like what is the conversion ratio, how many people have been converted? And how many people are yet to be converted. Our reports are accurate as our trackers cannot be disabled by any adblocker.
We also provide sentiment of conversions for different subdomains of any given publisher. Apparently, we are not implementing any AI models to come up with any predictions.
What's the algorithm for sentiment analysis?
We use our home-grown algorithms to arrive at conclusions regarding the conversions; We don't deduce any predictions about the user behavior regarding adblockers as of now.
What are the brands/agencies that are using this tool?
We are a start-up who recently ran into market operations after 8 months of intense development. We are having active conversations with all major publishers in India, Germany, and Sweden.
Pricing and Packages
Publishers can use our script at absolutely free of cost, the publisher can just signup, complete the registration process, enter his bank account details and start receiving payments by the end of every month.
However, we retain a small portion of the money that has been raised, which we use it for the sake of operations and maintenance which will be as low as 5% of the money raised.
Road Map?
By the end of this year, we are envisaging to have offices and operations at 8 European Countries, a few American States and India.
Team
The team is 8 members small, highly experienced software professionals who actually created two successful ventures called "OhoEvents" which is an event management platform, a successful venture which is highly scalable in terms of market and technology;
"Hire My Farmer (HMF)" which is another venture created by the same team with the vision to save the farmers, prevent the middle man and connect the retailers directly to farmers, which is another technological marble where the use of big data analysis, GPS, Google Maps have been made. In HMF the retailer can directly get in touch with the farmer. Based on the season, based on the crop, based on the region, based on the soil profile, based on the yield output the production operations are managed. HMF has also been awarded by Govt. of Andhra Pradesh as best start-up in the agricultural sector.
Are you hiring?
Yes