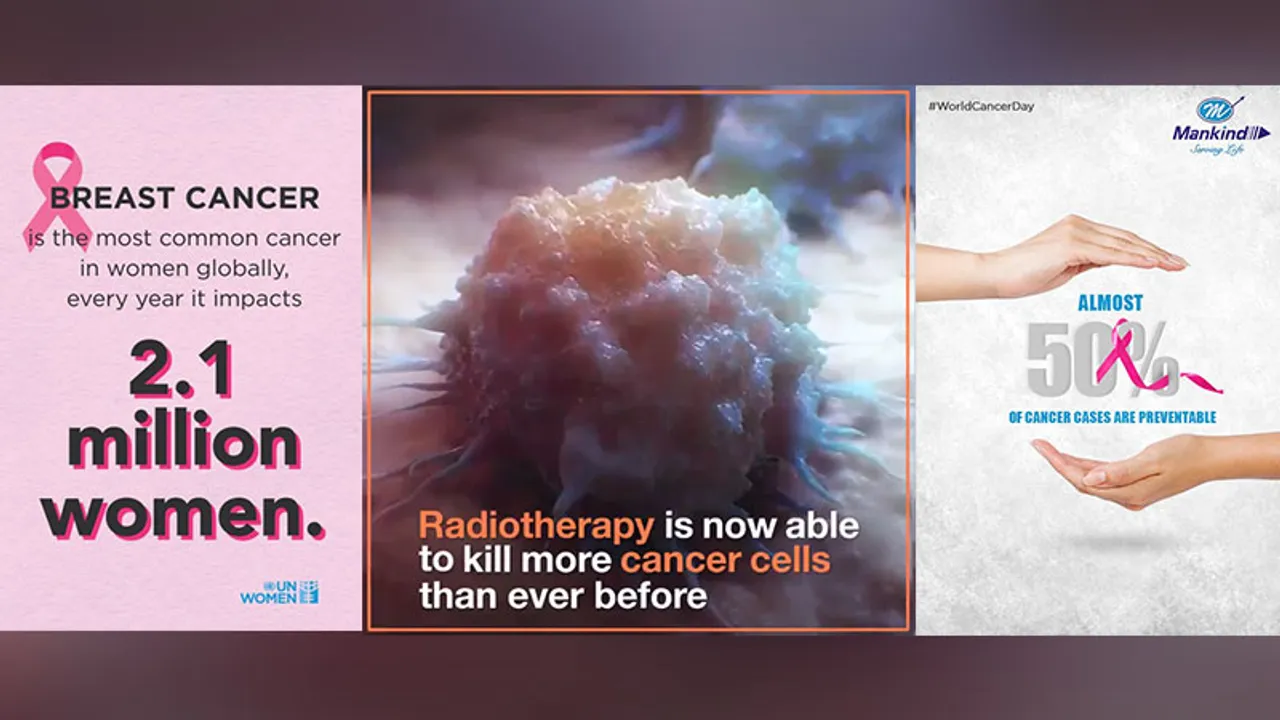 World Cancer Day, is observed internationally to raise awareness and encourage prevention of cancer. Like every year, brands have tried to raise awareness with their creatives & campaigns.
Cytecare Cancer Hospitals was the show-stealer of World Cancer Day campaigns. The campaign has straightforward communication with a man holding cards, each with an important message, the background score goes well with the video too.
The simple words on the white cards educates it's viewers, how one should converse with a cancer patient. As while being overwhelmed with the pile of emotions and saying something that might hurt the patient unintentionally may be common.
United Nations stressed on the fact that Radiotherapy is now be able to kill more cancer cells but it's availability is very less. Especially in the places it is most needed. And UN Women informs us that Breast Cancer impacts 2.1 million women globally.
World Health Organization(WHO) apprises us about ways to prevent cancer.
Check out the brands talking working towards the awareness.
Cytecare Cancer Hospitals
https://www.facebook.com/cytecare/videos/402142847025487/
HDFC Mutual Fund
&feature=youtu.be
Mumbai Metro
Don't let ignorance turn into a horrorscope!#MumbaiMetro#SmoothJourney#WorldCancerDay pic.twitter.com/vjzP5oiqa5

— Mumbai Metro (@MumMetro) February 4, 2019
Reliance Smart Money
https://www.facebook.com/RSmartMoney/photos/a.260057767373796/2174696572576563/?type=3&theater
UN Women
On #WorldCancerDay, let's push for innovation on early detection, prevention, treatment and support for those who suffer from breast cancer. pic.twitter.com/OLSEh3Rr2p

— UN Women (@UN_Women) February 4, 2019
Mankind Pharma
Cancer is the second-leading cause of death worldwide. Stay aware and help yourself to stay away from cancer. #WorldCancerDay pic.twitter.com/Y0NGxruFiZ

— Mankind Pharma (@Pharma_Mankind) February 4, 2019
United Nations
With 33% more instances of cancer expected by 2030, @iaeaorg explains how nuclear science & tech is key to better cancer treatments. #WorldCancerDay https://t.co/KRShrqfHKd pic.twitter.com/Ns3IwN6S8o

— United Nations (@UN) February 4, 2019
World Health Organisation
Today is #WorldCancerDay⁠ ⁠.

Here are some ways to reduce your #cancer risk. ?https://t.co/4Iue1yxwLC

Let's beat cancer!
Let's beat cancer!
Let's beat cancer!
Let's beat cancer!
Let's beat cancer! pic.twitter.com/qli5jCIQxC

— World Health Organization (WHO) (@WHO) February 3, 2019
Clovia
Did we miss out on any World Cancer Day campaigns? Let us know in the comments below or share campaigns with us at team@socialsamosa.com