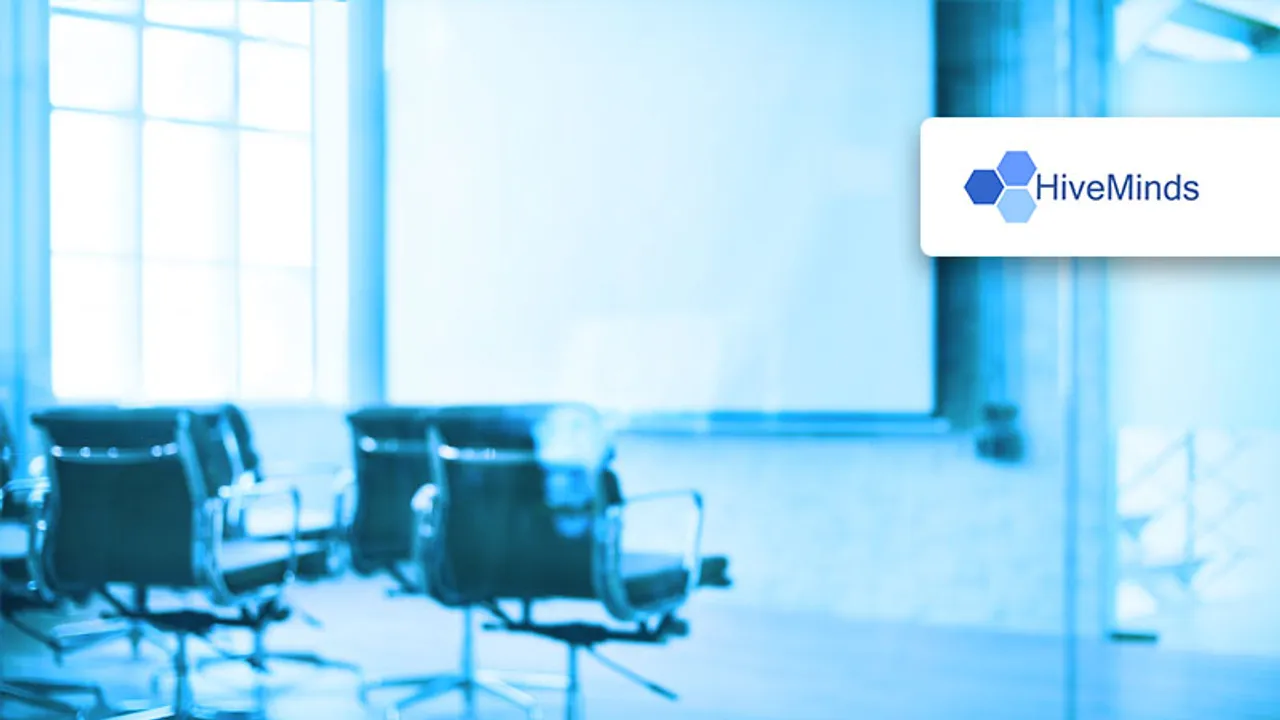 Who are we?
HiveMinds is an 8+-year-old digital marketing consulting firm, based in Bangalore, that offers end-to-end solutions for leading brands and startups in India, US and Middle East. We specialize in digital marketing solutions like Search Engine Optimization (SEO), Performance & Paid Marketing Campaigns, Digital Analytics, Social Media Marketing, Digital Branding, and Creative & Content services. We are distinguished by our data-driven approach, people, and commitment to deliver 100% customer success to our clients. HiveMinds manages over 70 Crores of digital media spend in India. HiveMinds was acquired by Madison Media in 2017 - the second largest communications group in India.
HiveMinds is headed by its Founder, CEO Jyothirmayee J.T. Jyothi is an entrepreneur, an angel investor, marketer, engineer and a mother with a deep interest in preschoolers' education. She established HiveMinds as a solo woman founder in 2010. HiveMinds employs 35% of women in its workforce who have a 40% participation in top management.
The next level team at HiveMinds includes Abhishek Upadhya, VP Digital Strategy & Innovation, Venugopal H. G. - VP Training & Delivery Unit Head, Ashwini K Poovaiah - VP Social Media, Creative & Content, Vinod Monubol - B2B Delivery Unit Head, Akash Gahalaut, VP Sales and Fathima Banu, HR Head.

What's in the name?
This is a question we love! The definition of a Hive Mind is 'A unified consciousness consisting of a large number of people who share their knowledge, opinions, and ideas with one another, regarded as producing collective intelligence while operating as a unifying force.' and this is exactly how we work! We believe in harnessing collective intelligence as a team to deliver the best end result possible to clients. Thus the name HiveMinds.

What we do?
HiveMinds is an integrated marketing agency with services panning across:
● Digital Marketing Strategy & Consulting  
● Search Marketing & SEO
● Performance Marketing & Paid Campaign Management
● Marketplace Ads (Amazon & Flipkart Marketing Services)
● Creative & Branding Strategy
● Social Media Management & Content Marketing
● Analytics
Why we do it?
We've had a very strong association with Startup founders from the beginning. When the whole startup scene burst, they struggled to balance marketing with the product/service piece simultaneously. At this juncture we realized that marketing is a key differentiator for startups; how quickly a product or service makes it to its audience pretty much defines the life or death of a startup, and when we were able to do this with early stage startups it felt like we'd found a niche. Today, over a period of time, we have assisted larger organizations as well and we work with bigbasket, Dominos, Marico and more - where the problem statement remains the same - taking the message to the customer which is a critical task and we take immense pride in doing this the right way.
How we evolve?
A. We're growth hackers! Within the agency, most of our leadership and senior team members have a growth hacking mind-set and this means constantly experimenting for our clients. New updates on platforms don't just go as an update but along with an implementation strategy so the turnaround time on getting up to speed with the industry is short. This means quicker learnings for everyone.
B. Always be Benchmarking! Because we want to be the best at what we do, we also follow the best. Whether it's tool updates, marketing trends emerging, new players in the industry - we're constantly setting benchmarks for ourself.
C. Grow with the industry! We started out as a Search Marketing and SEO expert agency, but today our is a full service integrated marketing outfit. How did this happen? Clients began asking us to add in social media management while handling their digital performance mandate, and then we realized how critical branding is in the longer run and we added that too. Similarly when it comes to evolving, we were among the first to adopt and execute Programmatic and Marketplace services too - so essentially aligning ourselves with exactly what would benefit our client roster helped.

Social responsibility in social media
As an agency the principal task for us would be to reflect our client or their brand as honestly as possible, and by staying true to their values in our communication on social media. We would ensure that both the client and agency is on the same page on what to share, how to share and when to share. Today, jumping on the topicality wagon works really well for a lot of brands - but sometimes this could backfire or hurt sentiments, and this is something we avoid at all costs. It's easy to respond to political events and might be ingenious to create a funny meme that has potential to get eyeballs on social media, but it's not necessarily the smartest thing to do if it would impact the brand or its followers negatively. We have a Creativity with Sensitivity manta rather than a Creativity with controversy approach.
There are instances when we might have to deal with a genuinely angry customer or a false accusation by someone (or bots!) and the approach to both situations has to be completely different; empathy with the former and smart thinking with the latter. In any situation, since agencies are tasked with representing brands or individuals and they should be cognizant of what they're passing on to the end consumer, users and followers on social media.

Need of the hour
There are no rules when it comes to Influencer Marketing or 3rd Party modes of engagement on social media - this is something we feel ought to be streamlined. One of the things we learned the hard way is to create content that doesn't break copyright infringement laws - we had this fantastic campaign around Game of Thrones 2 years ago for a big online grocery client, but after 2-3 months we got notified by Facebook that it needed to be taken down because of copyright infringement - and all we had done was use the name of a character!
View points and tips you would like to share
Clients don't always understand the medium and this could lead to unrealistic expectations on brand growth. One pro tip that's worked for us - be realistic and lay the reality down even if they hate you for that one meeting. And it's not necessary for the client to always see the larger picture - even if a junior person in the team is able to spot something that can become an awesome idea, go for it and share it with the client. Amusing incidents? Well, we get the usual please do our creative work for free.

They work with us
Curefit, Sonata Watches, bigbasket, Dominos, NPCI, Portea, Teabox, WAHL India, Religare, Urban Ladder, Coinswitch, Savaari, Mobikwik, Groww, Cloudine Hospitals, Total Environment and more.

Lastly, are you hiring?
Absolutely, we are always looking for digitally driven and curious minds to be part of our hive!