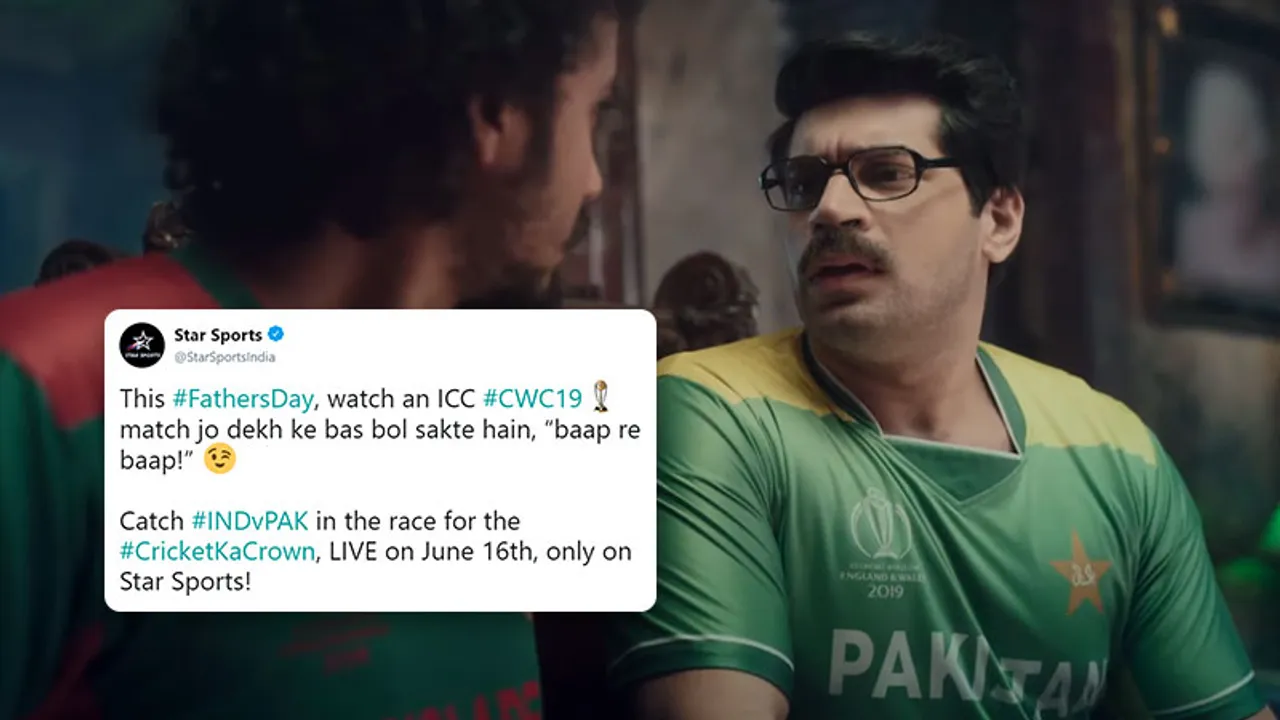 With a Father's Day campaign brief in hand, Star Sports churned out the Mauka Mauka ad to suit the day with fans calling out the broadcaster's execution of the idea. Read to know more...
After defeating the Aussies in yesterday's match, the Indian Cricket Team is all set to face the New Zealanders in their next on Thursday. But what fans are most excited about is to watch the first of the season's face-off between India and Pakistan on Sunday, June 16, which also happens to be the Father's Day.
Star Sports, the official broadcaster of ICC World Cup 2019, took it as an opportunity to give a Father's Day twist to their 'Mauka Mauka' and #CricketKaCrown campaign. The advertisement rolled out on June 9 shows the protagonist metaphorically announcing India as 'Baap' of Pakistan while the neighboring country players convince themselves to put up a strong show by trying and not giving up.
At least, that's what fans assumed the broadcaster tried to say through 'Crown Cricket ka Madamji Hum Le Jayenge'- and that India is confident enough to win the biggest cricket battle this year.
While the narrative and tongue in cheek approach of Star Sports did manage to bring a smile on the viewer's face, it somehow lacked grace and sportsmanship. Cricket is touted to be a gentlemen's game and is known for the players to have the utmost respect to each other's determination to win for their country. Though there is nowhere mentioned that 'India is Pakistan's Father' in the game, the commercial does appear to be an indirect mockery of the competition for their dismal record against India in ICC world cup tenure by not winning a single match against the Men in Blue.
The advertisement did hurt a few sentiments across the border, but this time Indians too reacted negatively and asked Star Sports to show some sportsmanship.
Communications consultant Karthik Srinivasan has also tweeted his two bits on the campaign while experts dug deeper into the concoction for Father's Day brief and the Mauka Mauka Campaign by Star Sports and what went wrong.
For a highly reputed brand like Star Sports, it seems to be the least expected to get embroiled in a debate of this nature. Even a strong narrative evoking mild distaste can get backfired, especially when you are under the social media spotlight. It doesn't go unnoticed.
Lets all root for Team India throughout but also graciously acknowledge an equally passioned and determined competitive teams.