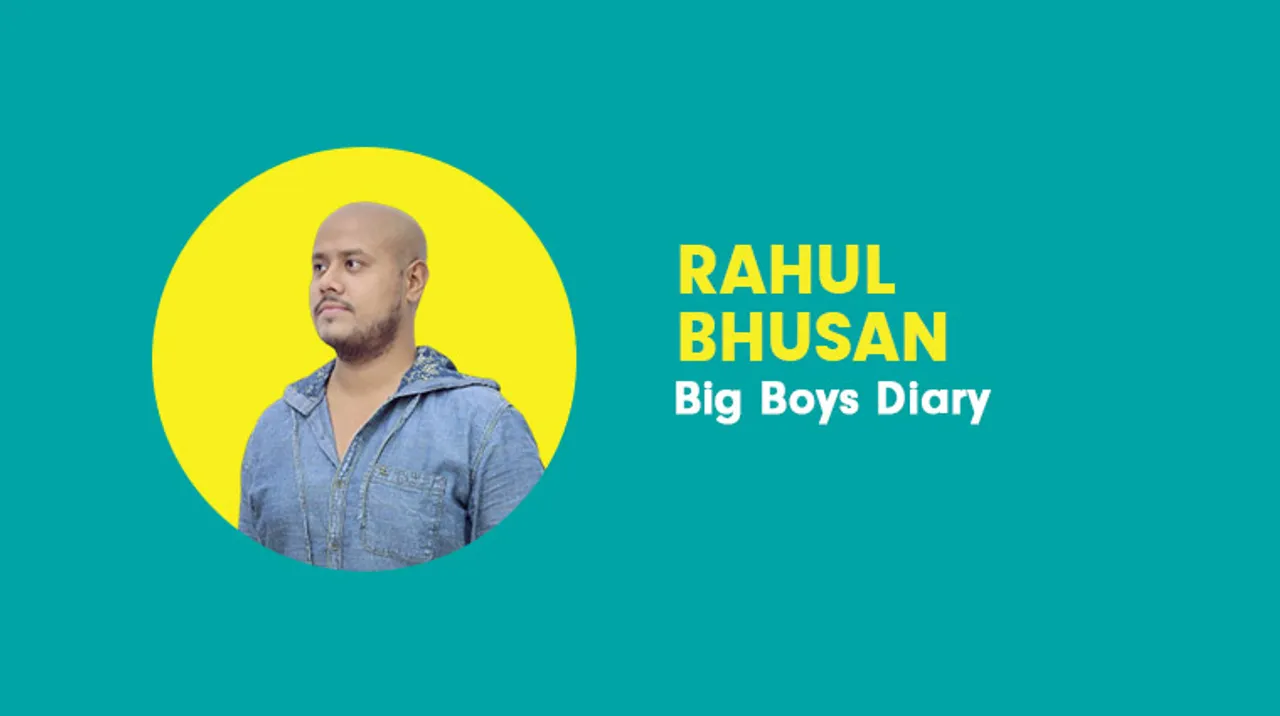 Indulging & experimenting in different aspects of lifestyle and chronicling loving memories resulted in the buildout of Rahul Bhushan's blog.
He believes that his blog Big Boys Diary, however, content on topical issues is what makes one relevant. In this interview with Social Samosa, he shares more.
Looking back, where did it all begin?
I am a big-time foodie and love to capture whenever I am trying new dishes and share them on Instagram. With increasing engagement and rise in the follower base, I started receiving invitations from popular hotels, restaurants, new launches, etc. Which started initially with appreciation from friends and family, gradually came into being recognized by people out of the gang has today converted into a community of likeminded folks.
What's in the name?
While I indulged myself exploring and experimenting with all aspects of lifestyle be it what I wore, what I ate to where I went, I started chronicling all the loving memories in my blogpost and social channels. Big Boys Diary, as the name is, includes anything and everything to do with adult men of today.
What is your USP in this cluttered space? How does your content give you an edge?
Today, blogging has evolved quite from where it had started and by good content, all we notice is visually appealing images. Here is how I am different. I'm a firm believer that 'Content is King', therefore I want to drive my community with content that is relatable, admirable and applicable in their lives. I have myself nurtured BigBoysDiary to what it is today, and will continue to improve it with more unique elements.
Please take us through your content creation process. How do you stay relevant and relatable?
While there will be content on brand endorsements, I feel what we create around topical issues is what makes us relevant. This may take a longer time to pay off, but it will help you top the game.
My content creation process is a mixed ratio of brainstorming, scripting, and execution. I put all my efforts in research, so if I have to number the ratio it would be 50% ideating, 30% scripting and the rest on execution. So far this method has really worked well for me.
How do you make moolah with your efforts?
Well, as you may know, blogging is not my full-time profession, it's more of a passion and my addiction to social media. Therefore, in all honesty, I never had a planned approach to capitalize BigBoysDiary. Having said that, it is also true that recently I have started being mindful about the collaborations I do which apart from just moolah will give me a scope to explore a new dimension.
How do you maintain editorial objectivity with the influx of brand briefs?
As I mentioned earlier, I don't drive this community out of monetary necessities but passion. This allows me to remain aligned to the editorial tonality as I have declined quite a few opportunities in the past which sounded otherwise. Besides, I like to endorse brand offerings in the best creative way possible and that has been a savior to possible conflicts with brand custodians and their briefs.
One instance/experience that made it all worthwhile
A recent mashup video of mine has got immense traction. Apart from likes, comments & shares, I received tons of messages with words of appreciation. That's really overwhelming.
Weirdest brand brief/request ever
This is quite a debated topic today, but it will not be wise to call a request odd, however, I found one really unjustifiable when I was requested to sign a contract that I can't publically use products of competition for next one year till the contract expires.
A day in your life….
It is never the same, depends entirely on my priorities of the day. I am not a super early riser, but try to begin my day by 8 AM and finish as per the workload of the day which often goes till 2 AM in the morning. Like most of us, I also do multi-tasking.
Message/tips for upcoming bloggers
You can become a blogger anytime, but getting accepted by audience needs a lot of hard work. In the long run, it will be your passion which will keep you grounded and motivated during highs and lows respectively. So, passion is the key.
Your Favorite Influencer
This one is tough. Bhuvan Bam & Kusha Kapila are doing great with their viral content ideas.