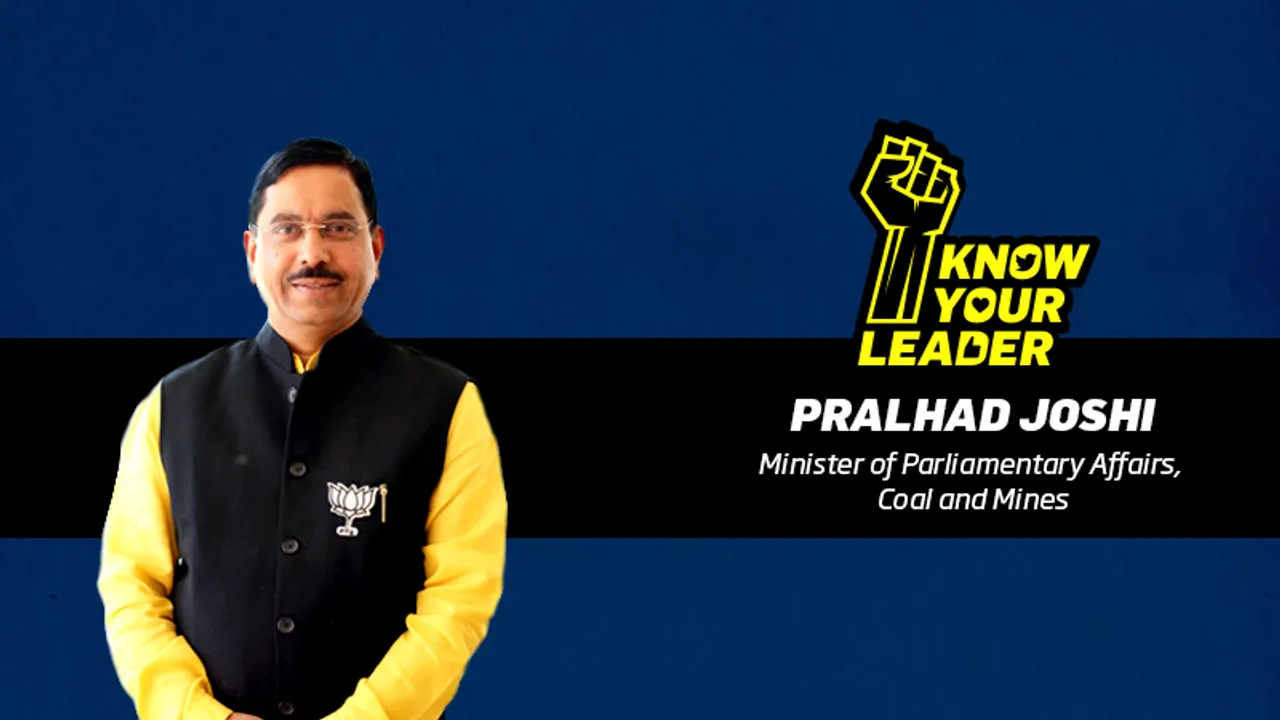 A significant part of the social media communication of Pralhad Joshi, including the copy on the creatives, is often in Kannada.
Pralhad Joshi — Minister of Parliamentary Affairs, Coal and Mines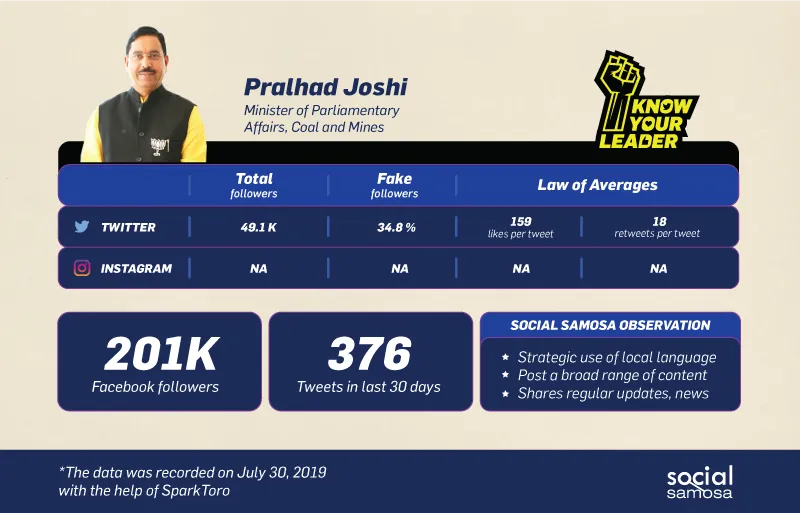 Social Media Footprint
Pralhad Joshi mostly communicates in English and Kannada on social media. Interestingly, the creatives shared by him have text written on them in the Kannada script. These posts may or may not have a direct association with the ministries he heads. Essentially, he is able to amplify the central government's messages in the regional language of his state. His strong connection with his colleagues and Bharatiya Janata Party at large reflects in most of his communication, down to the colour scheme of his website.
Sharing a slice of work
Though Joshi routinely shares updates about the meetings and events he attends, they seem to get overshadowed due to the volume of diverse tweets and retweets on Twitter. His profile does disseminate information of a broader range. There is a good mix of national and local content, with strategic use of language. Like most politicians, he often shares videos of the speeches made by him in parliament, along with press interactions featuring him or the works of the government, the ministries he heads and the constituency he represents.
People connect
Joshi's posts depicting public interactions are often accompanied by a caption in Kannada. These pictures usually follow the basic political communication template practiced in most posts by ministers on social media. Overall, the image created around Joshi is of a leader who is representing the state on a national level and is efficient in the dissemination of information.
This is a part of the series — Know Your Leader. It's a series by Social Samosa where we put across a concise analysis of how our cabinet ministers use social media to communicate. You can read all the parts here.