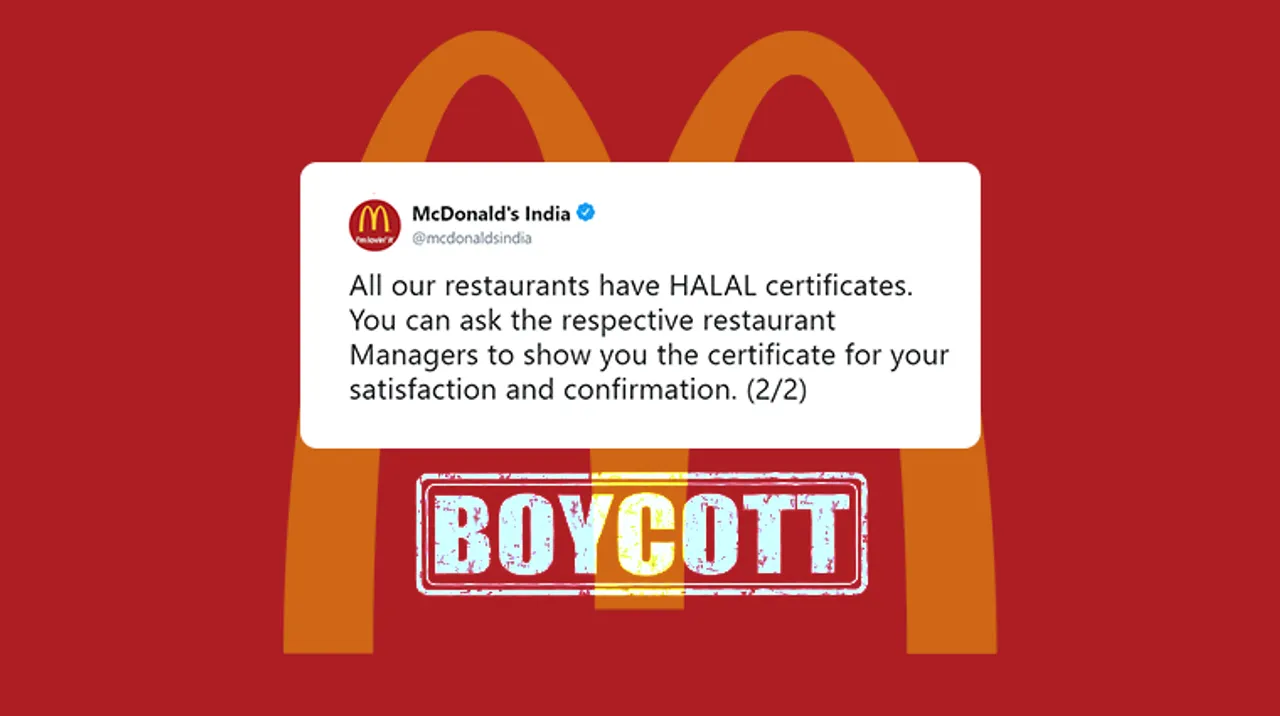 McDonald's India faces the fury of users as they address the issue of a customer concerning the meat they use.
The concerned tweet isn't unavailable anymore but by the looks of McDonald's India's tweet it was a customer concerned about the kind of meat the franchise uses.
McDonald's India's response about all of their restaurants being HALAL certified enraged a lot of Hindu users and before McDonald's would know, a wall of insults and criticism fell on it's face.
A few people tweeted saying they only prefer Jhatka meat and more of such notions like, "Is India an Islamic country?" and "Majority of your customer base in India are Hindus" came out.
Recently, Zomato India had faced a similar backlash on a tweet with religious context. Although partly people were rooting for the company too.
We may not know if the trend is going to affect the company's sales but it surely has affected their brand image and online presence.
#BoycottMcDonalds has been trending in the Top 5, as of today.