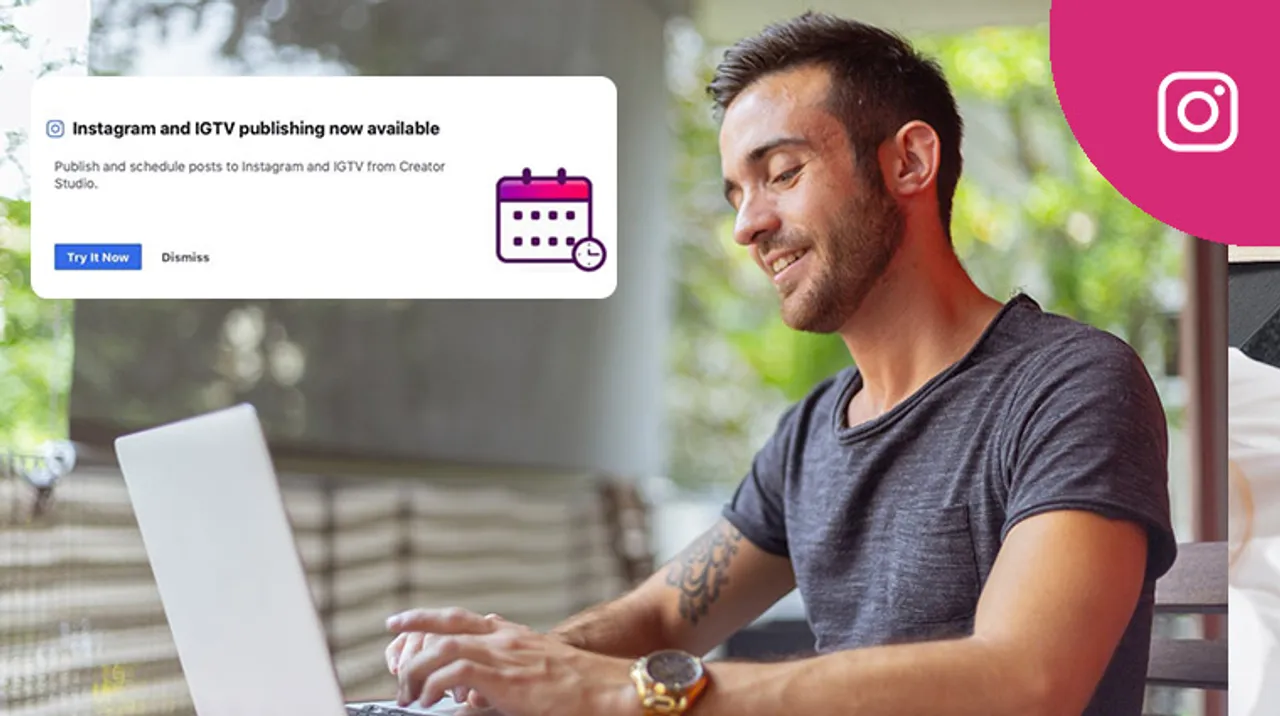 In a bid to make Instagram and IGTV more creator-friendly, Facebook Creator Studio will now let you schedule Instagram posts.
You can select 'Post to Instagram' in Facebook Creator Studio to schedule a typical Instagram post. Type in a description, mentions, hashtags, location or anything that you want to include in the post.
You can select the date and time and schedule the post like you usually do for Facebook posts. Similarly, to schedule IGTV posts, you can upload the file, add a title and a description, a vertical cover image, along with the date and time.
Scheduling Instagram posts was a feature available through third-party services. These services might also face the repercussions of this new feature and might see a huge chunk of their users moving to Facebook Creator Studio.
Scheduling posts is a beneficial feature offered by creator studios and similar tools. This feature will aid creators, social media managers, and advertisers/marketers, as a month of content can be scheduled in a day.
Although, a concern raised by a few users is that if this feature hinders the engagement of these posts like other third-party apps supposedly did. If it does, users might refrain from using this feature.