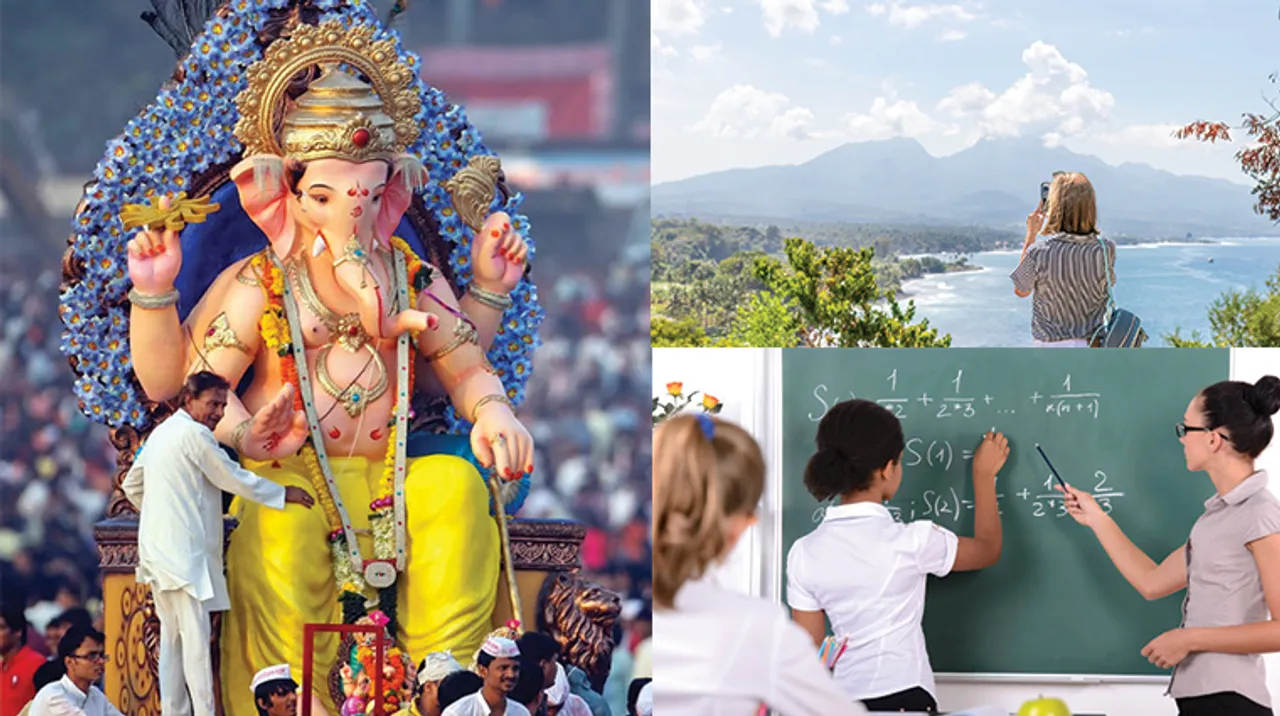 Social Samosa presents Social Media September Marketing Calendar - 2019, the holy grail for social media managers, advertisers, and agency professionals.
That last-minute hassle, when you see an occasion trending on Twitter or you realize that World XYZ Day campaign is not ready, it will put you behind brands that have been on their toes and have already put their product out. Unpunctual campaigns also tend to be of inferior quality. Take a look at the September Marketing Calendar to avoid this.
Worst case you'd have to put your 'first thought' on a stock image, write 'Happy World XYZ Day' on it with a weak brand connect. But not anymore, this social media calendar and the available scheduling tools will help you polish your social media campaigns, brighten the highlights, so the campaign shines throughout.
Facebook, Instagram & Twitter all of the preferred marketing platforms have an option to schedule posts. Planning, executing and scheduling posts not only pushes you steps ahead of your competition but it also fine-tunes your campaign.
Additionally, it also saves your bandwidth for executing topical campaigns, which is also an integral part of your social media marketing strategy.
Social Media has shifted on-ground celebrations online. With every occasion trending on all social media platforms, this gives a chance to be a part of the celebration and slide in your campaigns.
Consumers let loose a higher disposable income during such periods, which also means they are looking to splurge on things that catch their eye. You can choose the campaign type for each occasion according to your brand and it's tonality.
Either you can go full-fledged with a long-form campaign on Ganesh Chaturthi and with a humble creative on Teacher's Day or vice-versa.
Creatives can be used to leverage a trend that doesn't exactly revolve around your brand but can be used to create brand awareness.
Ganesh Chaturthi: 2nd September 2019
Ganesh Chaturthi, the festival celebrating the birth of Ganesha is a momentous date in the marketing calendar and an integral part of Occasion Marketing.
FMCG brands shouldn't miss out on this one. The festival majorly revolves around Food, Decor, Music and Transport. If your brand circles around these categories, you can bank on a full-fledged campaign.
Traditional Clothing is also in fashion during this period. Brands like Manyavar and more can utilize the festivity.
The festival majorly dominates Maharashtra but is also observed in different parts of the country. It also marks the commencement of the festive season.
Rishi Kapoor's Birthday: 4th September 2019
Rishi Kapoor, a National Film Award winner is an eminent personality and an inherent part of the Indian Film Industry. Production Houses, Cinemas, TV Channels, and OTT platforms can make the most of this day. It would also be trending on Twitter, so you can expect engagement with the right campaign.
Teacher's Day: 5th September 2019
The day dedicated to appreciating the contribution of a teacher can be leveraged by Institutes and educational organizations. Although, other brands can also put on a creative hat.
World Suicide Prevention Day: 10th September 2019
World Suicide Prevention Day is a day dedicated to encouraging worldwide commitment and action towards preventing suicide. As a brand, you have a voice and using this voice to contribute in this movement will not only add value to your brand image, it would also fulfill a corporate social responsibility.
Onam: 11th September 2019
Onam, the celebration to mark the homecoming of King Mahabali loops around embellishments, Food, Games, Folk Culture and the famous Boat Race. The fiesta predominantly holds significance in Kerela but is also observed in other South Indian states.
Any brand with the South Indian states as their principal TG shouldn't miss out on this fete.
Hindi Diwas: 14th September 2019
This day dedicated to celebrating Hindi as the official language of India can be leveraged by platforms and publications who have the regional audience as their principal target.
Kareena Kapoor Khan's Birthday: 21st September 2019
Kareena Kapoor Khan's colossal following provides various brands with an opportunity to tap a wide audience.
Fashion & Beauty brands can acutely tap this day along with industries revolving around cinema.
Oktoberfest: 21st September 2019
Oktoberfest, the world's largest beer festival and traveling funfair observed by and in Munich, Germany can be used as a theme by alcohol brands, pubs, bars, restaurants, and diners. These brands can also use this theme for offline activities such as 'Oktoberfest' themed days with special offers. These activities can also be amplified and promoted on social media.
World Tourism Day: 27th September 2019
Raising awareness of the role tourism plays in international sustainability is the rationale behind this day. Additionally, cybernauts engage in conversations and generate high-chatter periods around World Tourism Day.
Brands from the Travel Industry such as booking websites, e-commerce platforms, airlines, hotels and more can go with a full-fledged campaign as this day holds more relevance than most of the others.
Ranbir Kapoor's Birthday: 28th September 2019
Ranbir Kapoor one of the finest Actors in the Indian Film Industry is already in the news currently with conversations around his upcoming movie 'Brahmāstra'.
We can also expect general social media users flooding the platforms with wishes and more. His name would definitely be trending on this day. You can take a call if a campaign or creative revolving around him would be fitting for your brand.
Although the brands presently endorsed by him, such as Flipkart can go with a full-fledged campaign and special announcements and/or offers on this day.
Navaratri: 29th September 2019
The festival that spans nine nights is an auspicious affair and a sizeable opportunity for brands to create long-format adverts, indulge in storytelling and create conversations around their brand. Navratri over the years has given us a few of the first-rate campaigns. The festival doesn't just constrain to the brands revolving around the products that are widely used during the period. The fiesta is also observed around the whole nation.